New Star Wars: Galaxy of Adventures Episodes Released – Droids/Starkiller Base Duel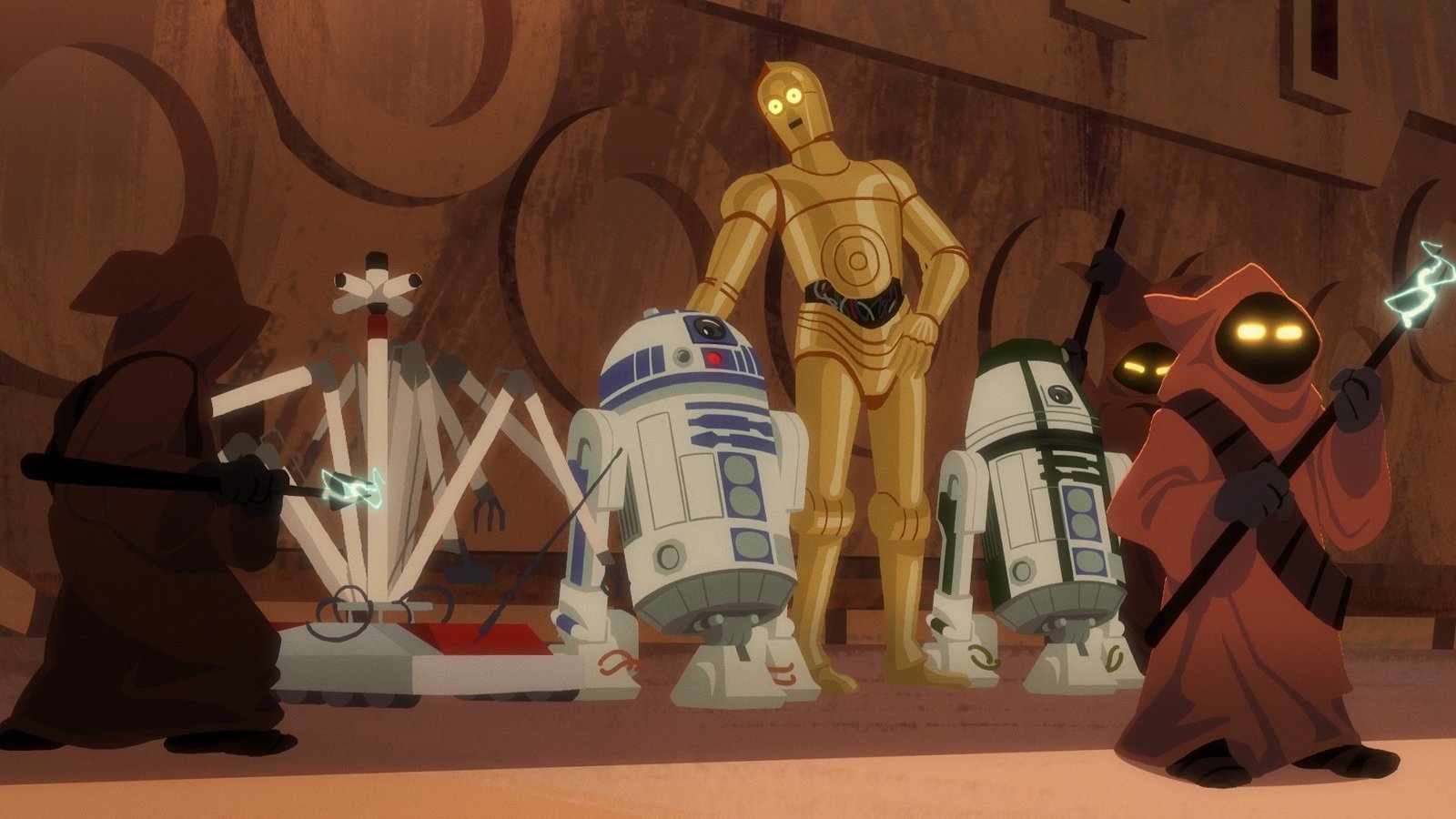 Galaxy of Adventures are fun shorts to introduce young children to Star Wars and the series rolls on with two new episodes, one centered around the galaxy's favorite droids and another on the fateful lightsaber duel on Starkiller Base that changed Rey's journey forever. Check them out below!
Never underestimate a droid. C-3PO and R2-D2 have shared many adventures, including meeting new friends BB-8 and D-O.
Check out the screenshots from the short which span the entirety of C-3PO and R2-D2's friendship.
The latest Star Wars: Galaxy of Adventures short is now available on the Star Wars Kids YouTube channel.
Rey and Finn make an unstoppable team whether they're escaping the First Order or facing Kylo Ren.
Here are some screenshots from Rey and Finn's duel with Kylo Ren!
Star Wars Galaxy of Adventures is a series of animated shorts celebrating the characters and stories of a galaxy far, far away, featuring a bright and colorful art style, exciting action, and insight into the saga's greatest themes! We will continue to share these shorts with you as they are released.