Making Maul Complete – How Ray Park Brought His Physical Presence to the Character's Animated Return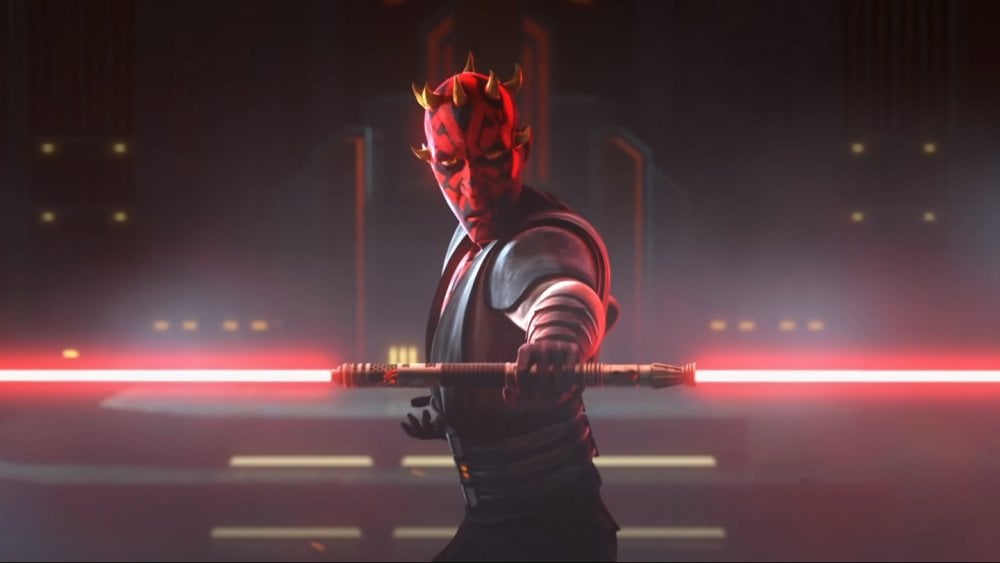 This Friday The Clone Wars begins the highly anticipated Siege of Mandalore as Ahsoka Tano is reunited with Anakin and Obi-Wan as they prepare to confront Maul, the former Sith turned crime lord and ruler of Mandalore. And this is no ordinary return for the popular Star Wars villain. A year ago, as Star Wars Celebration audiences gathered in Chicago's Wintrust Arena to see some of the first footage from the final season, it was revealed that Ray Park himself was returning to perform motion capture for the role! Now, speaking with Looper, Clone Wars supervising animator Keith Kellogg has revealed how Park's performance was integrated into the show to bring Maul to life.
The first big surprise, at least for me, was that this isn't the first time that motion capture has been used on  The Clone Wars. Back in season three's finale Wookiee Hunt, motion capture was employed for some of the fighting between the Wookiees and the Trandoshans. "We did use motion capture for that, because we wanted to try it out at the time," Kellogg told  Looper, "We ended up using some of it, we ended up throwing some of it out, because it kind of locked us in a little bit more than we wanted."
Previously, Maul has been brought to life on The Clone Wars (and Rebels) by Sam Witwer's voice and a talented team of animators. "We really study the movies, and what came before us", Kellogg told Looper, "but we've had to create a lot of Maul, because he's in, I think, eight minutes of the movie."
That's not a problem anymore. Having Ray Park providing mo-cap for Maul's final appearance is, in Kellogg's words, "so cool", and the animators at Lucasfilm have been using every detail Park gives them in order to bring his physicality to the character. Like with the Wookiees and the Trandoshans in season three, they aren't using straight up motion capture for the performance:
"Motion capture, for us, is not necessarily the easiest thing for us to incorporate into our pipeline. We don't really have the ability right now to do that with our rigs."
On top of that The Clone Wars style doesn't lend itself to using a direct human performance. It's characters move faster, their movements more exaggerated and a little more larger than life. Speaking with Looper Kellogg confirmed they tried using Park's performance as is but it just didn't work the way they needed it to:
"We actually did a little test, where we saw what it looked like with straight mo-cap, and it felt very odd to see that compared to everything else … We really ended up using it as a guideline. We had video reference of it, and we were able to take it into our story package and use it."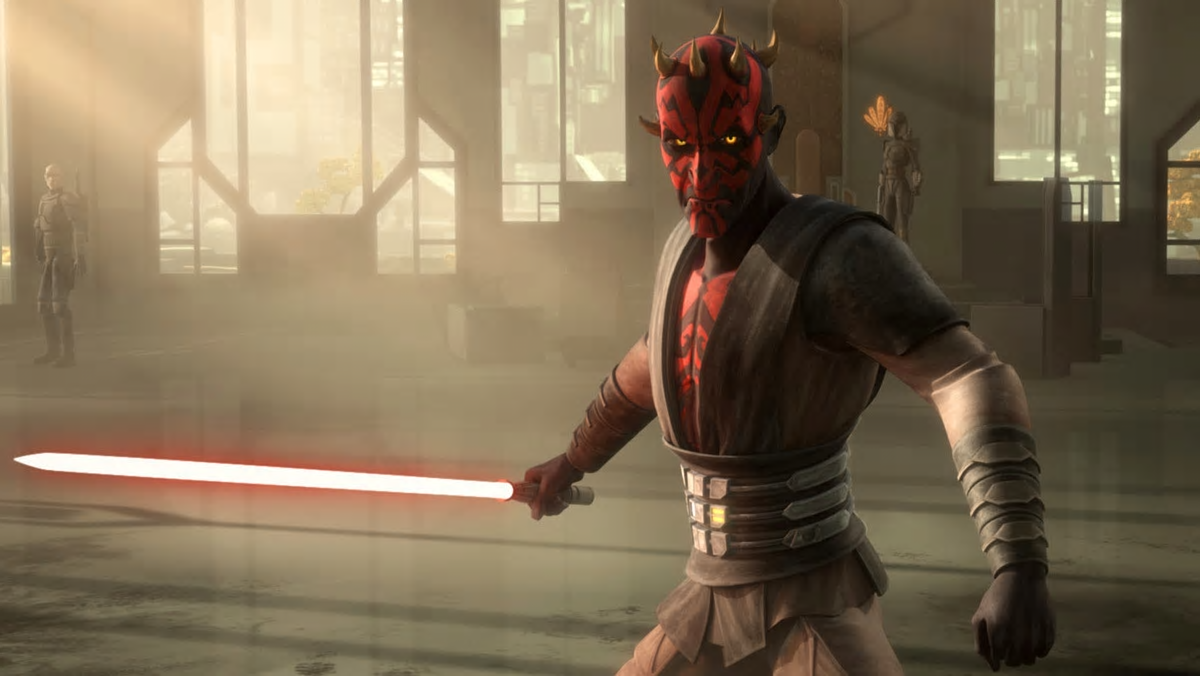 So if they're not using Ray Park's full physical performance, what did he bring to the role? Physicality. All those small things that you would never even think about that help to make a character more real.
"Certain ways he'll lift his leg, or he'll do a double jump, or the foot plant that he'll do… little things like that I certainly wouldn't have thought of in terms of what we would do in animation. Even the way he stalks peoples when he's Maul – he'd sort of become this kind of predator – to be able to take that and add it to what we already have was really an epic pairing."
And if that's not enough, Kellogg had one last tease for the fight that will most likely take place in the series finale:
"The Maul-Ahsoka fight on Mandalore… It's up there. It's really great. Hopefully that does down as one of the best lightsabеr fights that we've done."
The Siege of Mandalore arc begins tomorrow on Disney+ with The Clone Wars series finale airing on Monday May 4th. And now I really, really want a live action Crimson Dawn series to show what happens next!
Make sure to check out the full article at  Looper.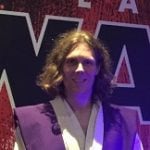 Chris is a lifelong fan of Star Wars, Disney, and super heroes who can't quite believe this golden age of movies and TV we're living in. Having written blogs dedicated to Disney's Aladdin musical and Star Wars Celebration, Chris is excited to be part of the SWNN and MNN teams.