Star Wars: The Rise of Skywalker – A Father and Son Share the Spotlight in Behind the Scenes Featurette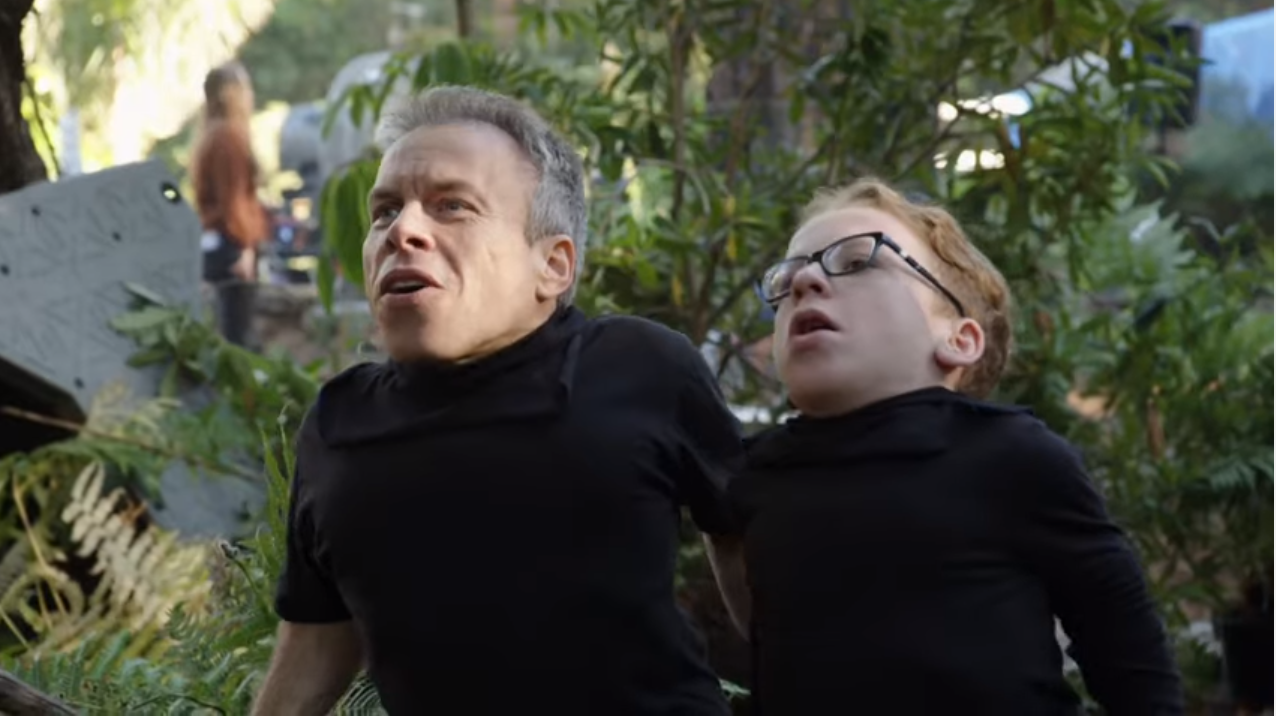 Star Wars: The Rise of Skywalker is coming home on digital next week, and if past Star Wars home releases are any indication, we have a lot of really great bonus features to look forward to. SYFY WIRE recently posted a behind the scenes clip featuring Warwick Davis and his son Harrison that is sure to melt the heart of any long time Star Wars fan.
Warwick Davis is known for portraying many characters in the Star Wars universe, though he's not always instantly recognizable as most of the time he's hidden behind a mask (in The Phantom Menace his face can be seen in the crowd of the Boonta Eve Classic podrace). He was also the lead character in the movie Willow (also by George Lucas), the terrifying Leprechaun in the horror movie series of the same name, and Professor Flitwick in the Harry Potter films. But in the end, it all goes back to his first ever movie role as Wicket the Ewok, the furry little space bear who charmed movie-goers in 1983 when he encountered an unconscious Princess Leia on the forest moon of Endor.
Many viewers no doubt caught his cameo as an older Wicket in The Rise of Skywalker last December, but what you may not have known is that the other Ewok beside him (Wicket's son) is portrayed by Warwick's real life son Harrison. It's great to see a father and son share this moment together, and what a beautiful way to bring the character that kicked off Davis' career full circle.
(from SYFY WIRE):
Star Wars: The Rise of Skywalker comes home on digital March 17th and on Blu-ray March 31st.
Jordan Pate is Co-Lead Editor and Senior Writer for Star Wars News Net, of which he is also a member of the book and comic review team. He loves all things Star Wars, but when he's not spending time in the galaxy far far away, he might be found in our own galaxy hanging out in Gotham City or at 1407 Graymalkin Lane, Salem Center, NY.