Neil Scanlan Discusses Bringing Previously Unused Characters Into the Cassian Andor Series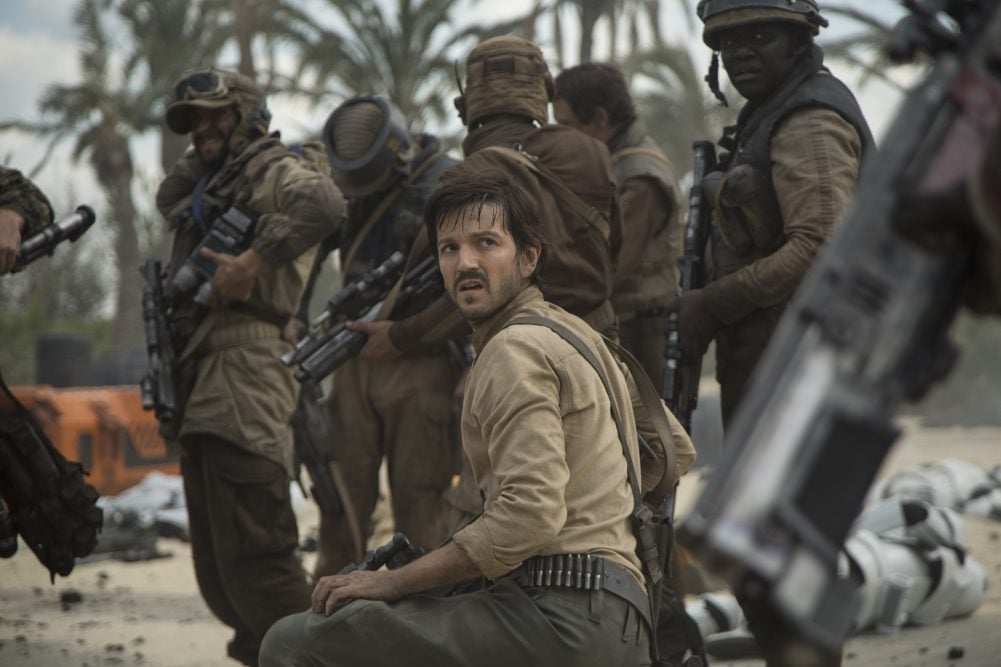 The Cassian Andor series has long sat on the fringes of fan excitement and expectations for the future of Star Wars content. Although it was announced over a year ago, it has been eclipsed by the hype around bigger ticket items like Star Wars: The Rise of Skywalker, The Mandalorian, and the final season of Star Wars: The Clone Wars. Even though it hasn't often been front of mind for Star Wars fans, work has continued.
MovieWeb recently got a chance to interview Neil Scanlan for the home release of Star Wars: The Rise of Skywalker. Scanlan has become a consistent presence on the visual effects side throughout the Disney era and continues that work on the new Cassian Andor series.  During the interview he mentioned the interesting opportunity in working on the Disney+ side of the franchise to bring back characters and creatures that might have been cut from previous films or shows.
From MovieWeb:
What is fun about this is, in many ways, I don't think it feels different than working on a movie. It certainly doesn't feel like we are making any compromises. It's the same creative conditions in every department to do what we can do. We also have this backlog of characters. A lot of the characters that we built for all of the films either didn't make it to the final cut, because that's just the way that the film process happens, or that they are seen so momentarily that there is this wonderful second opportunity to bring back some of the characters that we've made and bring them to this new storyline in a more, shall we say, integrated way. I think it's going to be tremendous. I find that it's a second opportunity for everything that we've made, plus the opportunity of moving TV along, in a sense, at what will not at all be diminished as far as the level of quality, the level of things that we are going to try and achieve.
For all of us who have followed production on the various films or read the various "Art of…" books, it is exciting to think that maybe some of the concepts or characters we never got to see on screen might show up in future productions.  Unfortunately, Neil didn't give us any hints as to what those might be in this interview, but according to IGN he has mentioned a desire get the Eye of the Webbish Bog on screen at some point.
So whether its a spidery head symbiote or something else, let us know what characters or creatures you'd be excited to see in a future series, and head to MovieWeb for more from the interview, including Scanlan's take on the future of Boba Fett and other pending Star Wars projects.