Interview: Michael Moreci Discusses His Upcoming Clone Wars Comic From IDW
The Clone Wars have not only returned to the airwaves, they're also returning to the pages of comic books! Next month, IDW launches Star Wars Adventures: The Clone Wars – Battle Tales. IDW's Star Wars Adventures have spanned nearly all eras of the canon, so to celebrate the final season IDW and Moreci, along with artists Derek Charm and Arianna Florean, will release this limited, five-issue series starting April 1st. Michael was kind enough to answer some of our questions about what we can expect, his own love for The Clone Wars, and when exactly this series takes place in relation to the animated series.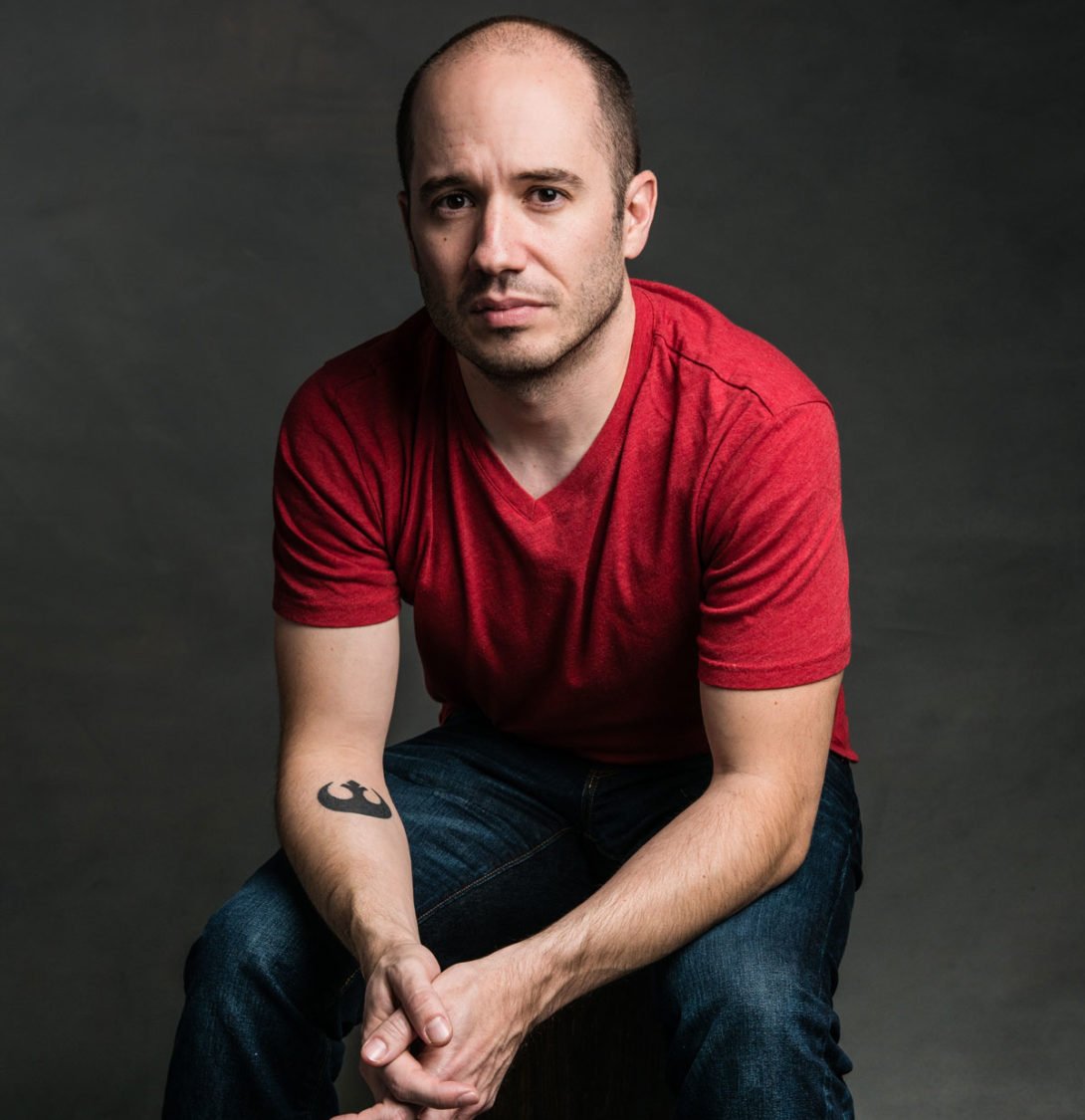 Michael Moreci is not new to Star Wars. In addition to handling his own stories and some of DC's biggest names, Moreci has contributed extensively to the Star Wars Adventures titles, notably the Flight of the Falcon series. From our short conversation, it's clear Moreci brings a lot of love, not only to Star Wars, but also The Clone Wars.
What was your first introduction to The Clone Wars?
Michale Moreci: Oh, I've been with The Clone Wars from the start, all the way back to the original film. Believe me when I say I love this series. I love the prequels in general, but especially the animated series.
Were there any specific arcs you researched before you starting writing these Clone Wars issues?
MM: Not really, no. I had to go digging through a lot of episodes to see what had been done and get some details that I just couldn't remember, but these stories take place just before the film, so I'm not crossing any storylines that might complicate things. But, hey, I had an excuse to watch a bunch of episodes at random, and that's not a bad thing!
What's your favorite episode and/or arc of The Clone Wars?
MM: Easy: the Krell arc. The. BEST.
Did you have any communication with Dave Filoni and The Clone Wars writing staff before you started writing this series?
MM: Not directly. I know he's read everything and all my work passed through his hands for approval, and I did get notes back, but that was the extent of it. I would have loved talking more with him, though!
Were you given any unused story ideas from previous seasons and asked to adapt or condense them for this comic series?
MM: Nope! This is all me. In fact–I'm the one who conceived the comic series. This has been my baby from day one.
Who is your favorite character to write?
MM: That's a tough one, but I'm going to go with Rex. I'm Captain Rex for life.
Are these stories you've had in your head for a while?
MM: As a matter of fact, some of them are. Issues 4 and 5 definitely. And there was a version of issue 1 that I'd been sitting on for awhile, but it ultimately got nixed.
What's your favorite thematic element in Star Wars?
MM: Simple: Family. I love that this story is about unity and family–togetherness. Even found families or untraditional families. There's hardly any more powerful messages, in my option.
Are there any Easter eggs fans should look for in this series?
MM: Oh yes. But I won't tell : )
Should fans expect this limited series to be an arc told over all five issues (much like the arcs on the show itself) or is each issue a contained story?
MM: A little bit of both. If you're familiar with Vader's Castle (a series I adore), it's like that. There's a framing story and the start and end of each issue, and that story carries throughout the series. And then there's a self-contained story, told through a clone's POV, in each issue.
Do these coincide with the final season of The Clone Wars or are these further back in the timeline?
MM: Further back–to the very beginning.
Any plans to write more Clone Wars content after the conclusion of this series?
MM: Without a doubt. If they'll let me, I'll do it. I'd leap at the chance.
Sounds exciting, Clone Wars fans! Star Wars Adventures: The Clone Wars – Battle Tales debuts April 1st and will release weekly for it's five-issue run. These issues will be available from your local comic shop and digital retailers.
Kyle Larson lives in Portland, Oregon. When he's not running trails, he's reading and writing.