The Clone Wars: Images and Video From Friday's New Episode "A Distant Echo"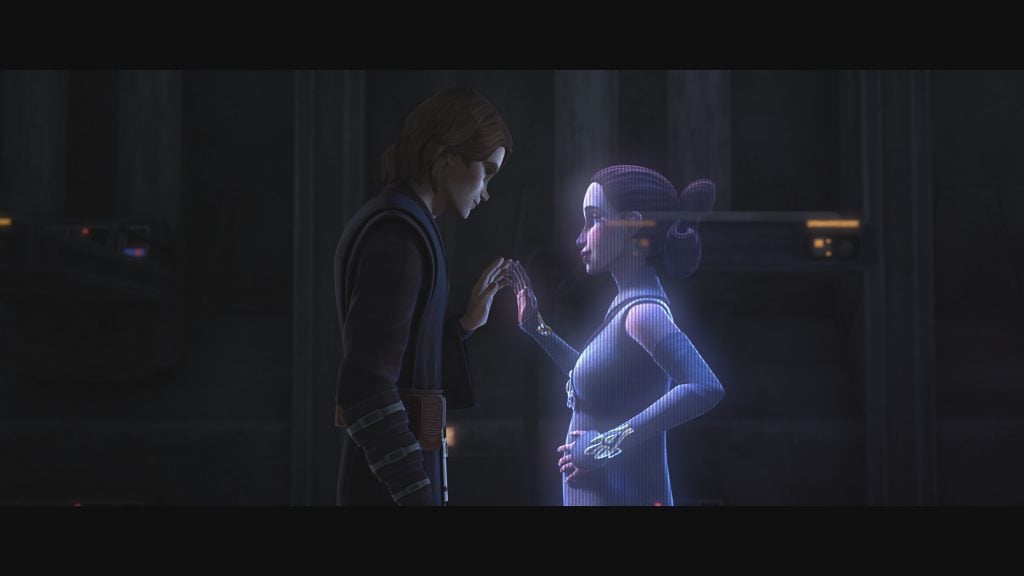 The Clone Wars final season rolls on with its second episode "A Distant Echo" which has Anakin Skywalker and Captain Rex working with the "Bad Batch" and their unorthodox wild ways of handling things.


A mysterious live signal leads Jedi General Anakin Skywalker, Captain Rex, and the Bad Batch to a Techno Union facility where they make a shocking discovery! They get more than they bargained for when they find themselves trapped by Separatist forces in "A Distant Echo," an all-new episode of "Star Wars: The Clone Wars" this Friday, February 28 on Disney+.




While not the primary focus of this episode's premise, one of the images shows the standout still from the promotion of The Clone Wars final season, Anakin Skywalker communicating with his pregnant wife Padme, confirming events of this season will crossover into the timeline of Revenge of the Sith.




The Clone Wars final season consists of 12 episodes being released weekly every Friday exclusively on Disney Plus.



John Hoey is the Lead Editor and Senior Writer for Star Wars News Net and the host of The Resistance Broadcast podcast
"For my ally is the Force, and a powerful ally it is."