IDW's 'Star Wars Adventures' Will Tell the First Story Set After 'The Rise Of Skywalker'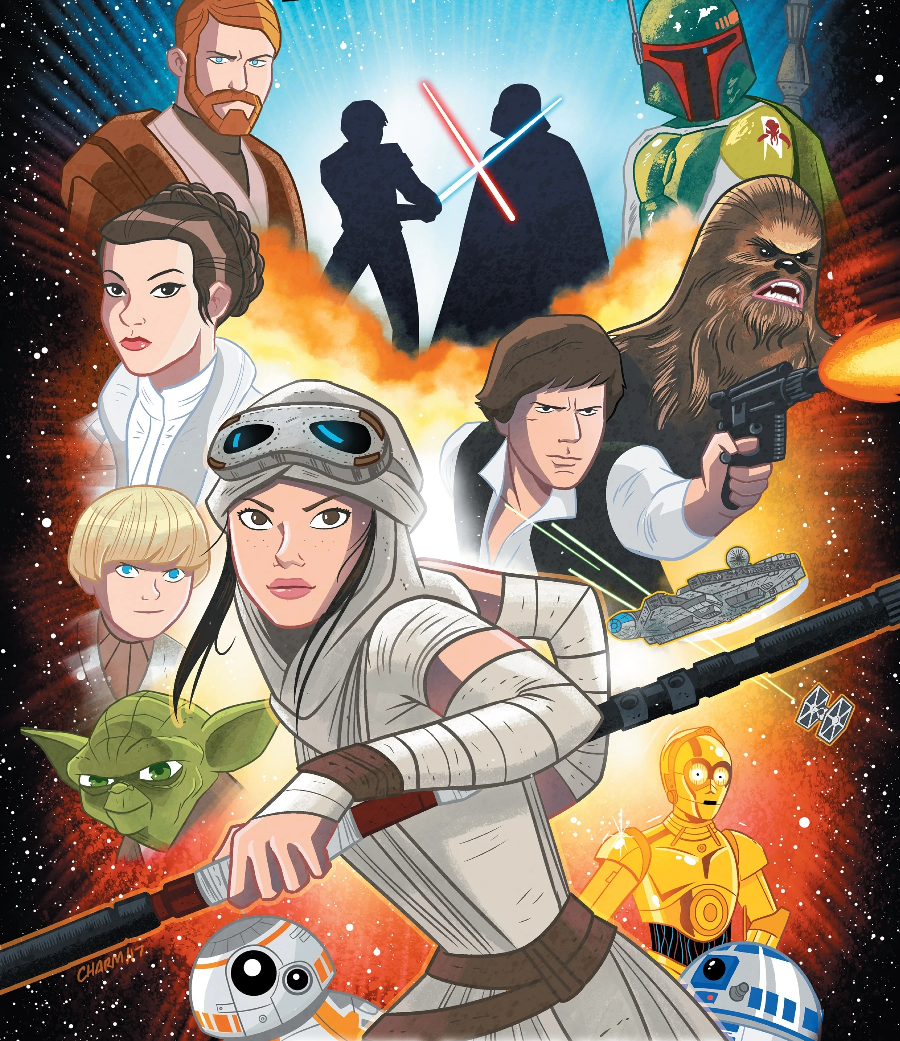 While Marvel controls most of the Star Wars franchise comic book output these days, IDW are no strangers to the scene. The upcoming relaunch of Star Wars Adventures is set to break new ground by telling the first story set after The Rise of Skywalker, and by extension, the Skywalker Saga.
Well, that was fast. A new solicitation for Star Wars Adventures Volume 2, Issue #1 has revealed that the future is not off-limits for canon Star Wars media, as one of the new stories featured in the relaunched anthology comic is going to showcase what Rey, Finn, and Poe end up doing shortly after the Battle of Exegol. Check it out below:
IDW is relaunching Star Wars Adventures in May, 2020; to feature post-TROS stories with Rey, Poe, & Finn from StarWarsLeaks
Anyone clinging to those "Rey never leaves the place where we see her in that final scene" theories, fret not, as it sounds like she'll soon be back in the saddle with her family of choice. It's interesting to consider that the First Order has not been completely destroyed at the end of The Rise of Skywalker, which makes it seem like Lucasfilm plans to draw the conflict out a little bit longer now that the tide has turned in favor of the heroes.
Given the more lighthearted nature of Star Wars Adventures, this first issue is likely to involve a side story that don't have massive implications for where the overall narrative is headed, as it seems likely that they will eventually create new projects set after The Rise of Skywalker. Nonetheless, it's interesting to hear that we're going to get a look at the post-Skywalker Saga galaxy far, far away mere months after the release of The Rise of Skywalker. Who knows what other post-sequel trilogy projects could be on the horizon at this point?
Star Wars: The Rise of Skywalker is still playing in theaters. Star Wars Adventures Volume 2, Issue #1 will arrive on May 2020.
Grant has been a fan of Star Wars for as long as he can remember, having seen every movie on the big screen. When he's not hard at work with his college studies, he keeps himself busy by reporting on all kinds of Star Wars news for SWNN and general movie news on the sister site, Movie News Net. He served as a frequent commentator on SWNN's The Resistance Broadcast.