New Behind The Scenes Video of The Mandalorian's Virtual Production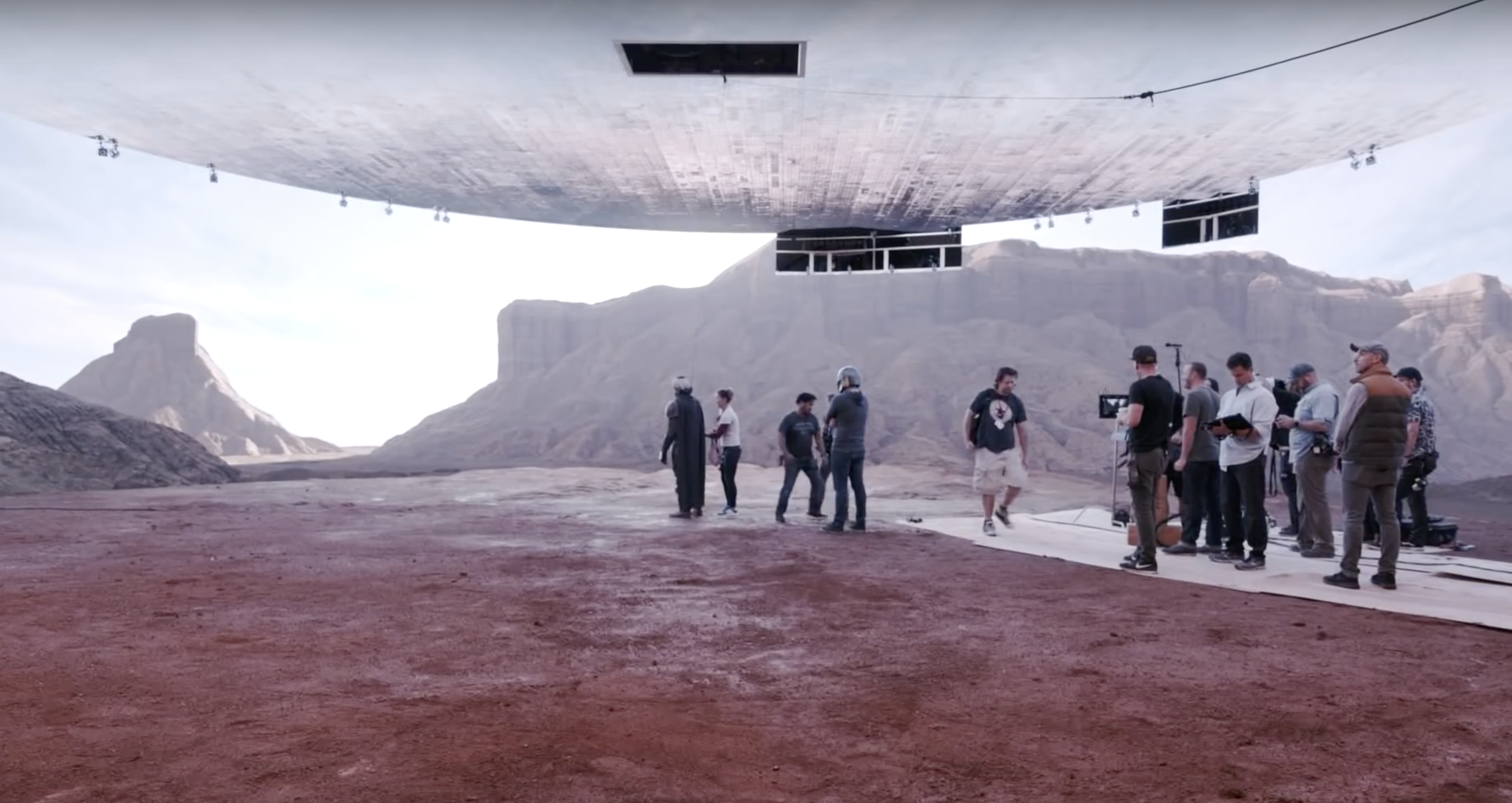 The Mandalorian's next season may be a long way away but there are still plenty of secrets to discover from the first season. One remarkable aspect of The Mandalorian's production was how well Lucasfilm was able to keep the details under wraps. We still have very little information on what went into production, other than a few peaks here and there. Today, the official YouTube channel of Industrial Light & Magic released an incredible video about the digital rendering done to create the sets and environments of the series.
The video highlights the collaboration between ILM and Epic Games to bring digitally rendered, pre-production sets to life during filming. Jon Favreau notes they are laying the groundwork for a production process which may ultimately change the way television and films are made. The video speaks for itself but it should be noted not only did they start out pushing the boundaries from day one of filming, they continued to refine and improve. Most viewers likely had no idea several sets and landscapes were created on a large screen surrounding the actors. Hopefully this will be the first of many behind-the-scenes videos of what went into The Mandalorian, because it sounds like a lot of very talented people poured their best into bringing the Star Wars universe to life for the first time on television.
The Mandalorian is expected to return for its second season this October.
SOURCE: Official ILM YouTube Channel
Kyle Larson lives in Portland, Oregon. When he's not running trails, he's reading and writing.