J. D. Dillard and Matt Owens Writing New Star Wars Project for Either Theaters or Disney Plus
Lucasfilm seem to have found a creative team for a future Star Wars installment, as writers J. D. Dillard (Sleight) and Matt Owens (Luke Cage) are closing in to work on a new project. As of right now, it's not clear if this is for a movie for theaters or a movie for Disney+.
According to The Hollywood Reporter, Lucasfilm have recruited Dillard and Owens to work on a new project, but as of right now, it's not clear if it's going to be released in theaters or through Disney+ due to internal discussions. Lucasfilm executives are still in the process of figuring out how to develop and release this new project while also of figuring out what the future of the Star Wars franchise is going to look like. This project, naturally, is unrelated to the film that Marvel Studios President Kevin Feige is developing for Lucasfilm, nor Rian Johnson's film trilogy (which he has indicated he'll get around to finally making after completing development on the Knives Out sequel).
Dillard's involvement, for the time being, is strictly as a writer. Although he did direct the 2016 movie Sleight, which he also co-wrote, and he is a protege of J. J. Abrams (THR also notes that he was involved with both The Force Awakens and The Rise of Skywalker in small capacities), Lucasfilm have been increasingly wary of directors that lack a long history of experience behind the camera of big-budget movies after issues developing Rogue One and Solo. However, that approach did wonders for the television series The Mandalorian, which is believed to have been a smooth process. We'll just have to wait and see.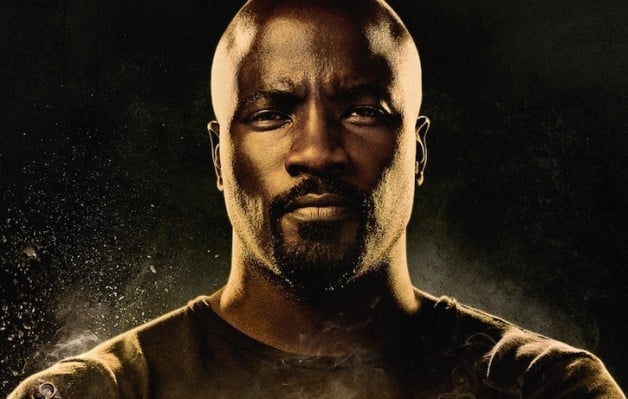 Dillard also co-wrote and directed another movie called Sweetheart, which came out last year. The other contributor of the team, Owens, has had plenty of experience with Marvel TV (which has since been overhauled following Kevin Feige's big Marvel promotion), between working as a writer and story editor for ABC's Agents of S.H.I.E.L.D. and Netflix's Luke Cage and The Defenders. Owens is also working on Netflix adaptation of One Piece, which is the highest-selling manga of all time. All of the projects that Dillard and Owens have been involved with seem to be more modestly–budgeted in terms of scale than a blockbuster movie, so if the trend continues, then it would not be shocking if this project ends up going to streaming on Disney+.
Lastly, Deadline has suggested that the story involves the Sith planet seen in Star Wars: The Rise of Skywalker, Exegol. However, it appears that this is a case of a telephone game gone wrong, given that THR's report (which broke the story) only mentioned Exegol in a joking manner to describe the level of secrecy around the project. The THR writer has since clarified that he was making a joke, and that it does not necessarily reflect upon the content of the movie that's being developed. Check out what he wrote below:
Just a clarification: The new #StarWars project does not take place on Exegol. I wrote a casual and fun line regarding plot details being unknown but tied it to the subject matter (I do that sometimes) and Deadline has taken it and run with it. https://t.co/qeU496aVFf

— Borys Kit (@Borys_Kit) February 21, 2020
Currently, the theatrical future of Star Wars has not been decided upon as of yet. There are currently films slated to release on December 16, 2022, December 20, 2024, and December 18, 2026. Meanwhile, Disney+ will be the focus for Star Wars media for the next few years. The final season of The Clone Wars has just started airing, and The Mandalorian will return in Autumn 2020. Other shows confirmed to be in development include the game show Jedi Temple Challenge, along with live-action series starring Obi-Wan Kenobi and Cassian Andor and K-2SO.
Grant has been a fan of Star Wars for as long as he can remember, having seen every movie on the big screen. When he's not hard at work with his college studies, he keeps himself busy by reporting on all kinds of Star Wars news for SWNN and general movie news on the sister site, Movie News Net. He served as a frequent commentator on SWNN's The Resistance Broadcast.