'Star Wars: Underworld' Test Footage Released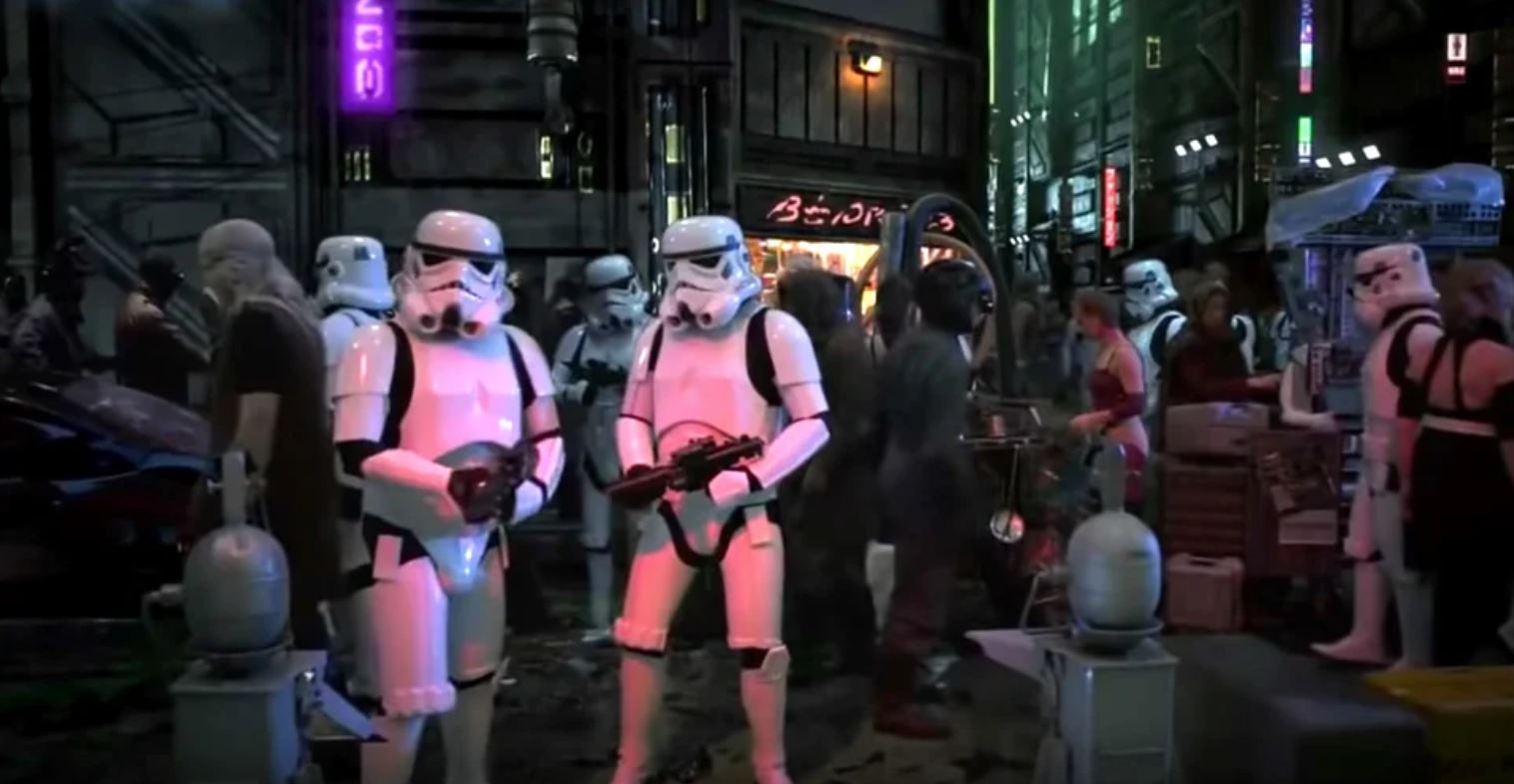 Test footage of Star Wars: Underworld has found its way on to the internet, giving us our first look at the cancelled George Lucas project.
It's unclear why the footage has only surfaced now, several years after the project was cancelled, but the video contains just under five minutes of footage, followed by a behind the scenes look at how it was made.
In the footage, we see a rebel making her way through a street on Coruscant that looks somewhat similar to the dark dystopian future setting of Bladerunner. She makes a deal with a local merchant, before stormtroopers pick up her trail and a shootout begins.
Star Wars: Underworld was a pre-Disney project that would have become a TV series focused on the seedy underbelly of the Star Wars galaxy. This footage seems to confirm longheld beliefs that the show would have taken place in the lower levels of Coruscant, during the reign of the Empire between Revenge of the Sith and A New Hope.
If George Lucas had been able to see the project through, it would have had the honor of being the very first Star Wars live action TV series, instead of The Mandalorian. Ultimately the project was cancelled as it would have been too expensive for Lucasfilm to produce, and when Disney bought the rights to Star Wars, the project was cancelled for good.
We can't say for sure if the series would have been good or bad but at the very least, this test footage offers fans a tantalizing glimpse at what could have been had Star Wars: Underworld made it to the small screen.
Josh is a huge Star Wars fan, who has spent far too much time wondering if any Star Wars character could defeat Thanos with all the Infinity Stones.