Star Wars: The Rise of Skywalker Exclusive Blu-ray Covers and Potential Release Dates Revealed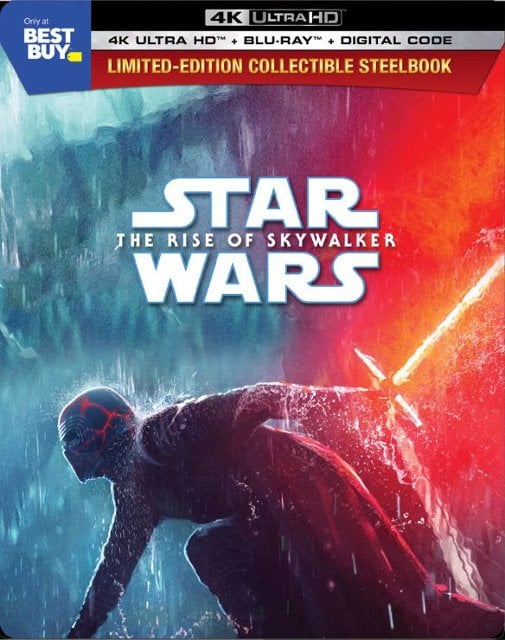 Here are the retail exclusive 4K/Blu-ray covers for Star Wars: The Rise of Skywalker as well as potential release dates for digital and Blu-ray.
Before we get to the covers and different versions, a bit on the potential release dates for the digital and physical versions of the home video release. I believe the movie will arrive on digital March 31, and on 4K/Blu-ray April 14.
Walmart lists a delivery date of April 17 for The Rise of Skywalker pre-orders that will ship on April 13. Now typically Blu-rays are released on Tuesdays so I believe the movie will come out Tuesday April 14, unless for some reason they change their patterns and release it on a Friday (doubt it). Both The Force Awakens and The Last Jedi came out on Tuesdays so I think April 14th is the date. Like previous releases, the movie will likely be available for digital purchase two weeks prior, so March 31. I am not sure what Disney's plan is regarding the film's release on Disney Plus but if I had to guess, they'll try to push media sales of the film first before making it available on the streaming service, as an incentive for fans to buy the film.
The Target Exclusive 4K edition is available for pre-order and priced at $34.99. Here is the cover, which has a very classic "A New Hope" feel to it, as well as and brief description of some the special features on the packaging.
The Best Buy SteelBook is available for pre-order, also priced at $34.99. The cover features a masked Kylo Ren seemingly split between the light and the dark on the rainy surfaces of the Death Star II wreckage.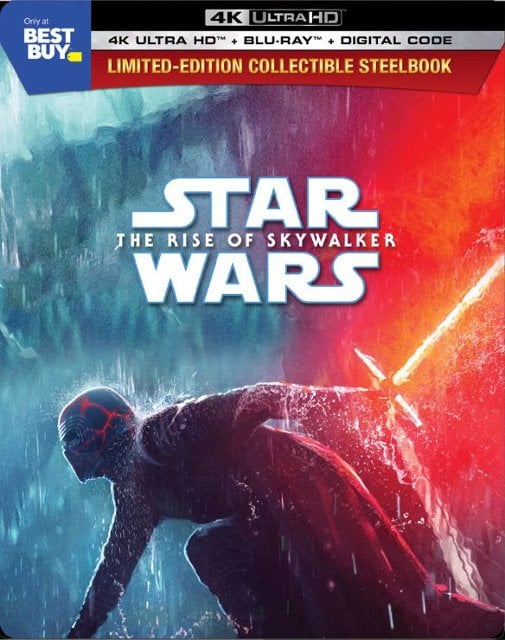 The regular Blu-ray for Target and Best Buy, and all retailers, is being advertised with the theatrical poster for the film, which we imagine is what the cover will be for the regular version and priced at $24.99.
For fans in the UK, Zavvi is showcasing an eighty dollar collector's edition 3D Blu-ray set.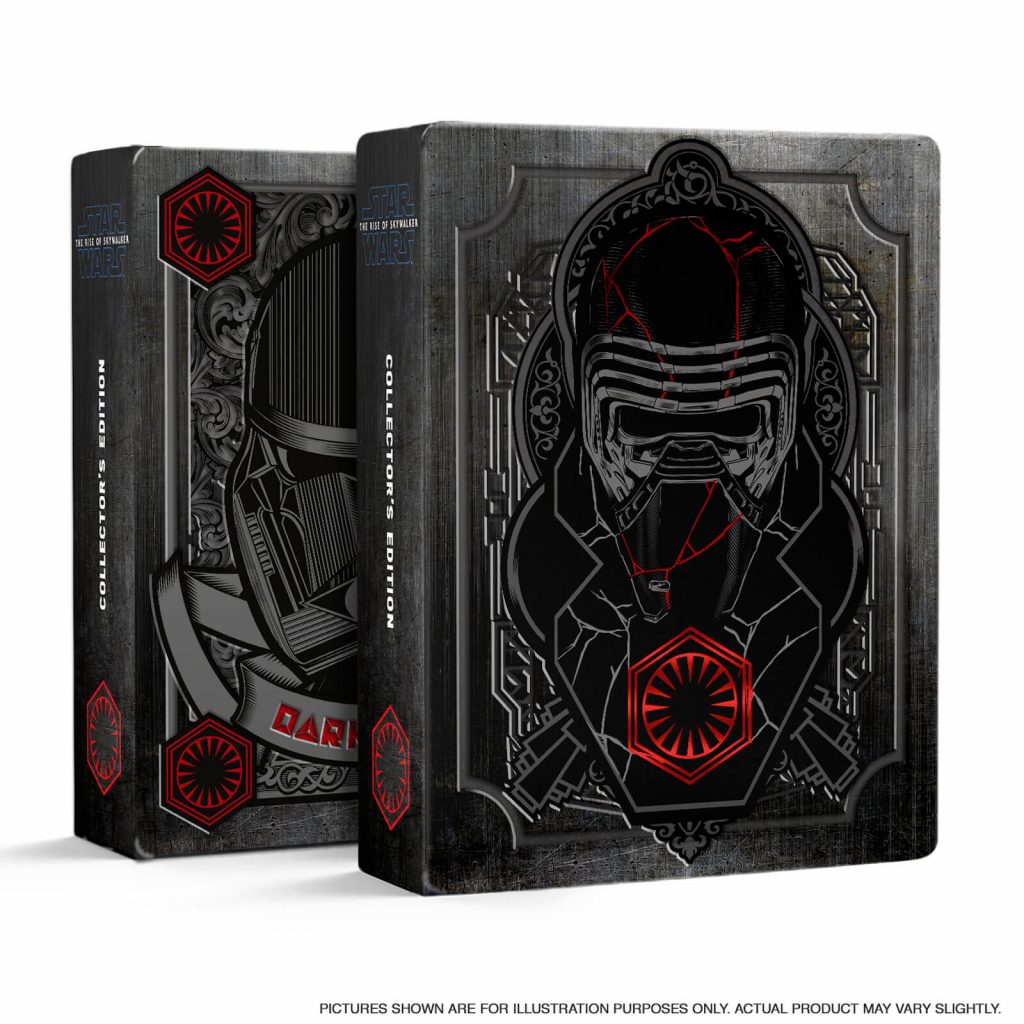 Personally, I am probably going with the Best Buy SteelBook. This will be a nice addition to my collection. How about you? Star Wars: The Rise of Skywalker is still in theaters if you feel April is too far away to see the film again.
John Hoey is the Lead Editor and Senior Writer for Star Wars News Net and the host of The Resistance Broadcast podcast
"For my ally is the Force, and a powerful ally it is."