Next Star Wars Saga Rumored to Take Place Centuries Before the Skywalker Saga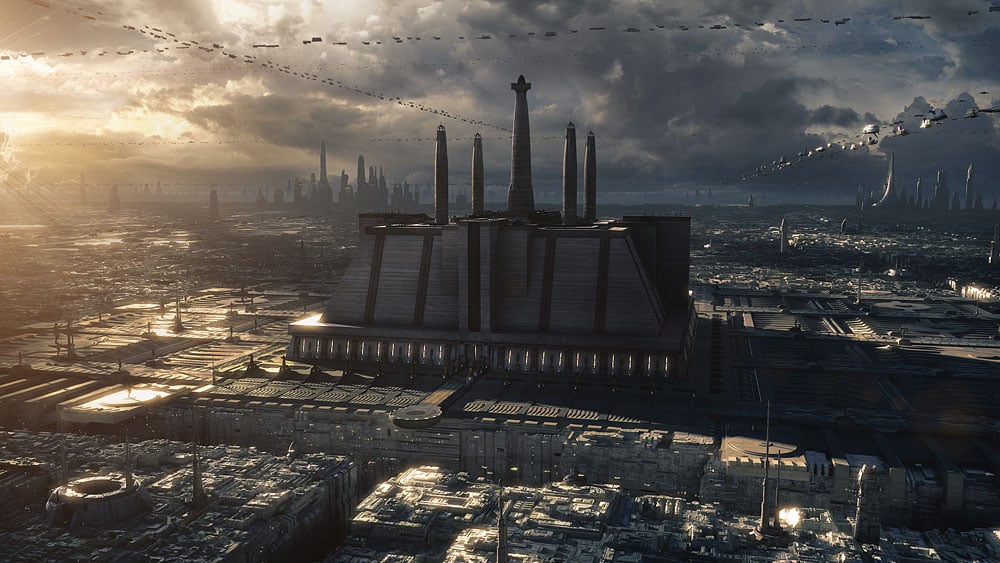 The future of the Star Wars Saga appears to be set in its past, according to a new rumor, and it appears to be much bigger than a film trilogy, as the next major chapter may cover an entire era in and of itself. These new projects appear to be what Lucasfilm have hyped up as Project Luminous.
Two days ago, an article from Hungarian Star Wars fan site Ziro appeared concerning a series of rumors related to Project Luminous, which is set to be unveiled at some point this year (likely Star Wars Celebration Anaheim 2020). Ziro's report on Project Luminous states that it is a multimedia effort that Lucasfilm has been developing for quite some time, set approximately 400 years before the events of the Skywalker Saga. (As such, don't expect this to be an adaptation of Knights of the Old Republic games, which are non-canon and are set thousands of years before the Skywalkers lived, although elements from them have made their way into the canon lore.) The overall concept connecting the Project Luminous stories are a group of Jedi that go out to explore the Unknown Regions of the galaxy, encountering three distinct types of enemies – the most dangerous of which are godlike Sith entities of some kind. Each Jedi will also have a specific set of Force-related skills that make them unique.
The writer's room for Project Luminous includes the likes of Claudia Gray, Justina Ireland, Daniel José Older, Cavan Scott, and Charles Soule, with others likely being involved in the multimedia project. Ziro also claim that while Project Luminous officially starts in 2020, the first effort related to it will be a new video game that will be released in 2021. Overall, the approach to the Project Luminous line will be more welcoming to interconnected storytelling reminiscent of the Marvel Cinematic Universe rather than the more standalone nature of the previous spin-offs, which had little connection to the sequel trilogy. Should the Project Luminous stories be successful, they will culminate in a crossover event that ties the various narratives together, much like The Avengers.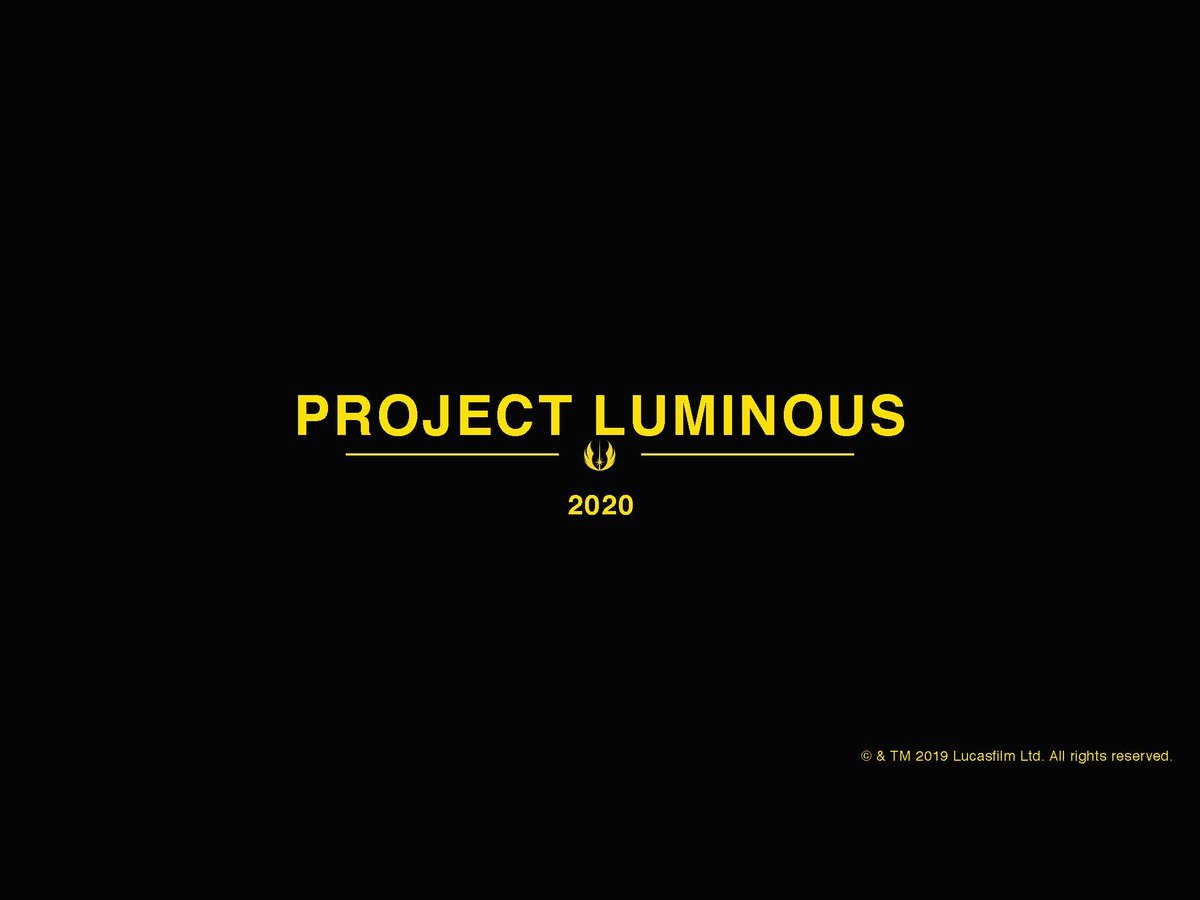 Yesterday, Making Star Wars has added even more context to these rumors. They claim that this era will be referred to as the era of the "High Republic", the golden age of the galaxy far, far away when the Sith appeared to be gone for good and the Jedi helped ensure peace and justice for hundreds of generations. Darth Bane's Rule of Two is in full effect in secret, and Yoda is serving on the Jedi Council – though it remains to be seen if he will be involved with any Project Luminous story. MSW also makes an important note by saying that this first movie is the one that Game of Thrones alumni David Benioff and D. B. Weiss were developing, but it should proceed as planned without them. The movies in Project Luminous will not be a trilogy, but a series of stories that share certain characters and concepts.
We would also take a moment to reexamine a report of ours from last year – concerning Benioff and Weiss's planned Star Wars projects – and note that the 2022 movie is likely a part of Project Luminous based on what we heard from a source back in March 2019:
"[The next movie after Episode IX] is the Game of Thrones guys' first movie, and it is set during the Old Republic, as Disney wants to open up the Star Wars timeline and appeal to a more Game of Thrones style audience. So the timeline is hundreds of years prior to the Skywalkers, so think almost Star Wars meets Lord of the Rings."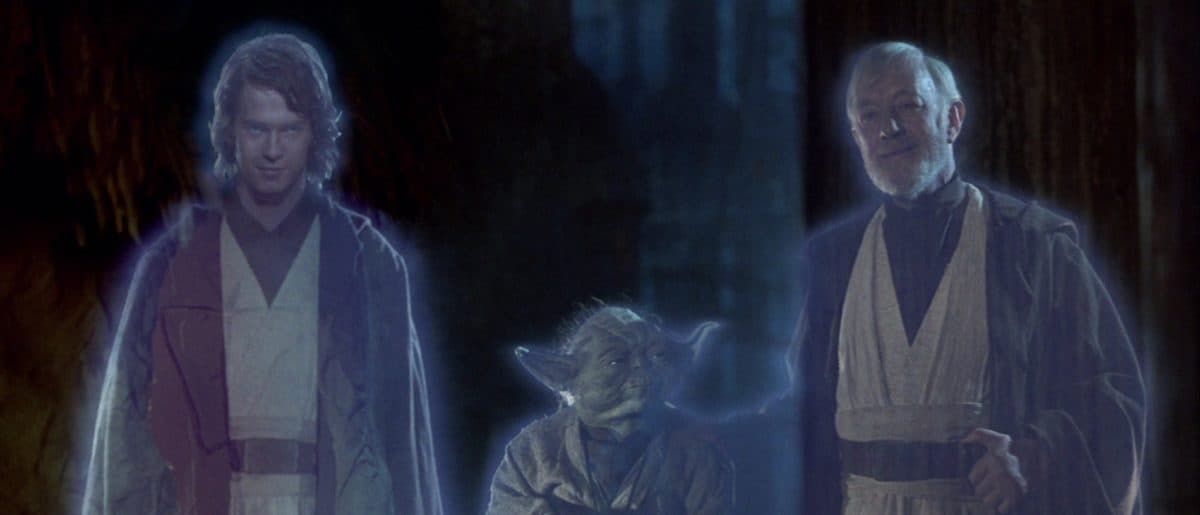 Originally, pre-production on this project may have started as soon as Autumn 2019. It appears as though these plans were in motion a while ago, but the underperformance of Solo: A Star Wars Story and the emergence of Disney+ likely caused plans to shift… to say nothing of Benioff and Weiss's decision to leave Star Wars after the backlash that they faced over the controversial ending to Game of Thrones. It's also possible that Rian Johnson's films may be set in this era as well, since those films were said to have connections to what Benioff and Weiss were planning to do. Now, Johnson may just end up working alongside a different creative.
It seems like this new era of stories can help establish what Star Wars can be when removed from most of the "familiar" elements that have guided the property forward through most of the Disney-era. In the meantime, Lucasfilm will likely use Disney+ to develop the characters and worlds introduced in the Skywalker Saga and the first two spin-offs, along with other animated projects that will further tell new stories in familiar eras. Either way, it seems like the post-Skywalker Saga world will still be a fascinating one to explore.
Grant has been a fan of Star Wars for as long as he can remember, having seen every movie on the big screen. When he's not hard at work with his college studies, he keeps himself busy by reporting on all kinds of Star Wars news for SWNN and general movie news on the sister site, Movie News Net. He served as a frequent commentator on SWNN's The Resistance Broadcast.