The Rise of Skywalker: J.J. Abrams Talks to Vanity Fair About the 'Reylo' Connection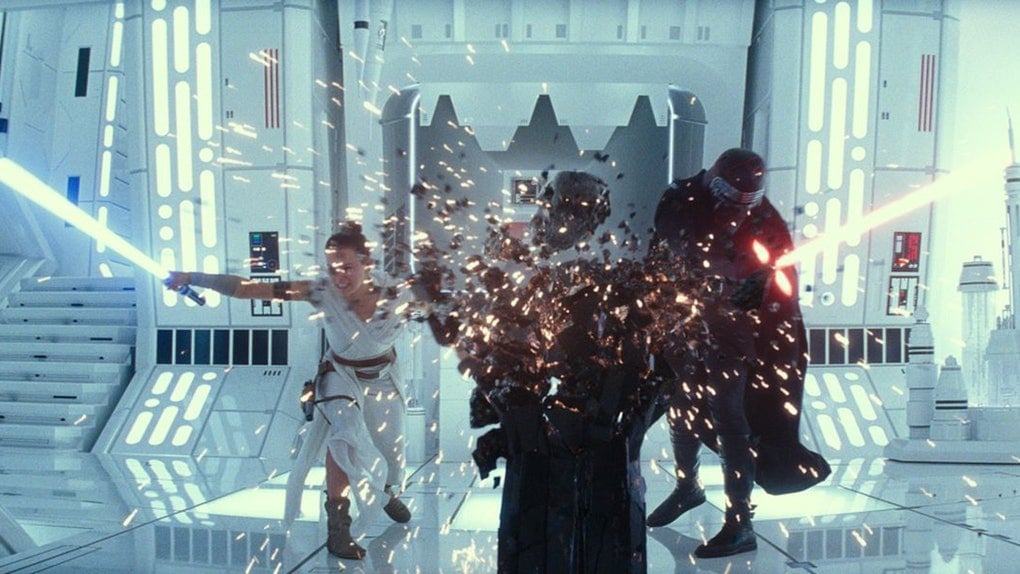 Perhaps the most debated topic among fans of the sequel trilogy is the meaning and endgame behind the connection between Rey and Kylo Ren. Fan theories are all over the map on how and why the two are connected through the Force. J.J. Abrams talks about the bond, in typical J.J. Abrams fashion, as Vanity Fair's coverage of Star Wars: The Rise of Skywalker rolls on.
Kylo Ren and Rey are on opposite ends of the spectrum, but both immensely powerful with the Force. Kylo on the dark side, Rey on the light. It's Star Wars simplicity in its purist form, though the connection between these two characters is arguably the most complex in the saga's history. J.J. Abrams talked to Vanity Fair's Anthony Breznican about the connection, which is ultimately rooted in how different they are from one another.
"They're stronger, but because each is stronger, so is their adversary. The characters are "connected in this profound way, drawn to each other, curious about each other, knowledgeable about each other. They also are, by definition, working on opposite sides of things," he added. "And so the dichotomy of those characters is the thing that, for me, is most fascinating."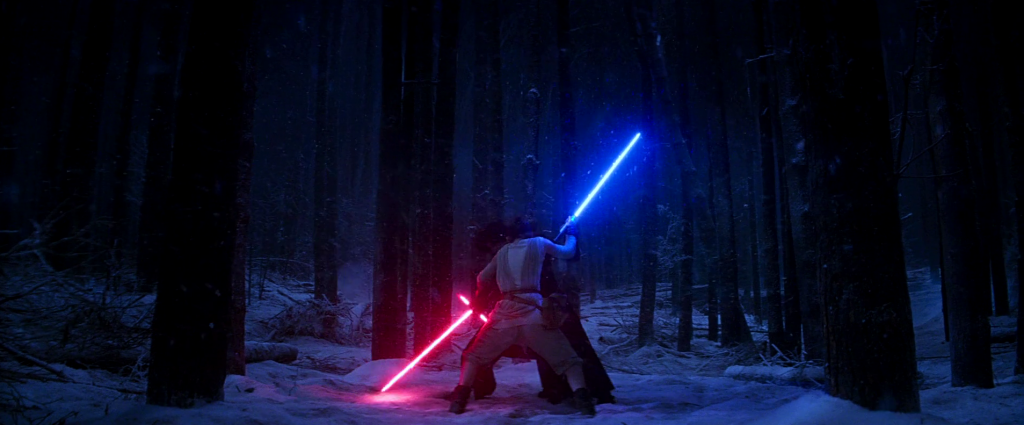 Abrams seems to find parallels between the actors and their roles. Having been lucky to have directed them in their entry to the franchise. Changes in the plans for Episode IX found Abrams working with both Daisy Ridley and Adam Driver once more, to conclude their story, within the conclusion of a nine episode story, which appears to have been a very satisfying experience for the writer/director to take part in.
"I look back at what Daisy did in The Force Awakens, and I thought her work was exceptional. She's so damn talented. But I look at what she's done in this film, and I'm so awestruck by her maturity and her nuance and the power that she brought to this part. As challenging as I knew this movie was going to be for me as a director, I also knew it was going to be extraordinarily challenging for her. And she exceeded my wildest dreams of what she might do."
"Adam, as well, goes to a far deeper, more interesting, compelling, and subtle place with his character. When we met Kylo, he was almost like a bit of an adolescent. He would sort of rage. He aspired to a kind of power and control, but he was out of control. In The Rise of Skywalker, Abrams said Kylo Ren is "much more centered, no less broken, but far more controlled. Having assumed the position of Supreme Leader, he comes to the story a much more mature figure while still, in his own way, raging."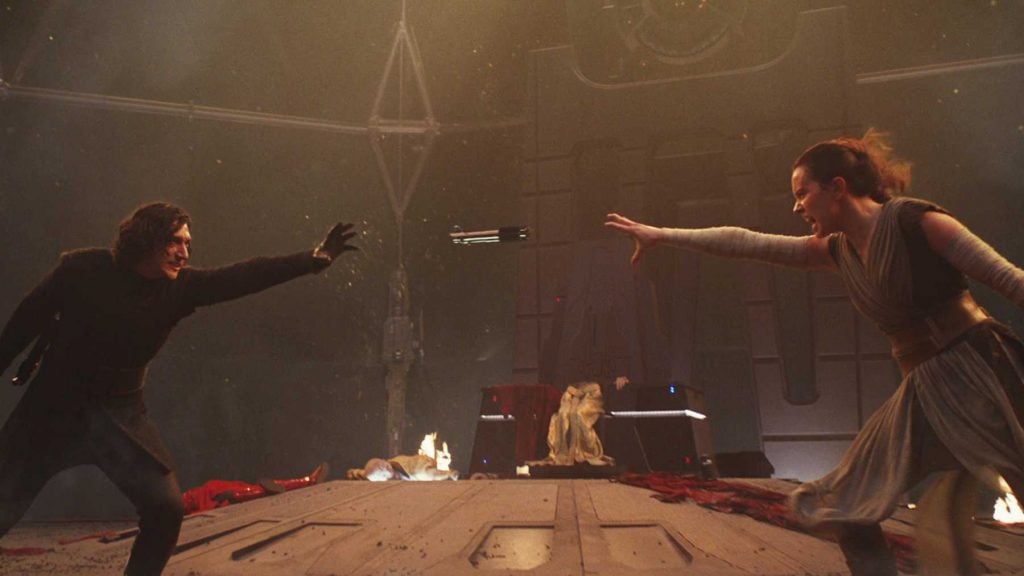 Abrams has found a way to pair both characters' individual growth alongside the increased level of despair over the fate of the galaxy. Yes, both Rey and Kylo Ren have grown more comfortable in their respective places and positions, but in that time so has the urgency and importance over this war to end all wars.
"If you compare [Kylo] with Rey, they both have this kind of confidence in their position, and yet the stakes have only grown greater. The challenge has only grown more significant. They're both in brand-new and yet similar situations."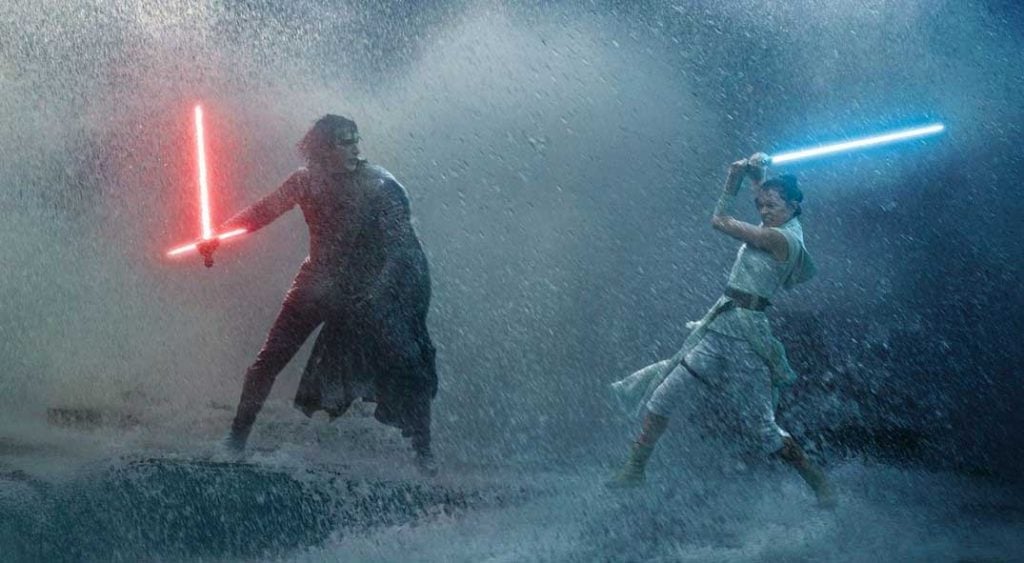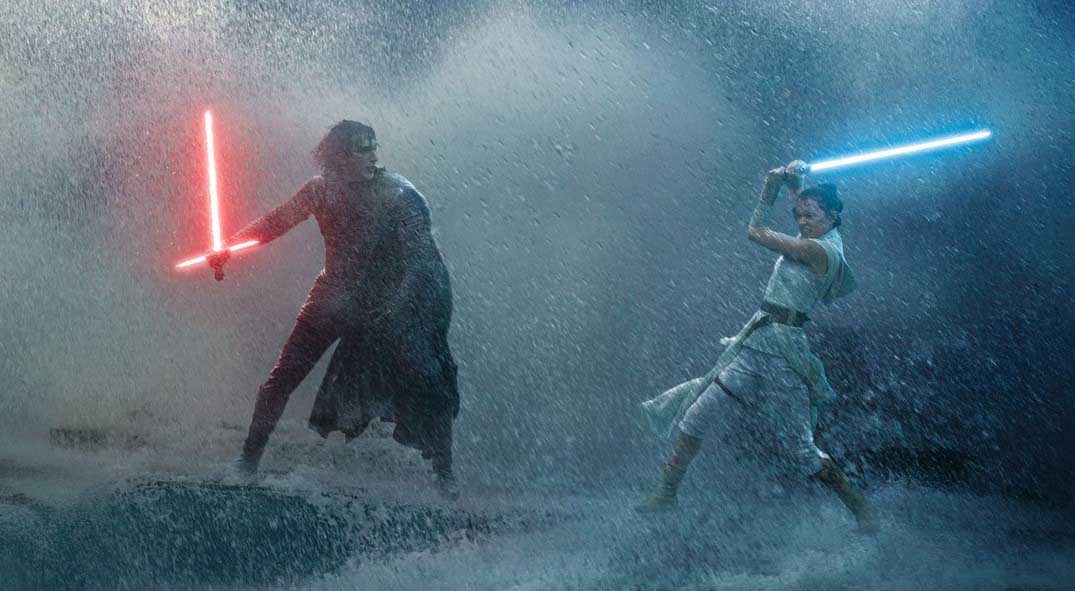 Abrams was surprisingly quite candid to shoot down a popular fan theory, that an ancient East Asian lore known as the Red Thread of Fate foreshadows a romantic destiny between the two characters. The lore states that:
"According to this myth, the gods tie an invisible red cord around the Finger of those that are destined to meet one another in a certain situation as they are "their true love".
Abrams swiftly put this theory to rest:
"No. That is not something that we incorporated."
Now this does not mean a romantic relationship will not be pursued, it simply means this lore was not a part of the story development, and the theory churned from it did not play a part in the progression of this story. I think it is important to clarify that, while at the same time not giving any false sense of hope, nor diminishing any existing hope at the same time.
The good news is that the time for speculation and theories is drawing to a close because Star Wars: The Rise of Skywalker hits theaters in the United States on December 19.
SOURCE: Vanity Fair
John Hoey is the Lead Editor and Senior Writer for Star Wars News Net and the host of The Resistance Broadcast podcast
"For my ally is the Force, and a powerful ally it is."