'Star Wars: The Rise of Skywalker' Brings Global Box Office Total to $572 Million After One Week in Theaters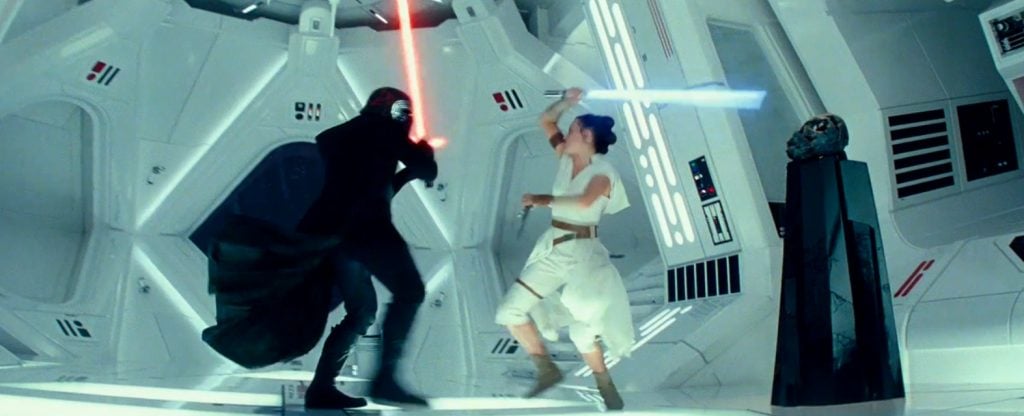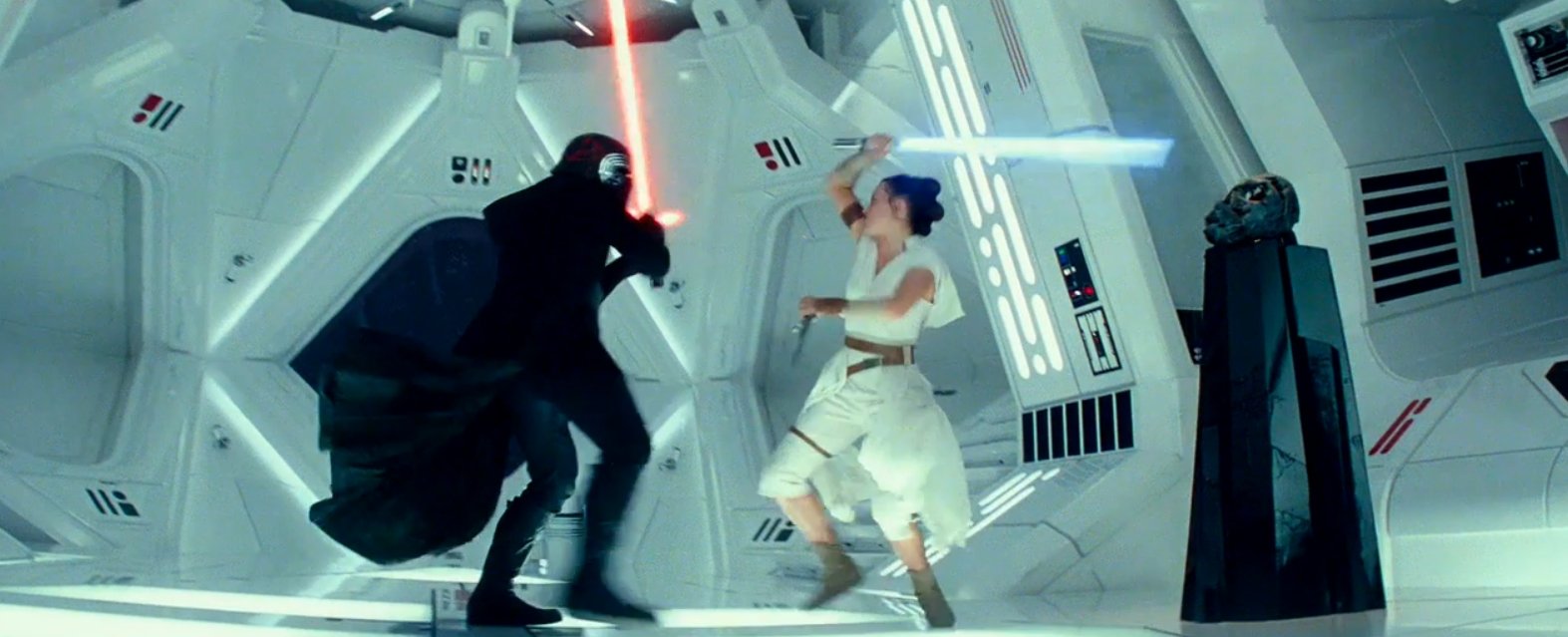 Star Wars: The Rise of Skywalker had itself a merry little Christmas and a yule-filled Boxing Day after a promising start to the film's box office run, and now the film has amassed a $572 million total at the global box office. Currently, the movie is expected to clear a $700 million global total by the end of this weekend.
Every weekday for The Rise of Skywalker so far has seen the second-best per-day results for the franchise, following – naturally – the vast performance of Star Wars: The Force Awakens. As mentioned earlier, Tuesday's Christmas Eve saw a predictable decline in business to the tune of over $20.2 million, but even still, it did better than Star Wars: The Last Jedi (which had its Christmas Eve fall on a weekend, and contributed to its significant 68.5% second-weekend drop). However, the other days brought in $29.3 million (Monday), $32.1 million (Wednesday, Christmas Day), and $30.5 million (Thursday, Boxing Day). The running total in the United States and Canada is sitting around $289.7 million, according to Deadline. Internationally, the movie brought in $55.5 million overseas over the past two days, bringing international total to over $282.2 million and its global box office total to $572 million and counting. Today, the movie should clear the $300 million mark in both the domestic and international markets.
In spite of having a smaller opening than the other installments of this trilogy, it seems that The Rise of Skywalker's overall performance is more about being a marathon than a sprint. While initially pacing behind The Last Jedi, it now appears as though the trilogy's conclusion could give its predecessor a run for its money. The budget for the movie was reportedly $275 million, so the $572 million total in global revenues has more than cleared that cost, in addition to the marketing budget. The continuing success of the film throughout its box office run will follow the success of both The Mandalorian and Jedi: Fallen Order what can be argued as the biggest year for the Star Wars brand since Disney's purchase of Lucasfilm in 2012.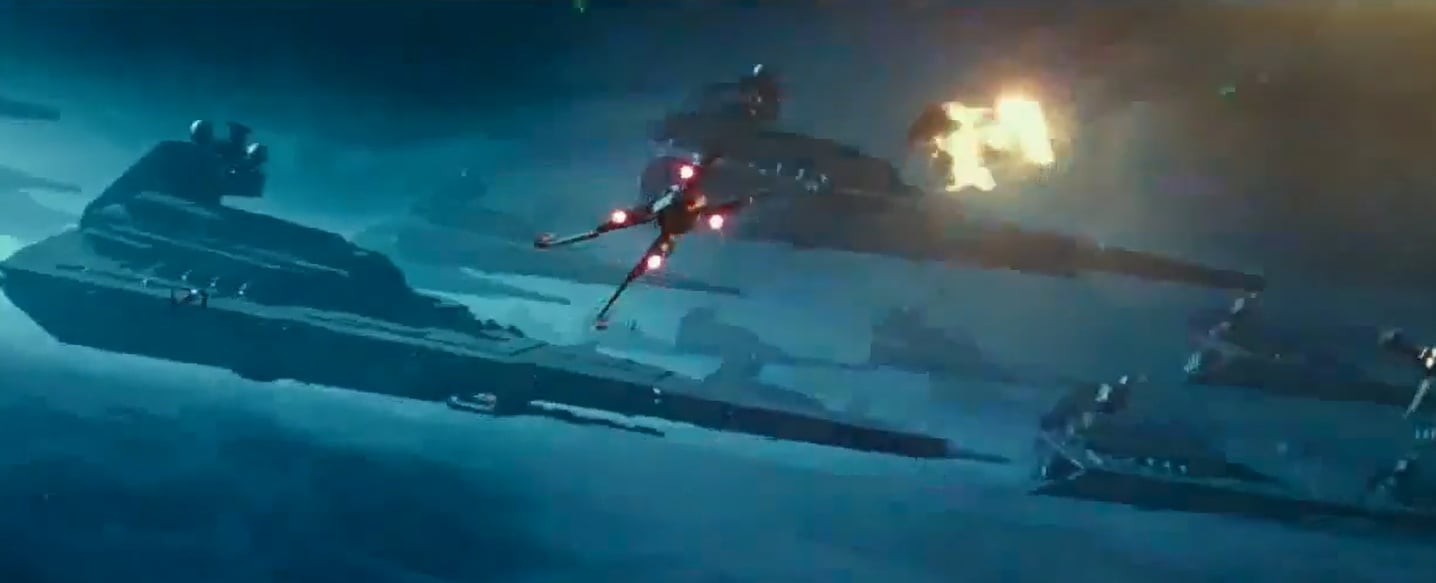 Lucasfilm and Disney's big takeaway from The Rise of Skywalker's performance so far should be that December is Star Wars month now, and if there's not a Star Wars movie waiting in the wings, then a movie like it will see a boost in business. Aquaman, which featured underwater battles not too dissimilar to the space battles of Star Wars, became Warner Bros.'s biggest movie ever thanks to providing that kind of spectacle. WB are hoping that the same boost will support Dune next year, while Fox (now owned by Disney) are similarly hoping that the long-delayed Avatar sequels will see similar business when they finally arrive between new Star Wars movies. Solo's May release, the traditional Star Wars window prior to 2015, proved to be an experiment that didn't work, which wasn't helped by poor marketing and a lack of an "event" factor compared to other Star Wars movies.
Another takeaway for competitors: if you've got a movie that has the potential to be a breakout hit to serve as counter-programming, save it until after Star Wars comes out. Jumanji: Welcome to the Jungle was able to siphon off a lot of The Last Jedi's thunder by hitting the weekend afterward and over-performing weekend to weekend; however, it appears as though the sequel, Jumanji: The Next Level, isn't going to reach the same kind of high score (although it's still a pretty big hit, make no mistake). Meanwhile, Cats tried to be The Greatest Showman (which had miraculous legs at the box office after a weak opening) and coughed up a pretty big hairball by releasing the very same day that The Rise of Skywalker hit theaters, making around a third of what it was expected to do.
Nonetheless, I will be very interested to see if the next Star Wars movie – set to release on December 16, 2022 – ends up going head-to-head against Aquaman 2, as it's currently scheduled. Star Wars is going to go in new directions following the completion of the Skywalker Saga, and superhero movies have been able to capture the interests of markets where Star Wars has struggled, such as China. In such a match-up, I would expect Star Wars to win the domestic market, but Aquaman 2 to take the crown overseas. Lucasfilm has three years to figure that potential skirmish out, and Disney makes plenty of money with Marvel in places where Star Wars hasn't taken off, so there's no rush.
Star Wars: The Rise of Skywalker is now playing in theaters.
Grant has been a fan of Star Wars for as long as he can remember, having seen every movie on the big screen. When he's not hard at work with his college studies, he keeps himself busy by reporting on all kinds of Star Wars news for SWNN and general movie news on the sister site, Movie News Net. He served as a frequent commentator on SWNN's The Resistance Broadcast.