The Rise of Skywalker: First Spoiler Free Reactions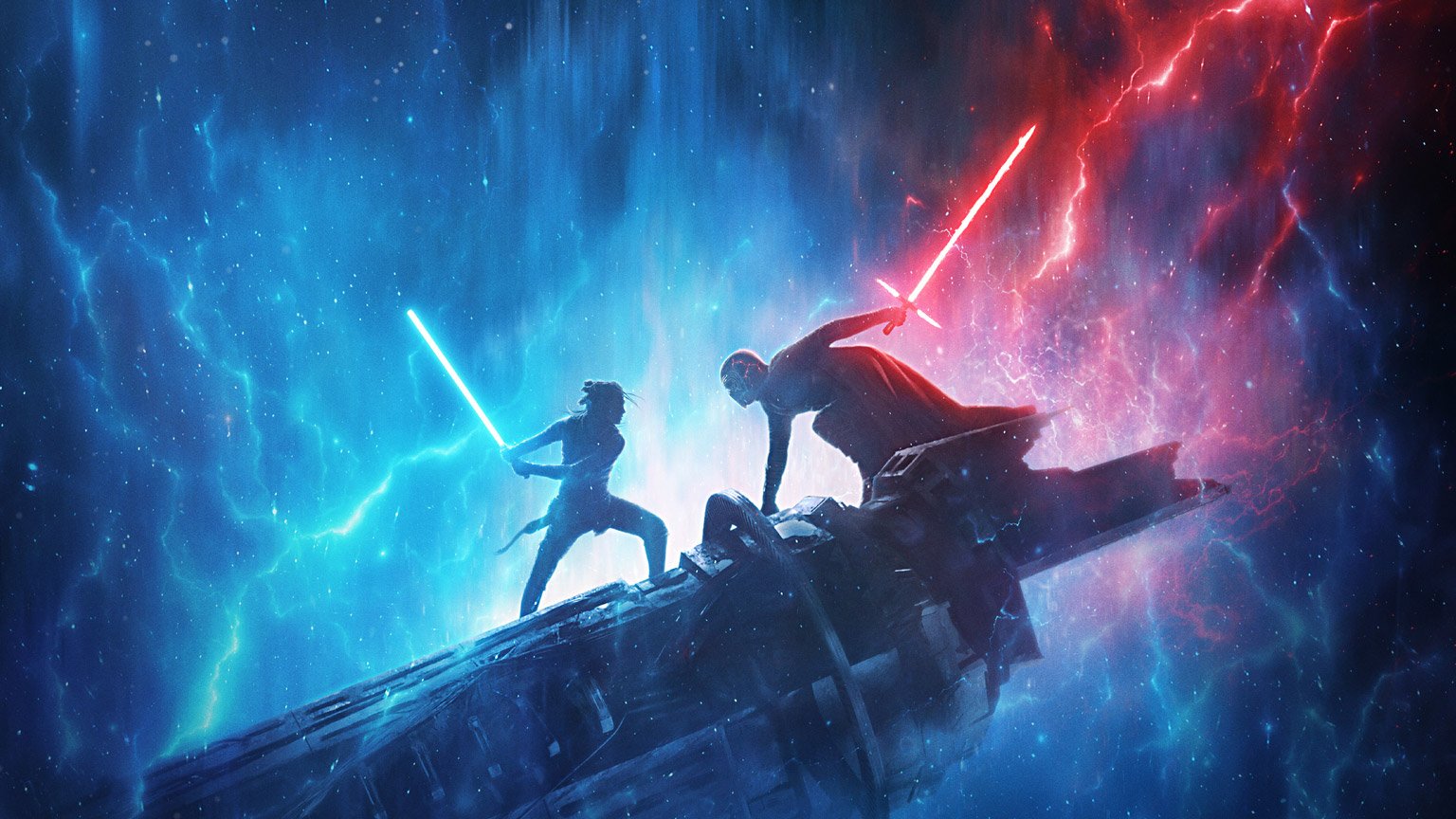 The Rise of Skywalker World Premiere took place in LA just mere hours ago. The social ebargo for sharing reactions is now up and we made a collection with some of them. The general consensus is that the movie is a satisfying end to the Skywalker saga with a lot going on, and a rollercoaster of emotions. You don't have to worry, all of the tweets we've selected are spoiler free.
Without further ado, let's dive in:
#TheRiseofSkywalker took massive risks, the pacing was relentlessly ambitious, some big moments fell a little flat for me but it was the BIGGEST #StarWars movie to date!

Also, the stigma that J.J. Abrams can't finish stories is gone. He absolutely nailed it.
– @JohnnyHoey pic.twitter.com/J7uwpDxjb3

— SWNN (@StarWarsNewsNet) December 17, 2019
Wow, just wow. Buckle up guys, #TheRiseofSkywalker is an action adventure that doesn't stop for all 2 hours and 21 minutes. It will make you laugh, cry, and stand up and cheer. It sums up everything we love about #starwars, while being completely new and unique. JJ, you did it.

— Lacey Gilleran (@laceygilleran) December 17, 2019
Wow. Wow. Wow. #TheRiseOfSkywalker delivers. So much happens in this film it's hard to get my head around. But it gets this epic ending right. So right. JJ Abrams and team nails it. And gives a whole new appreciation for The Last Jedi in the process. Please avoid sppolers!

— Clayton Sandell (@Clayton_Sandell) December 17, 2019
https://twitter.com/Breznican/status/1206824413246586881
Epic. All of it. #TheRiseofSkywalker is a terrific finale that is just stuffed with so much of everything. Action, adventure — answers!! — humor, heart, love, and grit. I spent the entire second half with tears in my eyes – a wonderful way to end the Skywalker story pic.twitter.com/K2NhHSGWzM

— Erik Davis (@ErikDavis) December 17, 2019
There is good in Star Wars: The Rise Of Skywalker. But there is more that is disappointing. There are a number of choices that just don't track, fan service that doesn't work, and ignored details that are missed. I'm bummed. #StarWarsRiseofSkywalker pic.twitter.com/Ztk0VzGc6H

— Eric Eisenberg (@eeisenberg) December 17, 2019
Well… #TheRiseOfSkywalker is a drastic departure from TLJ, but also not as invigorating as TFA. It is a movie packed with action (it's seriously nonstop), but also jammed with fan service. @starwars fans – brace for the debates. pic.twitter.com/DjKo9ejRWw

— CinemaBlend (@CinemaBlend) December 17, 2019
#StarWarsRiseofSkywalker reaction: JJ Abrams nailed it. He was able to bring a cohesive arc to this trilogy that feels like a fitting end to the saga as a whole. I'm so emotionally drained. Star Wars fans will be very happy.

— Peter Sciretta (@PeterSciretta) December 17, 2019
STAR WARS: THE RISE OF SKYWALKER is certainly the most convoluted Star Wars. There is a lot I liked, but the first half gets so bogged down with exposition and new plot and doodads and beacons and transmitters, it feels like it should have been three movies on its own.

— Mike Ryan (@mikeryan) December 17, 2019
#TheRiseofSkywalker definitely tries to wrap up nine movies – a LOT happens – and does so in often funny, sometimes surprising, emotional and bombastic fashion. Not the best #StarWars but one with great new characters, cool twists and a fantastic group dynamic. pic.twitter.com/q8Dytqne7M

— Brian Truitt (@briantruitt) December 17, 2019
I'm gonna need a minute to digest #StarWarsTheRiseofSkywalker. There's so much movie in this movie. But its best moments are the quietest and most human. Giving this more of a think, though.

— Adam B. Vary (@adambvary) December 17, 2019
The perfect end to an epic saga. The story is truly emotional. The direction is jawdropping. I don't know how he did it. To balance scope and scale with so much heart like that is a feat. The performances are so damn good. Especially, Daisy. A fantastic ride. #TheRiseOfSkywalker https://t.co/06SeSS1Nla

— Ava DuVernay (@ava) December 17, 2019
At worst, I expected #TheRiseOfSkywalker to be a well made movie that I didn't like or whose story choices I disagreed with. I was not expecting a genuinely bad movie with video game plotting, thin characters, weak action and endless exposition of no consequence. Heartbreaking…

— Scott Mendelson (@ScottMendelson) December 17, 2019
Lot to take in with #riseofskywalker It is the big adventure, lightsaber adventure I hoped for. A few things I still wonder if it was necessary but it was a very satisfying end to this new trilogy.

— Kristian Harloff (@KristianHarloff) December 17, 2019
I'm emotional, overwhelmed, surprised, shocked & stunned. More than anything, I'm happy. Thanks for coming through one more time, Star Wars.#TheRiseOfSkywalker

— Mark Ellis (@markellislive) December 17, 2019
#RiseOfSkywalker has a bumpy start but finds its footing and when it does, it flies – especially the third act. Dug the conclusion of certain key storylines, some of which I didn't think I wanted. Random big likes – the use of Rey's theme, lots of lightsabers and D-O. #StarWars

— Perri Nemiroff (@PNemiroff) December 17, 2019
Star Wars: The Rise of Skywalker has everything you want and more.

Which I don't necessarily think is a good thing.

I loved parts, I didn't love others, and I'm leaving the theater very, very conflicted about it. pic.twitter.com/dOYAP6Ntbi

— Germain Lussier (@GermainLussier) December 17, 2019
Just stepped out of #TheRiseofSkywalker. It's an immensely satisfying and MASSIVE end to the saga. It somehow addresses issues, problematic characters, and most unanswered questions from The Force Awakens and The Last Jedi too. pic.twitter.com/TMKeXCXuUx

— Rob Keyes (@rob_keyes) December 17, 2019
TROS is filled with jaw-dropping moments and gorgeous cinematography. Can't really wrap my mind around it yet but WOW. Congrats to JJ Abrams for bringing this incredible saga to its conclusion. #TheRiseOfSkywalker #StarWars

— Wendy Lee Szany (@WendyLeeSzany) December 17, 2019
I realized within the first 20 mins of #StarWars #TheRiseofSkywalker that it was the best film in this trilogy, and it kept getting better right through to the end. THANK YOU!!! #Maytheforcebewithyou

— Maude Garrett (@maudegarrett) December 17, 2019
THE RISE OF SKYWALKER: Really awesome! The best of the new trilogy! Really fun, lots of humor, a big heart! So many surprises! It's everything #StarWars fans are hoping for, and more! A very satisfying conclusion! A lot of fan service, but I loved it! pic.twitter.com/9iSjFpifu6

— Scott Mantz (@MovieMantz) December 17, 2019
THE RISE OF SKYWALKER is everything I wanted it to be — because there's never been a STAR WARS movie like this before.

It's dark and scary, but hopeful and beautiful.

It ends the trilogy while also ending the saga as a whole.

I know I'm rambling — but I worship this movie. pic.twitter.com/XoJFl8Rv8n

— Jake Hamilton (@JakesTakes) December 17, 2019
That's it folks! We are almost there. The Rise of Skywalker hits theaters in three days. Stay tuned to our spoiler free review on Wednesday December 18 at 12:01 a.m. PST/3:01 a.m. EST.
Also be careful, as there has been a leak of several images from the movie. If you want to remain fully spoiler free, you should probably avoid social media in the next few days.