The Rise of Skywalker: Adam Driver Talks Kylo Ren with Rolling Stone
Rolling Stone's Brian Hiatt recently sat down with Adam Driver, the man responsible for bringing Kylo Ren, one of Star Wars' most vulnerable and physical villains, to the big screen. In the interview, Driver discusses his past in the Marine Corps and delves a little bit into what drives him as an actor. We also get some insight into the actor that Martin Scorsese dubbed "one of the finest of his generation" through the words of directors J.J. Abrams (The Force Awakens and The Rise of Skywalker) and Noah Baumbach (Marriage Story). Driver goes on to discuss his portrayal of Kylo Ren, a.k.a. Ben Solo, and how he sympathizes with one of the sequel trilogy's most loved yet hated characters.
We'll be focusing on the Star Wars bits in this article, but for the full interview, head on over to Rolling Stone, where you can read more on Driver's past in the Marines, his road to stardom, and his admiration for fellow actor, Bill Murray, whom he admires for his ability to live in a way that negates his celebrity status. Adam Driver, husband and father of one, just wants to be a normal guy. He loves the stage, but if he had it his way, he'd probably run from the spotlight any other time, which makes interviews like this all the more rare and delightful. It's a great read, so I encourage you to check it out. But if you're just here for your dose of Star Wars, we've got you covered.
As to be expected, Driver didn't divulge much regarding The Rise of Skywalker, but what he did offer is his perspective on the character of Kylo Ren and some insight into his struggle with getting things just right, a desire he wrestles with in every role he plays.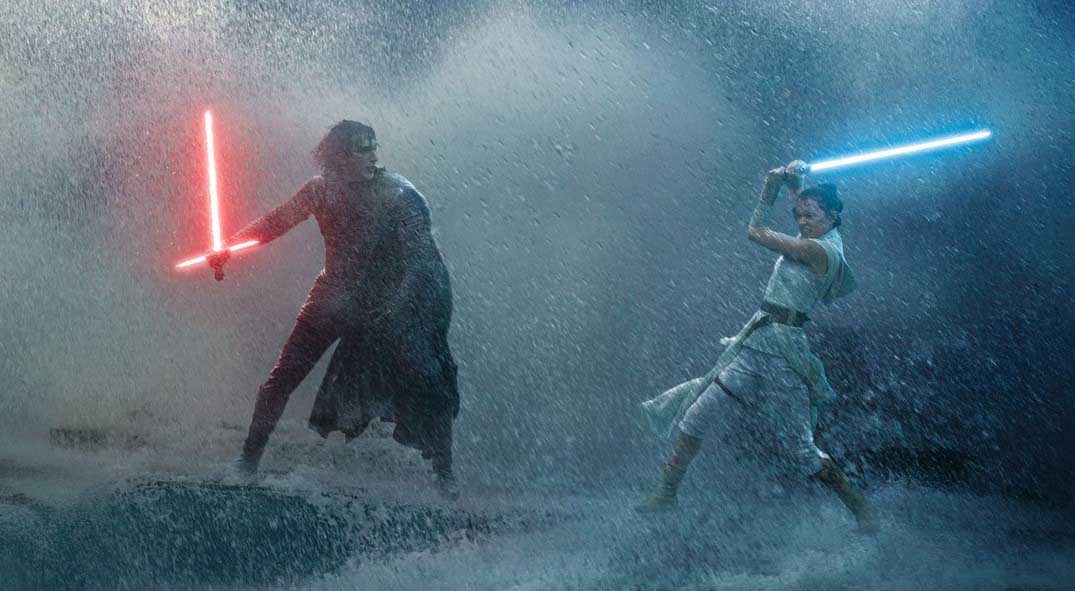 After wrapping up his final scenes for the upcoming movie, he was on an airplane headed home from London when a flight attendant noticed how distressed he looked:
"Everybody else was asleep, and I didn't even realize that I was just sitting there in a daze," he says. "These movies have been a part of my life for six years. That's a hard thing to wrap up — where they have taken me, and what I've learned in making them, that there's an ending to these movies. How do you begin to process what that means?

It was just the weight of it. You're finally sitting, and you have six hours to think about your last shot. Did I get it right? Was this line right? Was that right? There's lots of things to process."
In the Rolling Stone piece, Hiatt went on to talk about how Driver is still grappling with his rise to fame. He would much rather avoid the spotlight, but he also seems to have a healthy appreciation for his fans, especially those in the younger crowd. Driver doesn't mind at all when the kids in his building greet him with "Good morning, Kylo Ren", and he apparently has a full version of his Star Wars costume at home that he may or may not have a little fun with from time to time:
"I'll wear it around the neighborhood if I'm really, really bored," he jokes.
Driver was admittedly cautious about taking on the role initially, but Abrams' commitment to characters and story helped him silence the voice of doubt in his mind about bringing a franchise he loved back to life. Driver seems to have been drawn to the character's vulnerabilities, which made him a more relatable villain than is typically seen in Star Wars:
"There's something in having an antagonist who is a little more vulnerable," says Driver. "That seems to be more relatable and human than just someone who is a psychopath."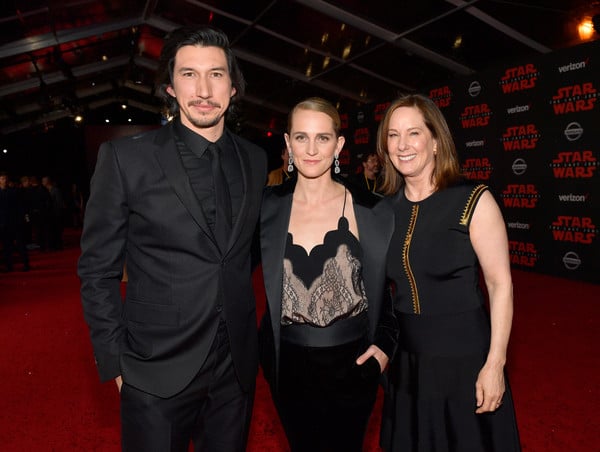 Lucasfilm President, Kathleen Kennedy is also a big fan of Driver. After all, she was the one who suggested him for the role in the first place:
"So much plays on his face," says Lucasfilm president Kathleen Kennedy, who first suggested Driver for the role after working with him on his tiny part (as a telegraph operator) in Lincoln, in her prior capacity as Steven Spielberg's longtime producer. "There's a real complexity to Kylo Ren, and you get a sense there's real psychological damage in what he's gone through."
Finally, Driver touches on the chemistry between his character and Rey, the young Jedi hero of the trilogy. When asked about the possibility of a romance or a redemption for Kylo Ren, Driver had this to say:
"I mean, of course I'm sympathetic to him and I understand," Driver says. "But I can see on the outside, if I analyzed it, which I don't, that someone who's killed his class doesn't really seem to be good boyfriend material."

"He's almost like a spoiled rich kid who has to evolve into something," says Driver. "He's following his path of finding who he is. You might have had to metaphorically, or in this case literally, kill your father to find out who you are. To be your own person, at a certain point you have to claim it." He offers a half-smile. "But then again, we never really figure out who we are."
For the full interview, check out Rolling Stone.
Jordan Pate is Co-Lead Editor and Senior Writer for Star Wars News Net, of which he is also a member of the book and comic review team. He loves all things Star Wars, but when he's not spending time in the galaxy far far away, he might be found in our own galaxy hanging out in Gotham City or at 1407 Graymalkin Lane, Salem Center, NY.