New Look at the Treadspeeder and Electroprod Troopers from Star Wars: The Rise of Skywalker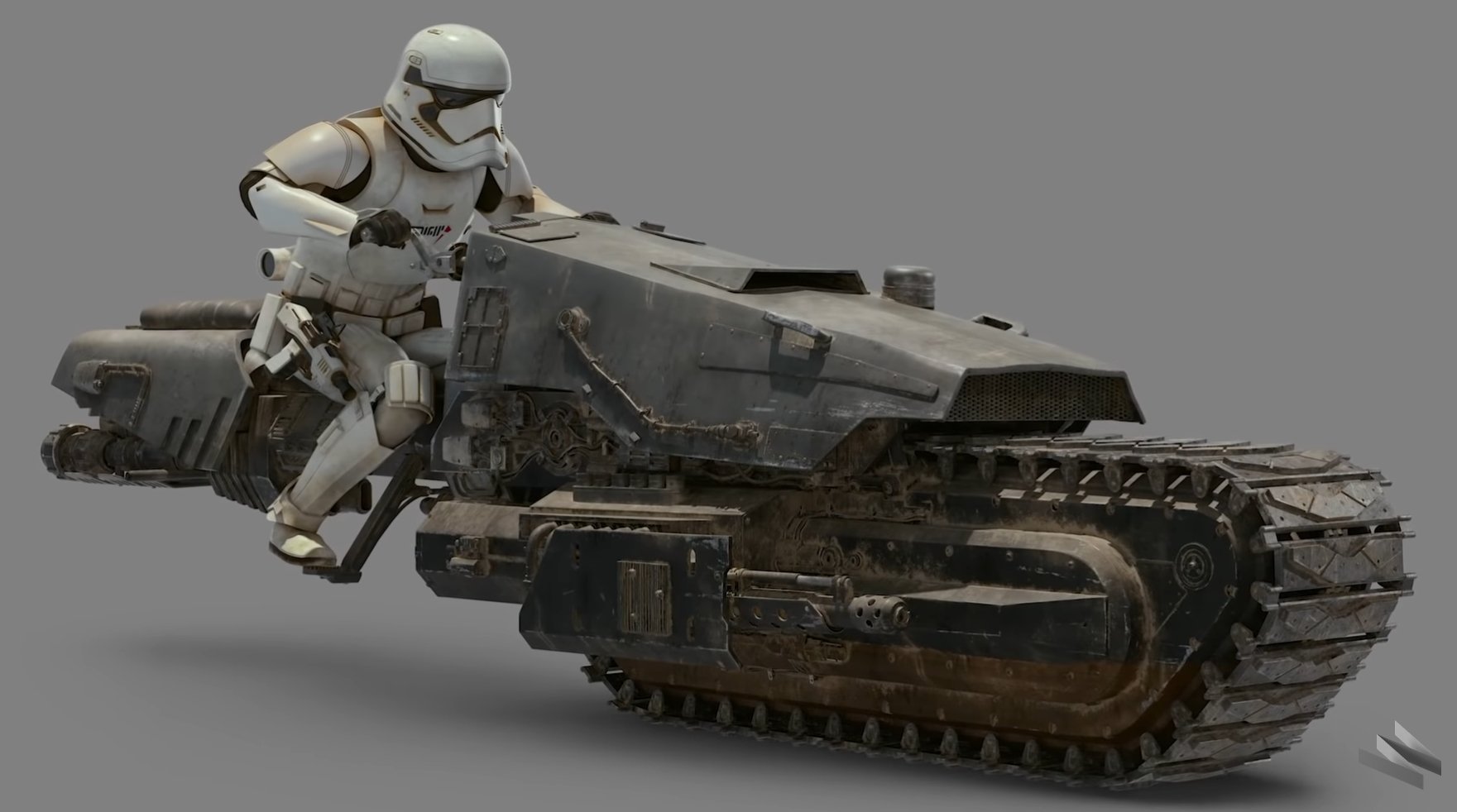 A few weeks ago the official Star Wars site released a video showcasing the evolution of the Stormtrooper design throughout all Star Wars movies. Now Lucasfilm's Doug Chiang and Madlyn Burkert give us a much more thorough look at every single trooper we've seen in all live action films, including The Rise of Skywalker. We get a better look at the Treadspeeder trooper (image above) and a first look at the Electroprod troopers from the final chapter in the Skywalker saga.
From Wired:
Lucasfilms' Doug Chiang and Madlyn Burkert delve into the backstories of each and every type of stormtrooper from the Star Wars franchise. Madlyn and Doug explain not only each stormtroopers' origin, but what went into the production of all of their costumes. From the inspiration behind the clone troopers helmets to Captain Phasma's chrome armor, learn everything there is to know about Star Wars' iconic foot soldiers.
While the appearance of the Treadspeeder and Electroprod troopers is not much different from the regular First Order Stormtroopers, it's interesting to see our first canon look at the electroprod:
Obviously this is not a weapon. According to Wookieepedia in Legends electroprods were used for herding nerfs but also as an instrument of torture. It would be interesting to see how these troopers will use their rods in The Rise of Skywalker. We will find out later this week.