New Force Powers to Be Explored in Star Wars: The Rise of Skywalker
The Force has brought us together, all of us. Life creates it, makes it grow, its energy surrounds us, and binds us. We will continue to learn more about the Force's power in Star Wars: The Rise of Skywalker.
J.J. Abrams is taking more risks this time around, and off the climax of The Last Jedi, in which Luke Skywalker did something more powerful than any Jedi we've seen, we are in store for other never before seen powers of the Force in the final chapter of the Skywalker saga. The writer/director's conversation with Vanity Fair's Anthony Breznican continues, this time focusing on the mystical power that binds the galaxy together.
"It was really important that we not just redo the things you've seen, but add new elements—which we knew will infuriate some people and thrill others."
Abrams isn't just putting a new coat of wax on the old car. While the movie will be full of the old tricks that hearken back to Alec Guinness' Obi-Wan Kenobi duping weak-minded stormtroopers, we'll continue to be introduced to new aspects of the Force.
"Among those things are not just new ways of doing sort of traditional, must-have sequences, whether it's chases or lightsaber battles, or what have you," Abrams added. "We wanted to make sure that this picture also showed aspects of the Force in ways that go beyond what you've seen before."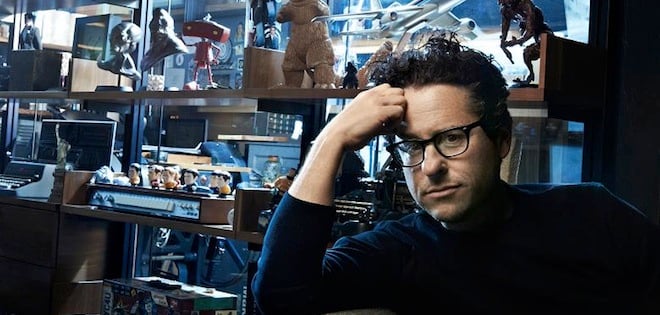 J.J. Abrams is masterful at commanding the conversation. What I mean by that is, he has no issue going to the source and pointing out the obvious when necessary. He is completely and fully conscious of the fact that there will be people who hate the choices he made, and states that they are completely right in feeling how they feel. It's a weird but effective way to diffuse hostility. If you tell an antagonist they're right, it's disarming in a way, without invalidating their opinion.
"The challenge on this film, being the end of three trilogies, was to tell a story that not only feels inevitable but also feels surprising. There are some people who want to not like something—and they will, without question, find something to not like. And people who want to like it, will find the things to like. I feel like you get criticized for changing too much, you get criticized for not changing enough. And everyone's opinion is valid."
Just as strange as it was for audiences to accept seeing a green puppet levitate a starfighter in 1980, us fans today had to accept seeing Luke Skywalker manifest himself across the galaxy to fool his nephew. It's all the same, but viewed through different lenses. The bottom line is, Abrams wants to ride the balance of concluding a story, while allowing The Rise of Skywalker to stand on its own feet and offer us something organic. Though Abrams stops short of saying it's in an effort to set up future storytelling.
"I can't speak to what it means about the future of Star Wars, but what I can say is that you don't want to come to this movie to see everything you've seen before. You want to come to it because you might love certain characters, and you want to see more of them. You might come to it because you love Star Wars and what it feels like, and what it looks like, what it sounds like. You want to see something that feels like it is moving, that it is shocking, that is also incredibly funny, that has got a big heart. But you want to make sure that you're bringing elements that feel like it's expanding the story, even as this brings it to a close."
Whatever the reason you are going to see The Rise of Skywalker: to simply see how it ends, to see some familiar faces one more time, to learn something new, or even to justify pre-determined disdain, the movie is almost here as it unleashes its new Force powers in US theaters on December 19.
SOURCE for quotes: Vanity Fair
John Hoey is the Lead Editor and Senior Writer for Star Wars News Net and the host of The Resistance Broadcast podcast
"For my ally is the Force, and a powerful ally it is."