Inside Star Wars: The Rise of Skywalker's Global Press Conference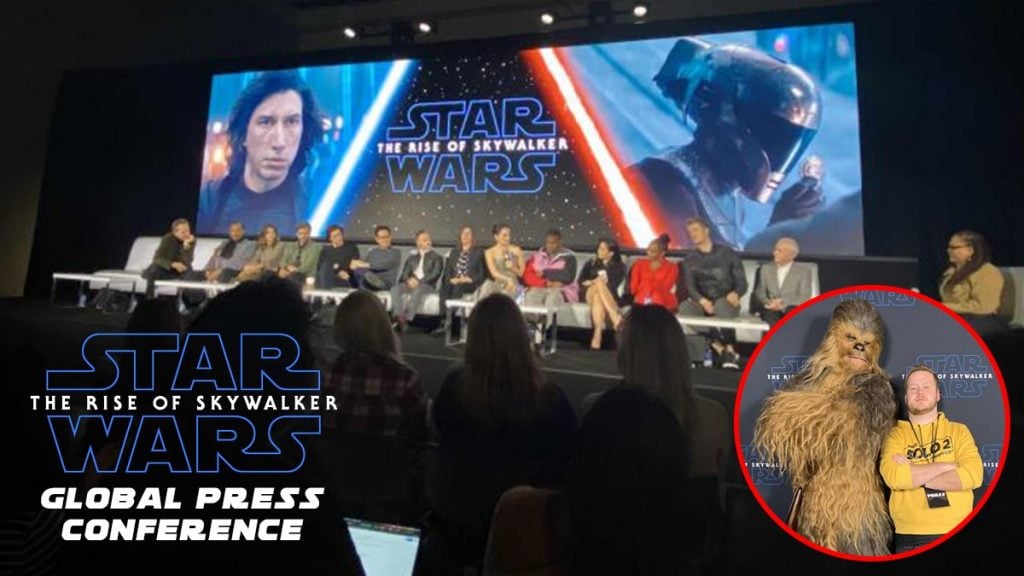 SWNN was honored to attend Star Wars: The Rise of Skywalker's Global Press Conference in Pasadena, CA this past Wednesday. James Baney from our podcast The Resistance Broadcast represented us at the event. Check out his video documenting his day, which takes you right inside the experience!
In addition to the press conference with the cast and crew, we also had the opportunity to attend an intimate roundtable discussion with the head of live action development for Lucasfilm, Michelle Rejwan, and Chris Terrio, the co-writer of The Rise of Skywalker. We were able to ask them questions about the movie's development, and received some informative answers, including how closely the writers worked with Lucasfilm Story Group. You can check out the details from that roundtable here.
We also live-tweeted the press conference!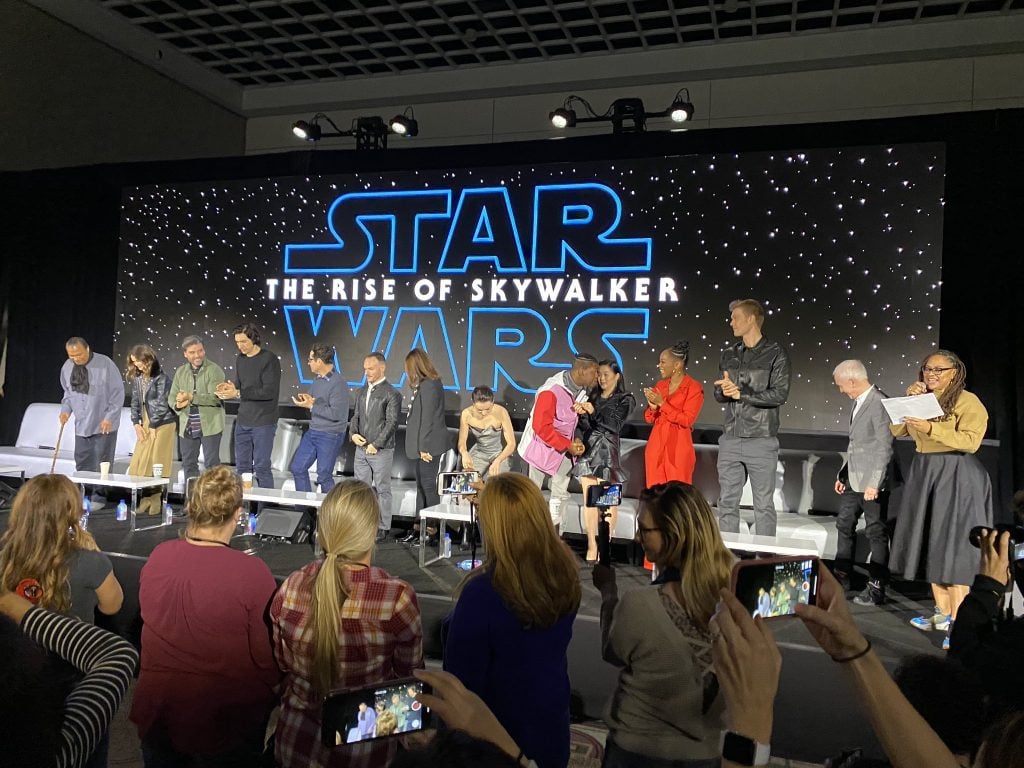 Thanks to James for his incredible coverage and fantastic video, so he could bring the experience of being there to all of you! It looks like Chewie approves too! Speaking of Chewie, James revealed some very interesting interactions he had while at the conference, you can hear all about it on this coming Monday's episode of The Resistance Broadcast. HINT: If you're a fan of the #MakeSolo2Happen movement, you won't want to miss it. (Sorry for the tease, I had to).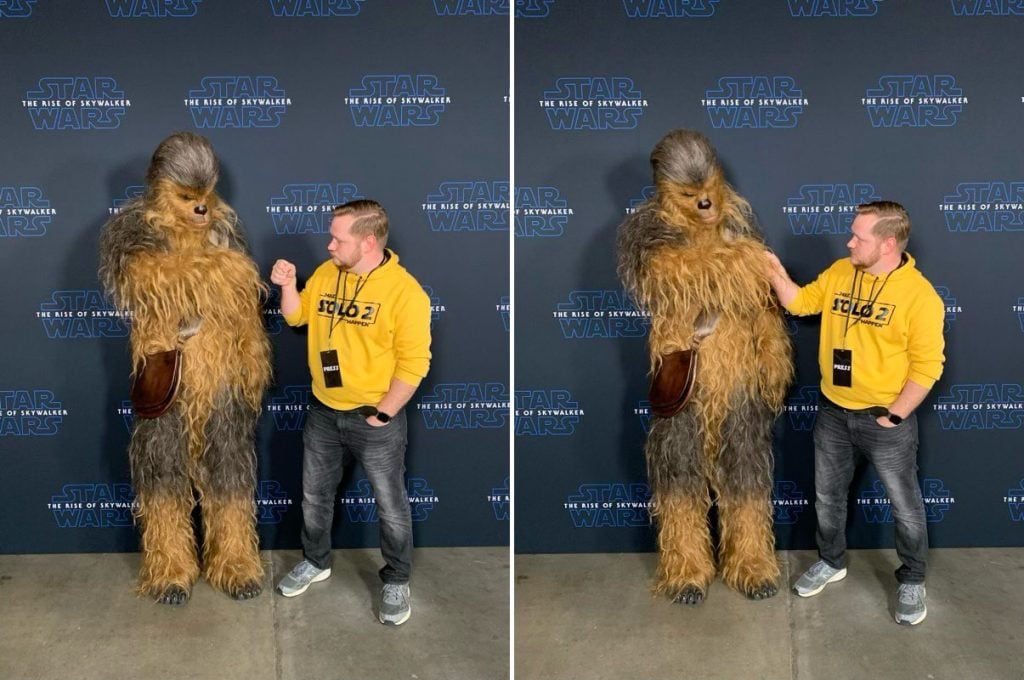 Be sure to follow James at @Mirahtrunks on Twitter!
THANK YOU!
We want to thank Disney and Lucasfilm for inviting us to this event. It was a great experience and we were honored to cover it for our readers and viewers.
Thank you our readers and podcast viewers for helping our site grow over the past seven years.
Even though he won't like that I am writing this part, thank you to our boss, SWNN's Owner/Editor-In-Chief Val Trichkov for sending us on these trips and trusting us to represent his brand that he built out of pure love and fandom for Star Wars seven years ago.
John Hoey is the Lead Editor and Senior Writer for Star Wars News Net and the host of The Resistance Broadcast podcast
"For my ally is the Force, and a powerful ally it is."