Billy Dee Williams Rounds Out Four Decades of Lando Calrissian in The Rise of Skywalker
We met Lando Calrissian in 1980's The Empire Strikes Back. From helping hand, to betrayal, to redemption in helping restore peace to the galaxy, the gambling, card playing scoundrel has been a fan favorite for generations. The Skywalker episodic saga will come to an end with The Rise of Skywalker, and Billy Dee Williams is back to don the cape one more time.
J.J. Abrams knew he wanted to bring back Billy Dee Williams, dating back to The Force Awakens. Once he came back to write and direct Episode IX, there was likely no doubt he'd be reaching out to the man who first brought Landonis to life 39 years ago. Anthony Breznican's conversation with J.J. Abrams in Vanity Fair rolls on, and we have included bits from our coverage of The Rise of Skywalker's Global Press Conference as well.
"Having Lando back in Star Wars is something that [cowriter] Larry Kasdan and I wanted to do in The Force Awakens, just as much as I wanted to have Luke training Rey," Abrams said. "I was so excited about things that we just realized we could never, ever get to….when I got to do this movie, it was one of the joys to call Billy Dee and say, 'Are you willing to do this?'"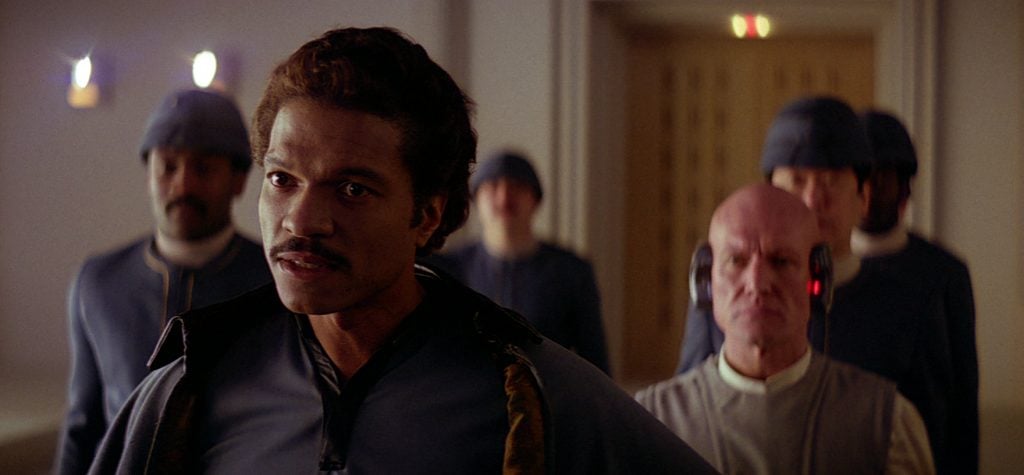 Fans of Solo: A Star Wars Story are well aware that the navigational mapping from Lando's droid L3-37 is a part of the Millennium Falcon, though J.J. Abrams declined to divulge whether there would be any reference to the droid. (I personally hope not for the sake of continuity. Why wouldn't he have mentioned the droid in Empire or Jedi? Let it be.)
Anyway…
Billy Dee thought his window to return had closed, having not been asked to come back for The Force Awakens or The Last Jedi, and though he was disappointed, he came to terms with it. I can imagine being asked to come back for The Rise of Skywalker felt even sweeter. Going from complete acceptance that your work as Lando remained complete in 1983, to returning to pilot the Millennium Falcon alongside Chewbacca in the final chapter of the saga must have been a fulfilling experience to revisit the good old days one more time.
"I didn't think that it would happen. I just wrote it off, you know? And I said, 'Well, I did what I had to do, and that was it,'" the actor said.

Coming back, Williams said, makes him "a very, very happy human being."
We attended the Global Press Conference for the movie yesterday, and it was great to hear Williams so happy to return and wear the cape once more. From our own James Baney's coverage of the event:
"Billy Dee Williams says he has huge admiration for J.J. and was happy to work with him. And it's been a great pleasure for him coming back to play Lando. He thought he was done and it would never happen again but when he got the call he just sat and chuckled. He is very happy."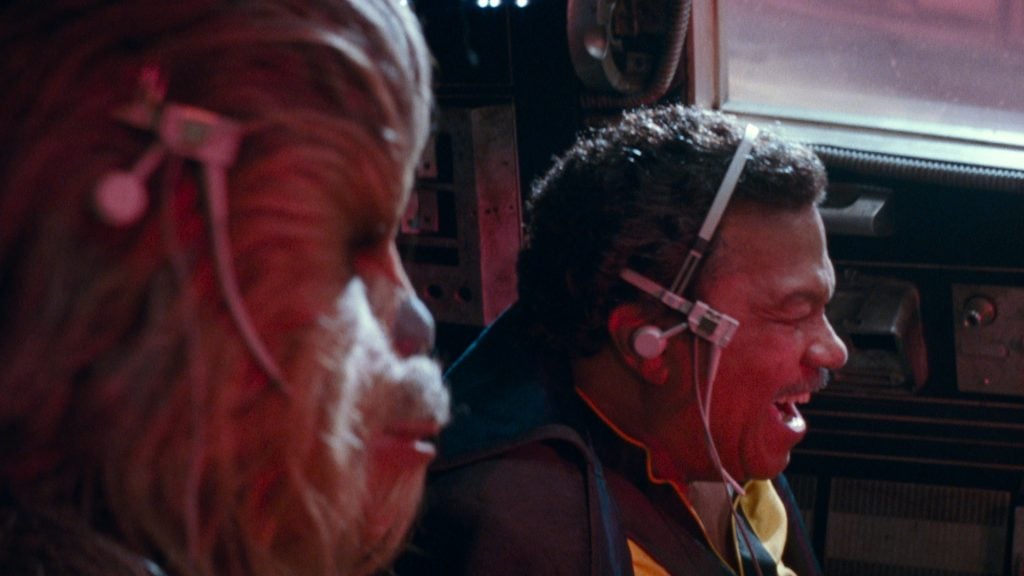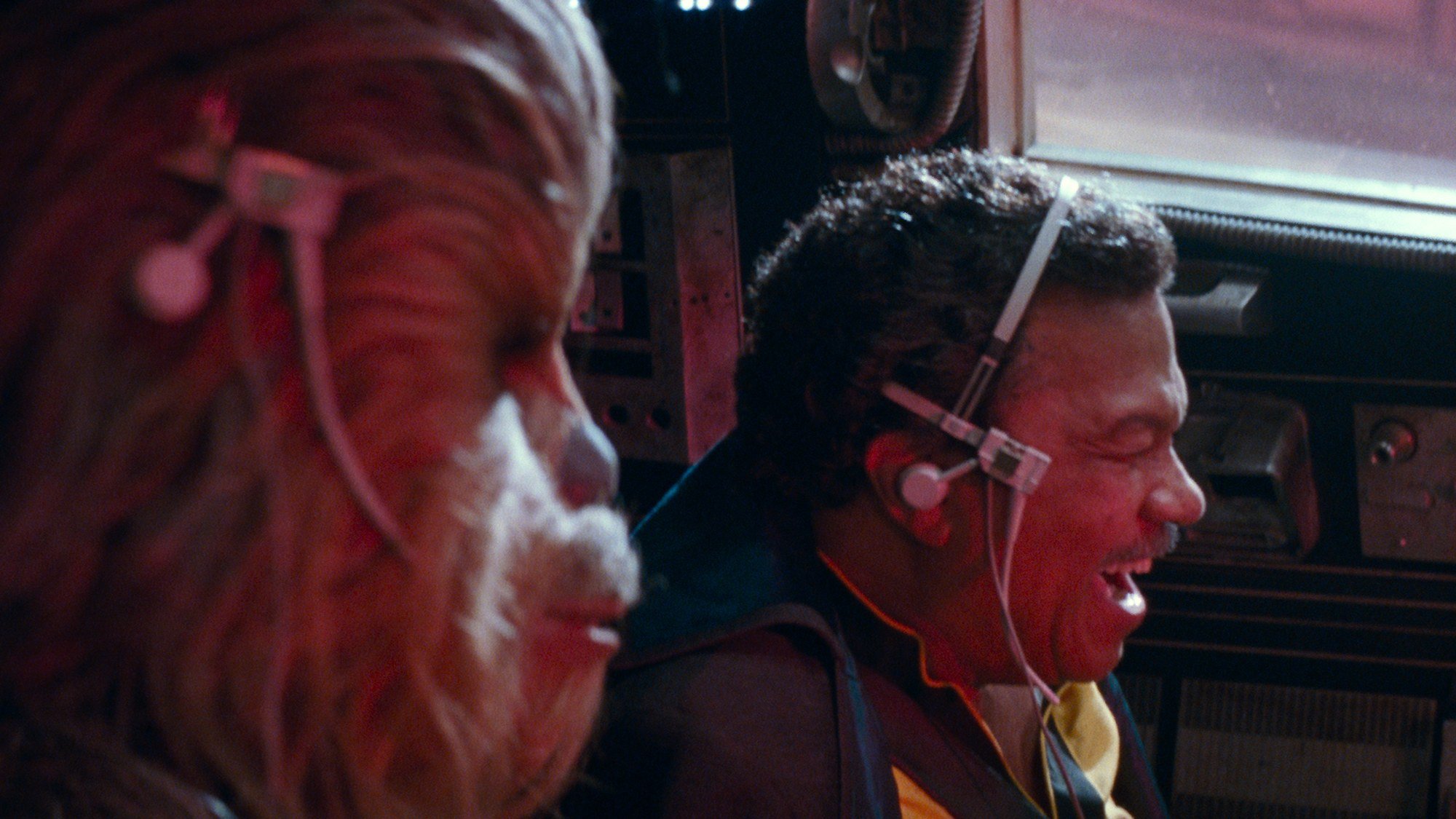 Billy Dee's charm and personality influenced more than the film, his presence on set really had an inspiring impact, and Abrams gets into that a little bit:
"He's just wonderful and funny and fascinating and curious, and he cares so much. Having his spirit and his personality, and his swagger, and that fucking smile, which is the greatest thing that, maybe, God ever made…He's just, you just can't deny the guy. Getting to see him in a scene with our characters, it just feels so right."
Lando will attempt to not give the Falcon a scratch one more time as Star Wars: The Rise of Skywalker hits theaters in the US on December 19.
SOURCE: Vanity Fair and us!
John Hoey is the Lead Editor and Senior Writer for Star Wars News Net and the host of The Resistance Broadcast podcast
"For my ally is the Force, and a powerful ally it is."