The Star Wars Show: Cameron Monaghan Talks Jedi: Fallen Order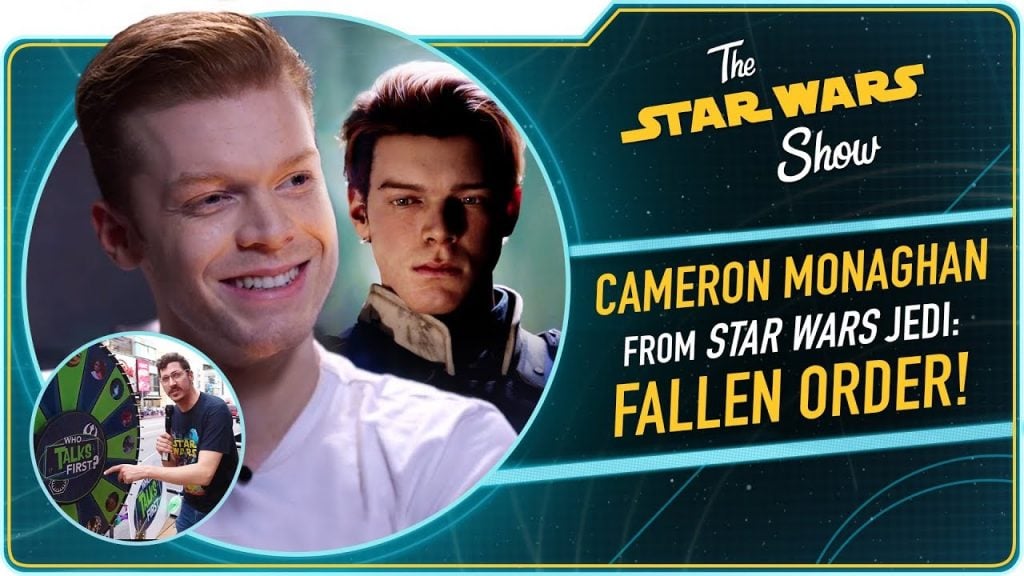 This week on The Star Wars Show we get a look at Min-Na Wen's new character from The Mandalorian and more Star Wars comic book previews. Matt Lieb also stumps some fans on Star Wars quotes and Vader Immortal: Episode III gets a release date. Plus, Anthony sits down with Cameron Monaghan to talk about his training to become Cal Kestis for Star Wars Jedi: Fallen Order.
The Star Wars Show is hosted by Andi Gutierrez and Anthony Carboni, and posts weekly on Wednesdays on the Star Wars YouTube Channel.
Writer and Star Wars lover located in Florida, USA.
"I don't like sand. It's coarse and rough and irritating and it gets everywhere."
- Anakin Skywalker