'The Rise of Skywalker' – John Boyega and J.J. Abrams Talk Bringing the Saga to a Close with D23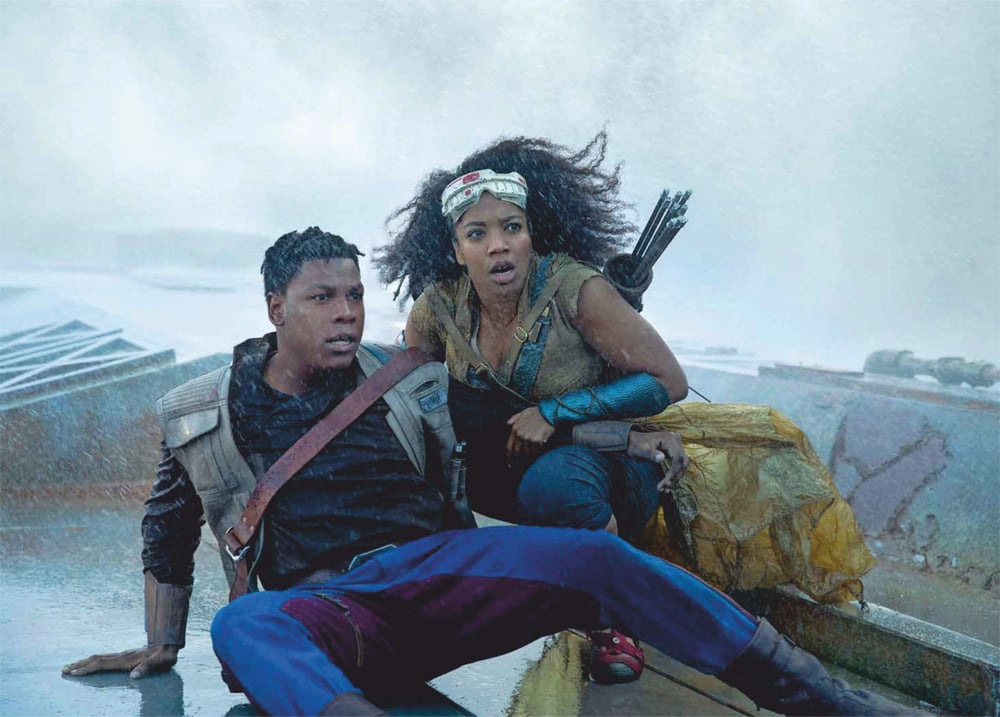 The latest issue of Disney Twenty Three is finally hitting mailboxes and with it comes a new interview with J.J. Abrams and John Boyega where they talk about The Rise of Skywalker and why Star Wars endures.
"What would Walt do?" It's a question that's often asked in the Walt Disney Company. But it's not a question I considered George Lucas asking himself. According to Bruce Steele, whose article A Force to Reckon With is one of the highlights of the new D23, Lucas told journalists "I think of this as a movie Disney would have made when Walt Disney was still alive."
That was five days before A New Hope, then simply Star Wars, premiered in just 43 theaters. Fast forward 42 years, Lucasfilm is now part of Disney and the final installment of the Skywalker story is set to debut in over 4,500 theaters (the final number hasn't been set yet but for comparison Avengers: Endgame opened in 4,662 theaters and The Lion King opened in 4,725 so I'm probably being a little conservative with that number).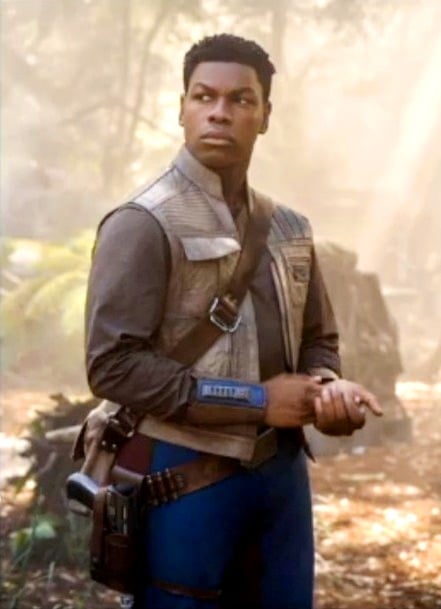 For Lucas, it was his desire to create "a contemporary version of the myth and the fairy tale" that drew this comparison. But for others it was the way Star Wars found the humanity within that myth. It was that humanity that lead Steele to John Boyega and Finn.
"[Finn is] the human – the real guy in this franchise. He's the guy who does everything that we would do in that scenario: Think twice. Worry about it. Suggest talking about an action more before we do it. I think he represents humanity a lot more than the other characters."
That's what Boyega told Steele as they shared an uber ride in London. He laughs as he tells Steele that Finn is now "a very big deal in the Resistance," his lie in The Force Awakens having now come true. "He's quite funny even in his dishonesty. I know that Finn has a lying problem. But it's good to explore even the rough sides of him a little bit."
Whilst Boyega isn't free to talk about the story of The Rise of Skywalker, joking that "I feel like I've been doing an internship with the FBI for a few years", he was able to elaborate on his experiences making the film. Including his first day on set:
"It was on the Millennium Falcon with Oscar, and it was definitely fun … Being with J.J. again was really exciting, I actually couldn't sleep the night before, thinking about all the cool stuff we would shoot. By the time we finished the first day it felt like we never left."
Working with Naomi Ackie, he also got the chance to see everything again through fresh eyes. "I was able to rediscover the whole Star Wars experience through her eyes, you know? Things were still a shock to her; she was quite excited. It gave me a nostalgic feeling." He told Steele.
One of Boyega's favorite experiences was the Resistance Base set at Pinewood Studios:
"[It had] trees, X-wings over there, all these amazing animatronics and people in costumes that are like really, really cool. We'd be filming a scene in one area of that set for a full day and the next day might be in another area and we'd discover completely different things. So I always loved going onto the Resistance Base."
Boyega also had to learn how to ride a horse for the movie. "The Game of Thrones guys really trained us up," Boyega told Steele. Though he declined to say the role that horses play in the film, he did reveal to D23 that "That's when I had my family come for a set visit, because I knew [the filming] was going to be action packed."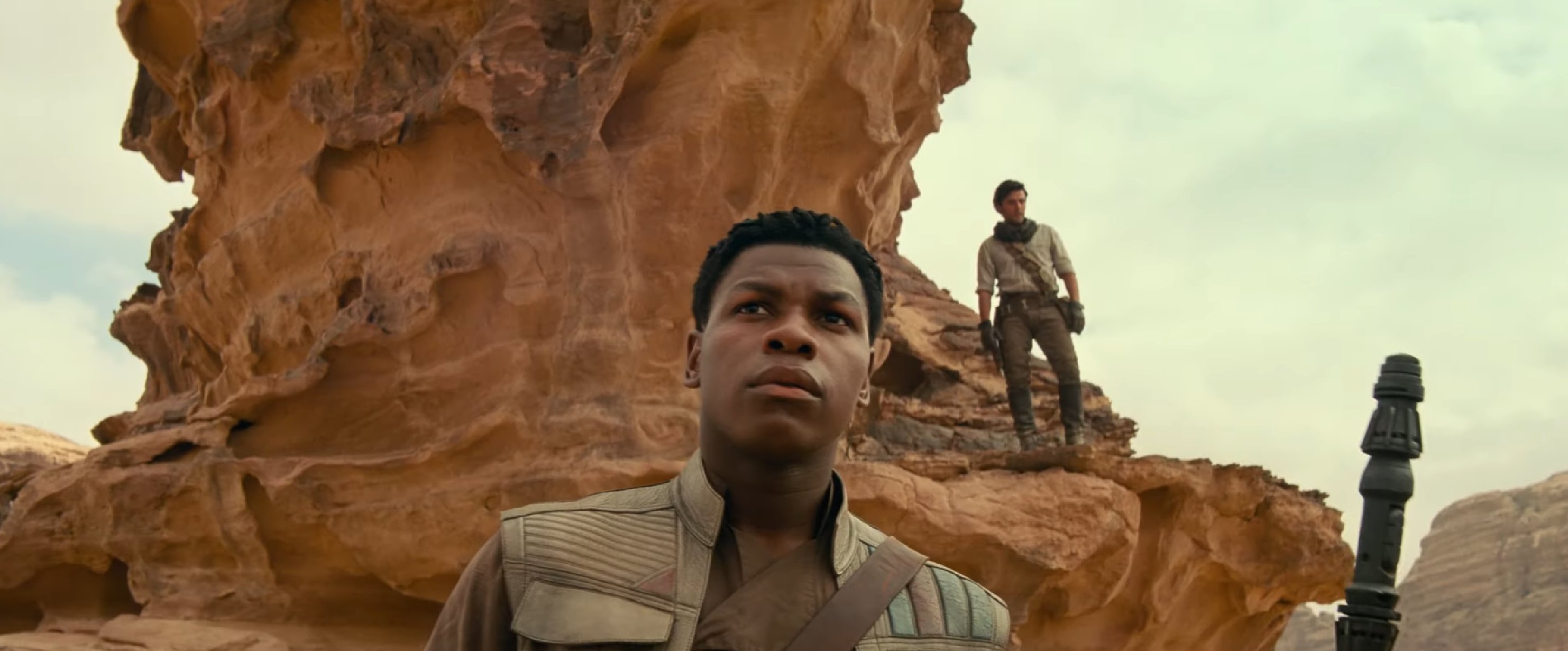 Boyega went on to reveal that he would check the monitors to see how he came across during the film's action scenes:
"When it's the action stuff, I definitely go back and look at the monitors [to see the playback], just to see my body language – if I'm doing enough or if I look too relaxed or too over the top. Because you never know how you look … When it's dialogue I leave it to J.J. to do his thing."
Just like Boyega, Finn has grown up over the course of the sequel trilogy. "It was weird," he told Steele, "but because I'm slightly older, I had less flamboyant boy energy to give Finn. I just didn't have as much giggly kind of energy I had in VII, so J.J. would say, 'Let's make that line more Finn,' you know? But also there was an understanding that actually Finn's grown. So we played a good balance."
Speaking about his last day on set, Boyega said it was "a very happy day," that mostly involved short snippets of scenes followed by a speech from Daisy Ridley, the cast exchanging gifts, and then a final on set meal of "burgers and donuts."
For Abrams, The Rise of Skywalker posed a unique challenge. It had to conclude nine movies and a story that started 42 years ago, but at the same time "We knew that this movie needed to work on its own terms," he told D23, "It could not just be a wrap-up, or a response to what came before. The balance has been the everlasting challenge."
"It's been especially fun for me to work with some of the original trilogy actors again," Abrams said, "and to have a comfort level and that simply could not have existed before. It felt eerily familiar working with them all again, but this movie pushed us all far more than The Force Awakens."
Sadly that reunion did not include Carrie Fisher. D23 says that unused scenes from The Force Awakens will be creatively repurposed, around which Abrams and Chris Terrio have "constructed entirely new scenes woven into the plot of The Rise of Skywalker."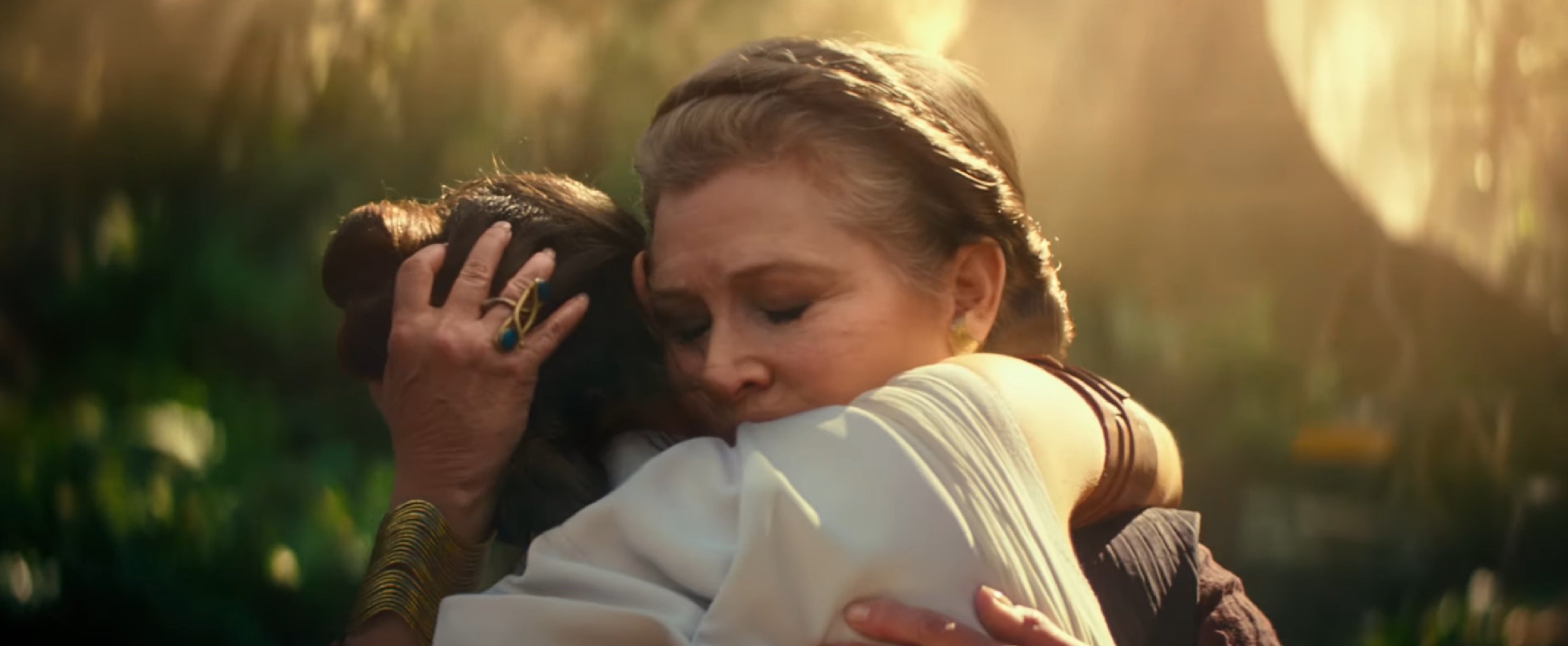 For his part, Boyega "keenly felt" Fisher's absence whilst filming The Rise of Skywalker, but is grateful he got the chance to work with her on the previous films. "Even being next to someone who was in such an iconic role was something that was really, really exciting," he told Steele.
Whilst his role in the saga is done, Boyega loves to meet the fans, saying you can feel "that connection, that legacy – and it keeps on growing. It's just apart of people's lives, you know?" And for Boyega, that comes back to the humanity of the story:
"The notion about choosing the light and then choosing the dark is something that we can all relate to as we make decisions in life. They're basic. And actually to me, one of the reasons Star Wars is more fruitful than your average franchise film is that extra layer about our humanity."
Star Wars: The Rise of Skywalker opens December 20.
Make sure you check out Bruce Steele's full article, A Force to Reckon With, in the latest issue of Disney Twenty Three, out now.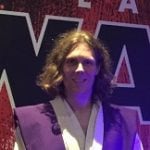 Chris is a lifelong fan of Star Wars, Disney, and super heroes who can't quite believe this golden age of movies and TV we're living in. Having written blogs dedicated to Disney's Aladdin musical and Star Wars Celebration, Chris is excited to be part of the SWNN and MNN teams.