The Rise of Skywalker: Daisy Ridley on Dark Rey; J.J. Abrams on George Lucas and the Nature of the Force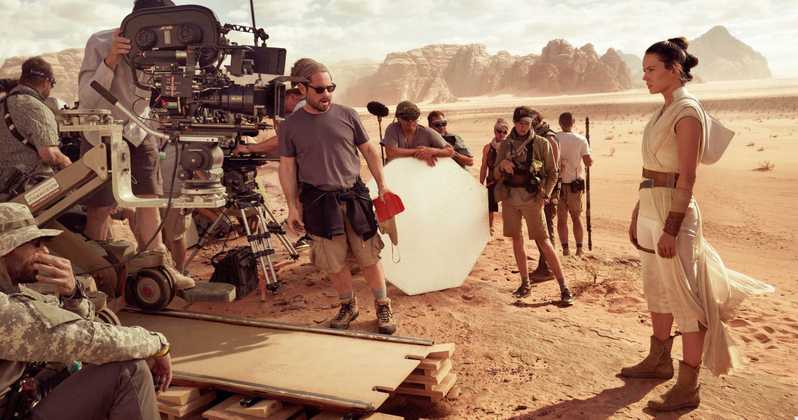 The Rise of Skywalker is five weeks away, in which all answers will be revealed. While The Mandalorian has stolen the attention of many Star Wars fans, the conclusion to the Skywalker saga in right around the corner. Daisy Ridley talks about the film, including four words to describe it, as well as her thoughts on doing the Dark Rey bits, and J.J. Abrams touches on his pre-production meeting with George Lucas about the nature of the Force.
From Entertainment Weekly, Daisy offered four words to describe The Rise of Skywalker:
"Definitely dark….there are bits that are genuinely scary, and sad, and joyful."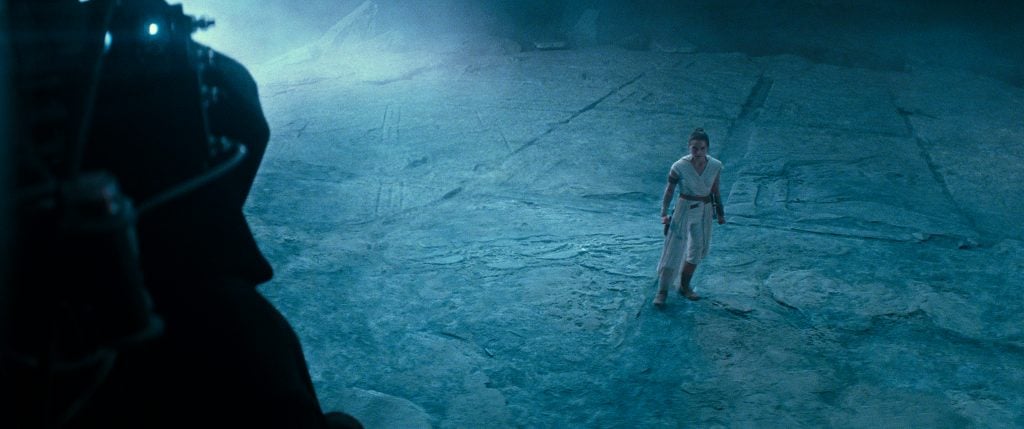 The actress touched on stepping out of the light for a bit to Total Film (via Games Radar), which was very fun for her, in doing the "Dark Rey" bits.
"It's fucking awesome. I already had an amazing emotional story. But, when [Darth Rey] was pitched, I was like, 'That sounds amazing.' It's fun to do something a bit different."
Now the outlet put "Darth Rey" in parenthesis, so this could have been them assuming and just using that moniker, so I wouldn't read too much into that part, as since it was in parenthesis, that means Ridley herself did not say that part, but for sake of reporting them accurately I have uneasily left that in their quote.
Ridley then gets into whether the Dark Rey element will be shocking, which probably would have been a bit more shocking if it wasn't revealed in the D23 teaser clip:
"The whole of Star Wars is about good and evil. With every character, you see some struggle. So, in a way, no. Because it's the most human thing to see someone struggle with two things within them that are pulling them both ways. If you understand why someone is going on the journey, you will be on the journey regardless. So, hopefully, you're shocked in a fun way, but you're also emotionally with her."
Ridley admits it was fun going dark side for a bit as a change of pace:
"[It's fun] because you get to do all of the human emotions rather than just, 'I am all baddie. I am all goodie.' With the dark Rey stuff – who knows what's happening there. But that, in particular, was fun. Because even though I'm exploring the light and dark of Rey, there's a different vibe, she still looks like Rey."
Meanwhile J.J. Abrams was asked about his pre-production (I need to stress this oh-so heavily, PRE-PRODUCTION) meeting he had with George Lucas about the saga and the nature of the Force specifically. In typical Abrams fashion he said a lot without really revealing much at all, but any time the creator of Star Wars is involved, we should pay attention, and even just knowing the two had conversations about all of this is a wonderful thing to hear.
"He had a lot of things to say about the nature of the Force, the themes that he was dealing with when he was writing the movies," Abrams reveals to our sister publication Total Film in their latest issue. "Yes, there were some conversations about Midi-chlorians – he loves his Midi-chlorians. But it was a very helpful thing. Sitting with him is a treat, just to hear him talk, because it's fucking George Lucas talking about Star Wars. I always feel it's a gift to hear him talk about that stuff. Because the effect that he had on me at 10 years old is utterly profound."
Star Wars: The Rise of Skywalker opens five weeks from today on December 19.
SOURCES: EW and Total Film via Games Radar
John Hoey is the Lead Editor and Senior Writer for Star Wars News Net and the host of The Resistance Broadcast podcast
"For my ally is the Force, and a powerful ally it is."