The Mandalorian Finally Brings Star Wars to a Format George Lucas Had Always Hoped For: Episodic, Serialized Storytelling
The Mandalorian breaks new ground for Star Wars, while also realizing a hope George Lucas had for his franchise that was influenced by Buck Rogers/Flash Gordon serials some 45 years ago…episodic, serialized storytelling. Jon Favreau, Dave Filoni, and the rest of the crew have taken that spirit and brought it to the 21st century.
MTV News attended the recent press conference for the series, and pulled quotes from its creators and producers that help paint a picture of the spirit and heart of the inaugural live-action Star Wars series:
"It has a lot of the qualities and the aesthetics of a film, but the novelization of serialized storytelling," he added. "To me, that's where it really opened up a lot of freedom and opportunity, where we don't feel that we're repeating or copying anything else that people have experienced with Star Wars."

– Jon Favreau (Creator/Writer/Executive Producer)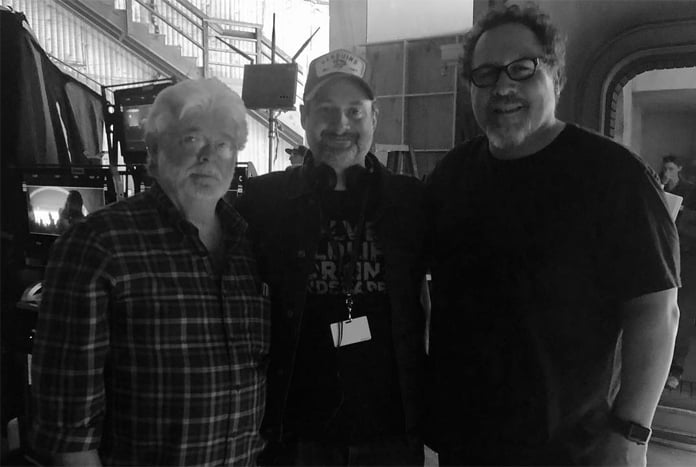 Dave Filoni reiterates that while this is different for Star Wars, always seen as a mega-blockbuster box office breaking, cinematic event, this format was always something George wanted to explore if the technology allowed it.
"Even when I worked with him on Clone Wars, he would talk about the future being streaming, the future being episodic, serialized Star Wars."

– Dave Filoni (Executive Producer/Writer/Director)
Filoni and Favreau's experiences mesh to complete a well rounded creative Star Wars team. Filoni has worked in Star Wars under George Lucas for over a decade, but had no live-action production experience, whereas Jon Favreau is arguably the king of current live-action filmmaking, but entering his first foray as a Star Wars writer and producer.
"It reminds me of when we were starting with Iron Man," Favreau said, recalling the fledgling Marvel Cinematic Universe he helped to launch, when the early team was still figuring out how to coherently bring to life a world revered by many, and completely foreign to others; when they first decided to appease the diehards over the masses. Needless to say, the approach worked.

His main takeaway: "Never lose touch with the people who've put in the time and who cared."
The Mandalorian has something for everyone to enjoy, whether you have been a fan for four decades or five minutes, everyone is entering this story and meeting these characters on page one. With that said, Favreau wears his geek badge with honor, and has no hesitation tipping his hat to old school diehards, proving his worth to play in George Lucas's old toy chest.
"whether it's humorously, like making a reference to Life Day, or a reference to a prop that has been appreciated by a core group over time, just putting those little Easter eggs in; or big movements in the story that reflect storylines in either the Legends or in canon that people have known and had," Favreau said.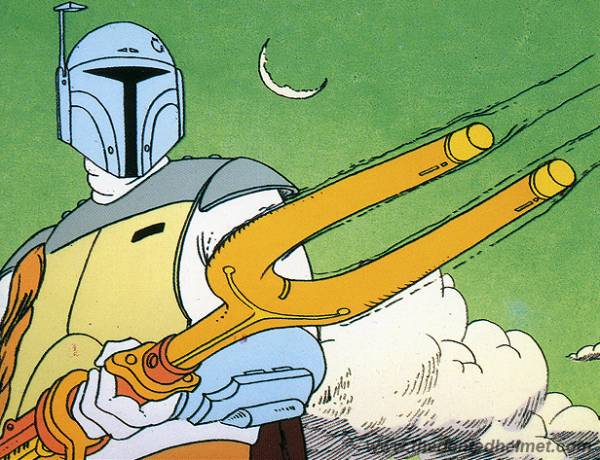 Though the show is grounded in the strong foundation of Star Wars roots, that doesn't mean Favreau and crew aren't taking risks in storytelling.
"No matter where you're coming from or what your background in Star Wars, you know that what we're doing … we've really deliberated over it and discussed it and thought it through. And so, if we depart in any way, we know we are — but it's with a plan."
That plan will begin to unfold in just six days when The Mandalorian begins streaming on Disney Plus on November 12.
John Hoey is the Lead Editor and Senior Writer for Star Wars News Net and the host of The Resistance Broadcast podcast
"For my ally is the Force, and a powerful ally it is."