'The Evolution of the Stormtrooper' Video from SDCC Officially Released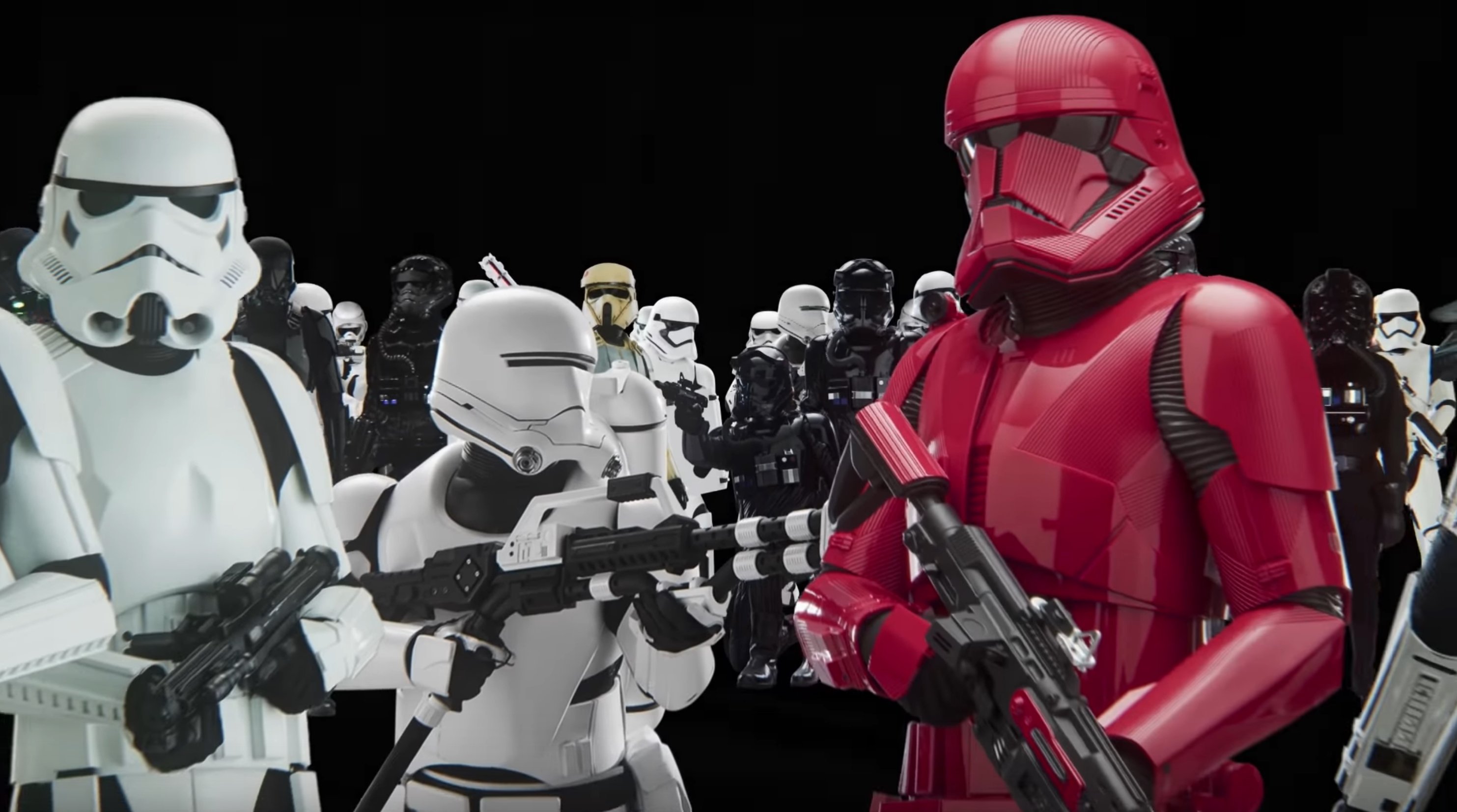 Back in July, during San Diego Comic Con, a new video showcasing the evolution of Stormtrooper design over the course of the saga was screened at a special exhibition. Now, StarWars.com has officially released the video, which briefly features the new Sith Trooper from The Rise of Skywalker. It's a fantastic video, so make sure to check it out if you missed it.
From StarWars.com:
This year, Lucasfilm hosted a most impressive display showcasing the evolution of the Star Wars stormtrooper. The exhibit included several of the screen-used costumes seen throughout the iconic movie series. From the classic stormtrooper to new designs featured in the upcoming Star Wars: The Rise of Skywalker, this stunning display examined the production costumes up close and studied the many unique styles deployed throughout a galaxy far, far away.
Unfortunately nothing was said about the Range troopers, the Mudtroopers and the Mimban Stormtroopers from Solo, which had really unique and interesting designs.