'The Rise of Skywalker' Releases New Footage
A new TV spot for The Rise of Skywalker has been posted on the Star Wars social media accounts, revealing some brand new footage.
The video is mostly made up of clips from previous trailers, but there are some new shots in there as well.
"We're all in this. 'Til the end." See @StarWars: #TheRiseOfSkywalker in theaters December 20. Get your tickets: https://t.co/EbJ0vDHKyt pic.twitter.com/MUMu58jQGA

— Star Wars (@starwars) November 19, 2019
Among the new shots is a tantalising shot of Rey looking at Darth Vader's helmet, presumably right before she and Kylo Ren destroy it in the footage from other trailers.
We also get a close up of a First Order motorcycle manned by stormtroopers chasing Rey and/or Finn and Poe on Pasaana.
After some existing footage of Pasaana, we then get a shot of Rey facing off against an unknown enemy on Kijimi. This is immediately followed by a close-up of Kylo Ren wearing his new helmet, suggesting a confrontation between the two, but it seems more likely that Rey will be facing off with some form of criminal in that scene, considering we'll be visiting the Thieves' Quarter on the planet.
The next piece of new footage sees Rey escape from Kylo Ren on a First Order star destroyer, leaping out of a hangar bay on to what looks like the Millennium Falcon waiting outside during the big space battle we've seen in other trailers.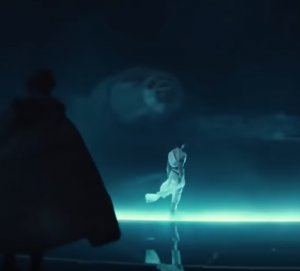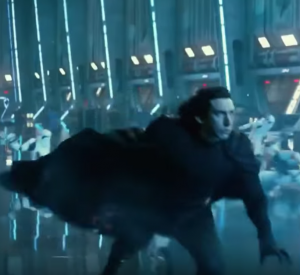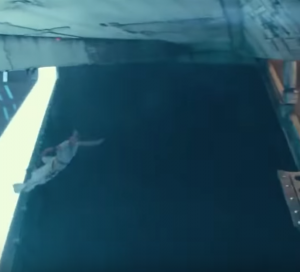 We also get a different laugh from Palpatine overlapping shots of Rey standing in his throne room and her fight with Kylo Ren on top of the Death Star wreckage.
Thankfully, none of the new footage has revealed any spoilers (not that J.J. Abrams would allow such a thing) but it gives us a tantalising look at the final film of the Skywalker Saga.
Josh is a huge Star Wars fan, who has spent far too much time wondering if any Star Wars character could defeat Thanos with all the Infinity Stones.