Review – Star Wars: Rebel Starfighters – Owners' Workshop Manual from Insight Editions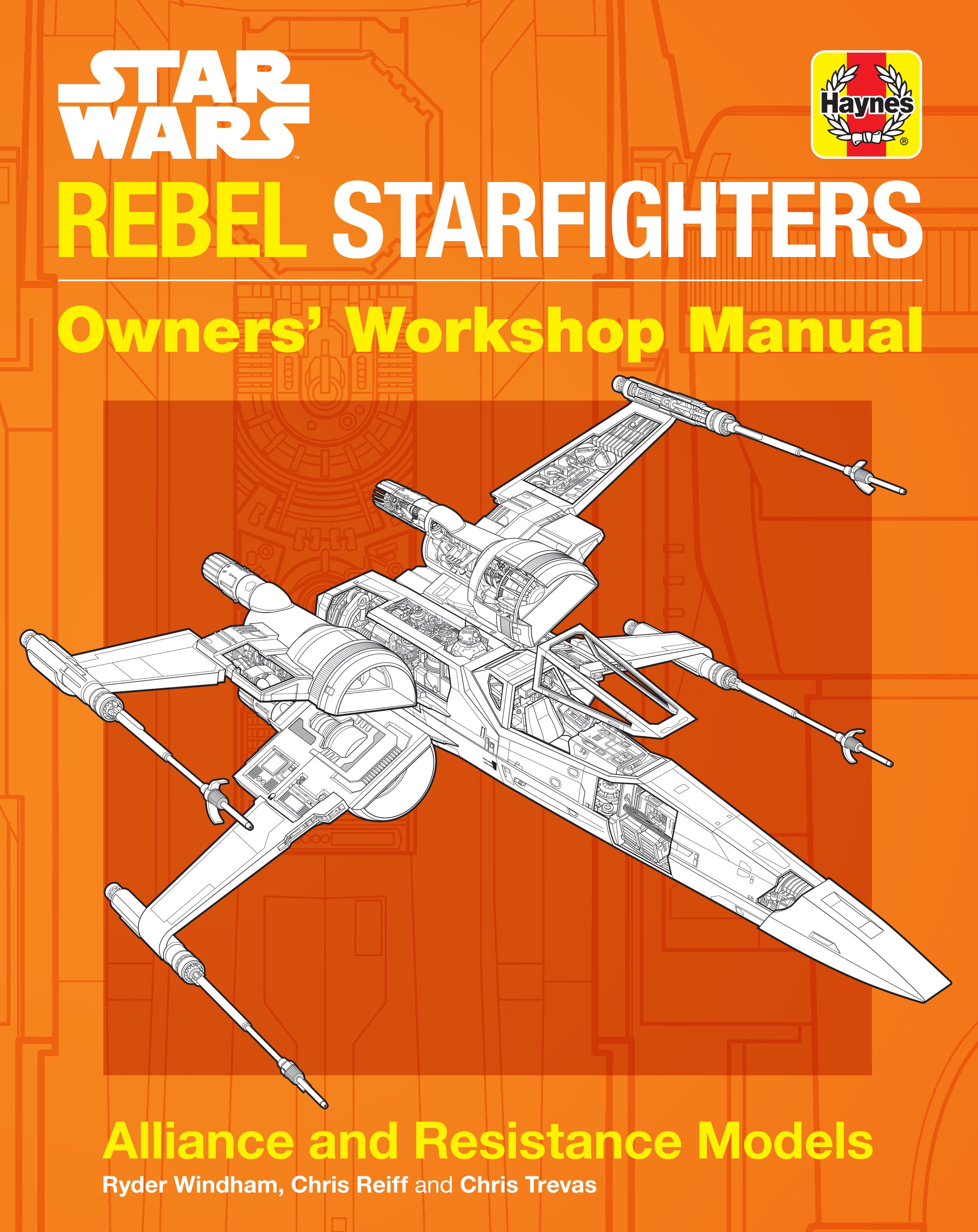 The team at Insight Editions once again bring us a manual about the more technical aspects of the galaxy far, far away. Rebel Starfighters: Owners' Workshop Manual follows the previous Haynes Manual for TIE Fighters, though the story of how the Rebels assembled their modest fleet to take on the Empire is a lot less straightforward. For me, technical manuals like these always run the risk of running dry, but contributors Ryder Windham, Chris Raif, and Chris Trevas tie in as much of the events relating to each schematic or statistic.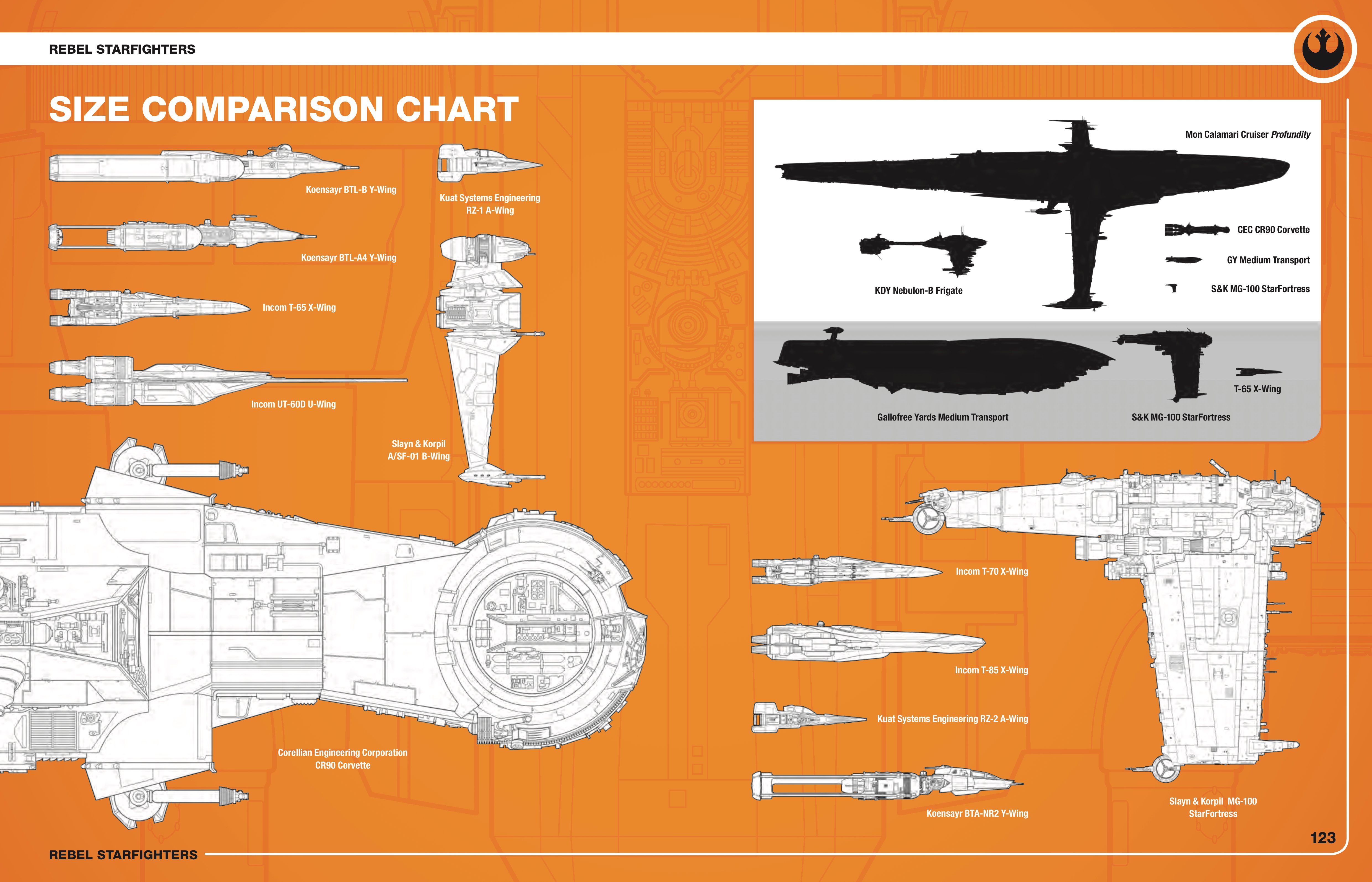 The expected line-up of Rebel Alliance crafts we've seen from Revenge of the Sith all the way up through the sequel trilogy are included in this book. Y-wing, X-wing, A-wing, B-wing, and U-wing are all surveyed. Pretty much anything you would want to know about the utilities each craft offers is probably here. These various ships didn't come from the same place. The Rebel Fleet is a collection of the best they could find and utilize. All of them evolved from Republic and Clone Wars era designs, but they came from different manufacturers. The Rebel Alliance had to modify and adapt them to build a force capable of taking on the Imperial Fleet.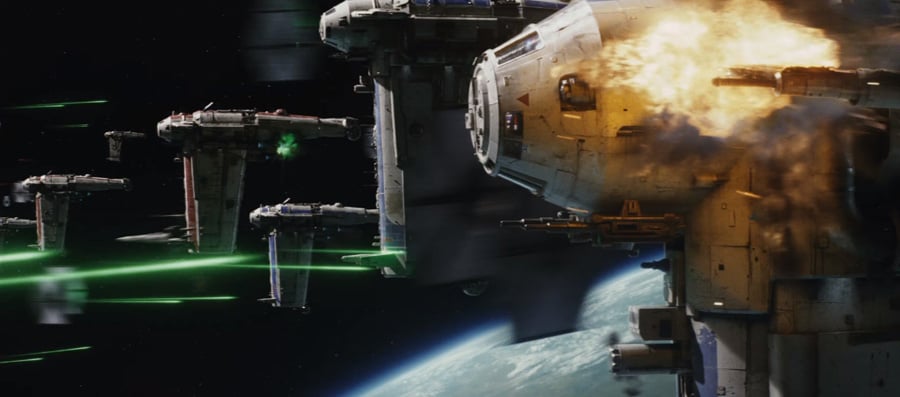 Though the Resistance-era ships are included in Rebel Starfighters, noticeably absent were the bombers. That will no doubt be a bit disappointing to fans who hoped to learn more about these lumbering behemoths which were quickly dispatched in the opening scene of The Last Jedi. On the plus side, the T-85 X-Wing from Resistance is featured and has just as extensively detailed schematics as the rest of the ships in here. We learn Admiral Ackbar is responsible for their refinement and deployment, before the destruction of the New Republic Defense Fleet, which make these models rare. Let's hope we see a few of them in The Rise of Skywalker.
Rebel Starfighters has a great layout. The film stills and rendered ships for perspective are striking on the page. The visuals are effective in highlighting the differences between each model. It's hard to pick out these details when they are zooming through the frame during a battle on your television. This would make a fun companion to have along for whatever rewatch fans have planned in the weeks leading up to December 20th. I plan on having a lot of fun trying to spot some of these, especially with these new 4k versions on Disney+.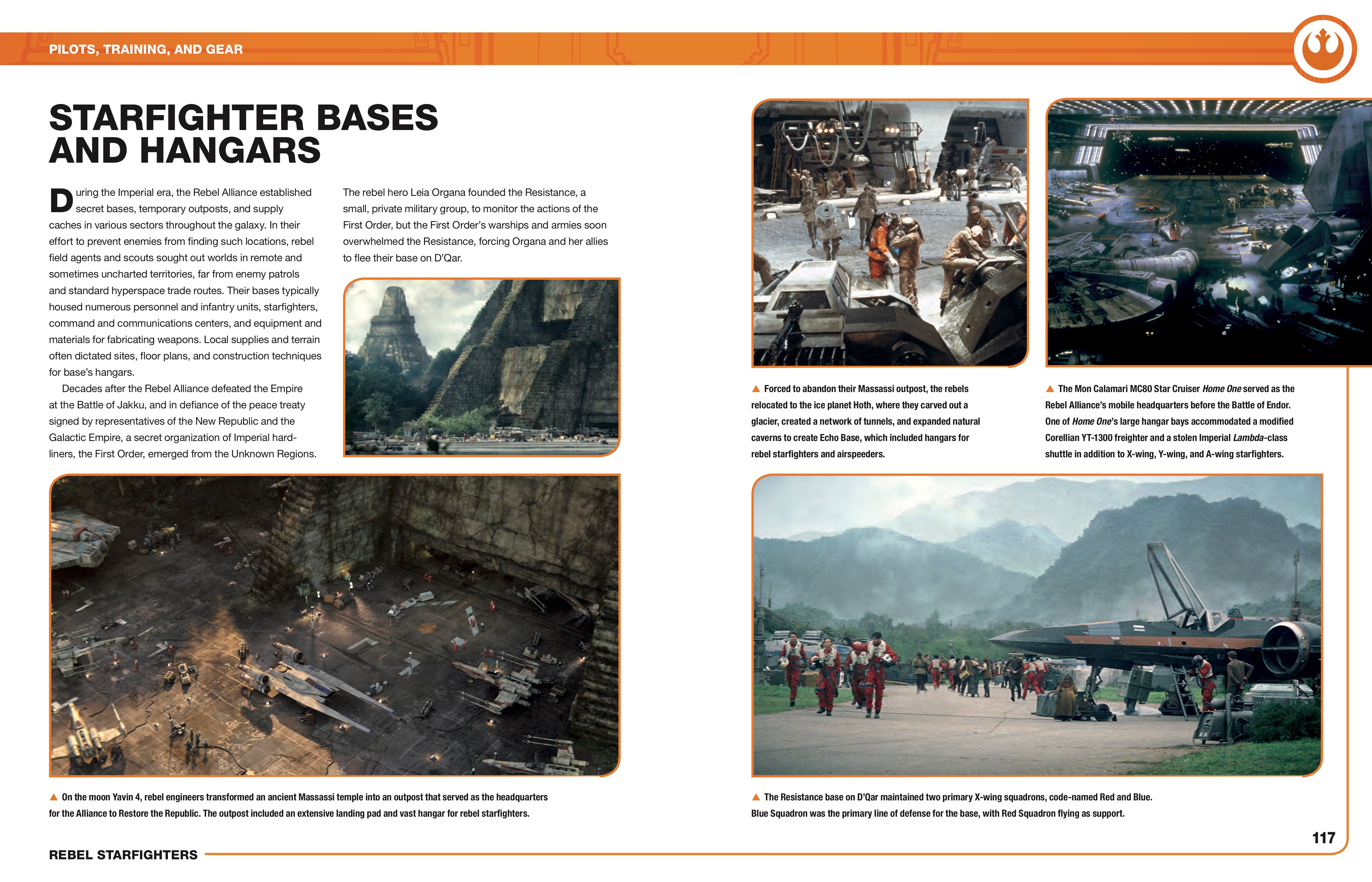 There are also details about other elements of the Rebel Fleet. There is a whole section which details training, pilot gear, and maintenance crews – as well as the section about bases and the purpose they serve. One of the things I've enjoyed most about the connectivity of Star Wars stories is learning how organizations like the Empire or Rebel Alliance logistically get their ships across vast distances. The details in Rebel Starfighters fill in and expand upon what you might already know. The whole chapter on B-wings is fascinating, with the Rebels related story of their discovery and how the ships were based on the T-6 shuttle and V-19 Torrent from The Clone Wars. None of this knowledge is required, but it always helps my enjoyment of the films and stories.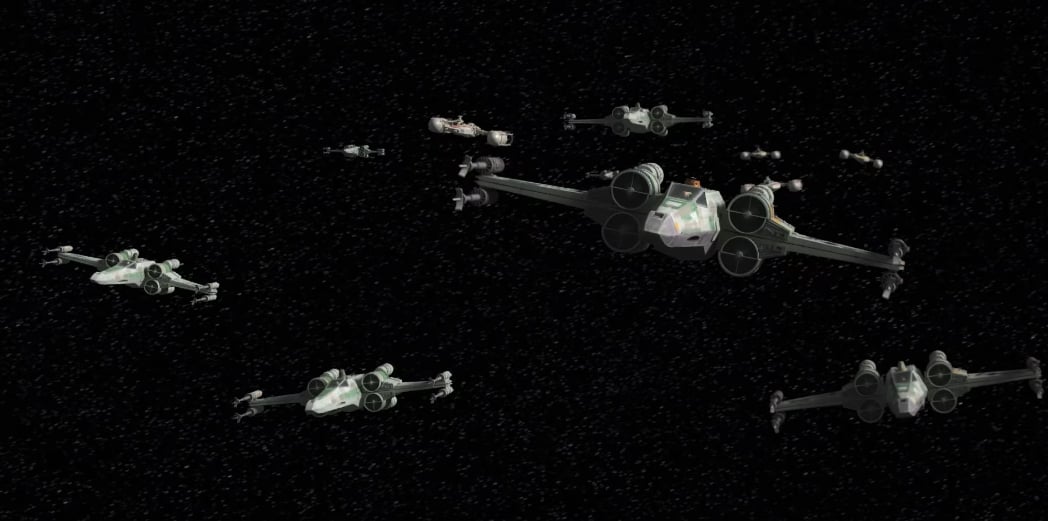 No one knows what future designs of ships in Star Wars looks like as we get new Disney+ shows, films, and comics. It will be interesting to see if the evolution in design continues and how much it resembles what is established. Having a resource like Rebel Starfighters and Haynes-quality schematics allows every fan the opportunity to get as deep into the details of this saga as they wish. I'm confident any fan who picks this up will not only learn a lot but they'll have a lot of fun turning the pages. This might be a great gift for a young Star Wars fan  interested in design, engineering, or art. Young or old, I think many fans would enjoy it.  At $24.99, I'd say it's reasonably priced for a hardback manual with so much content. I've no complaint with how it looks on my bookshelf and as someone who regularly reviews comics and novels filled with these ships it will be nice to have it within reach. This is another great contribution to the Star Wars saga from Insight Editions.
RATING: 7.5/10
Star Wars: Rebel Starfighters – Owners' Workshop Manual is now available from your local bookstore or online retailers. Special thank you to Insight Editions for the advanced copy used in this review.
Kyle Larson lives in Portland, Oregon. When he's not running trails, he's reading and writing.