Review – Star Wars: Galaxy's Edge: The Official Black Spire Outpost Cookbook from Insight Editions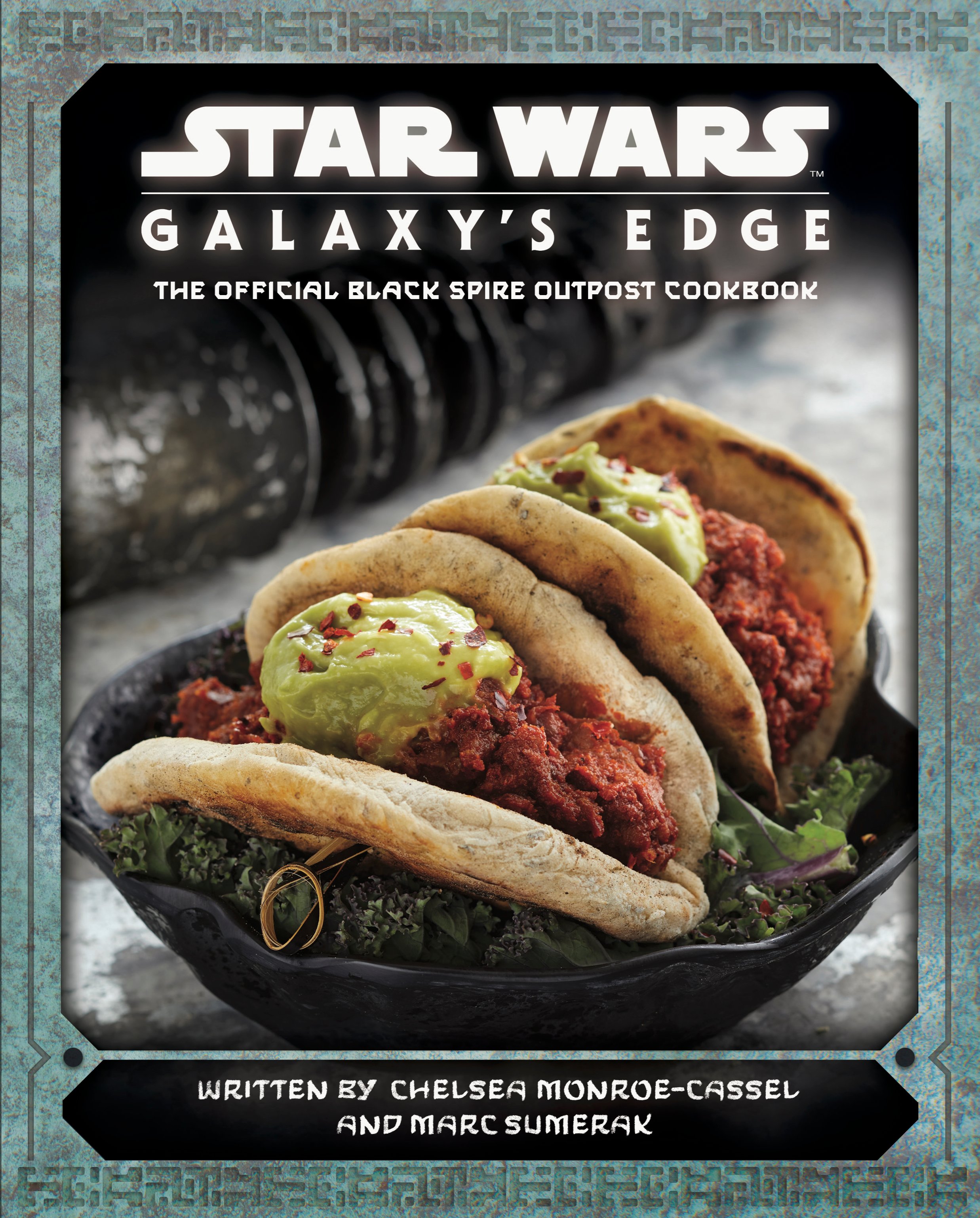 One of the biggest things setting Galaxy's Edge apart from other parts of the Disney Park experience is the complete immersion into the Star Wars universe – and food is not an exception. You won't find corn dogs and cotton candy at Galaxy's Edge. No, visitors are treated to an array of culinary experiences from across the galaxy, spanning different species and cultures. Thanks to Insight Editions, you don't need to venture all the way to a Disney Park to experience these – with Star Wars: Galaxy's Edge: The Official Black Spire Outpost Cookbook you can bring these recipes to life right at home to your own kitchen.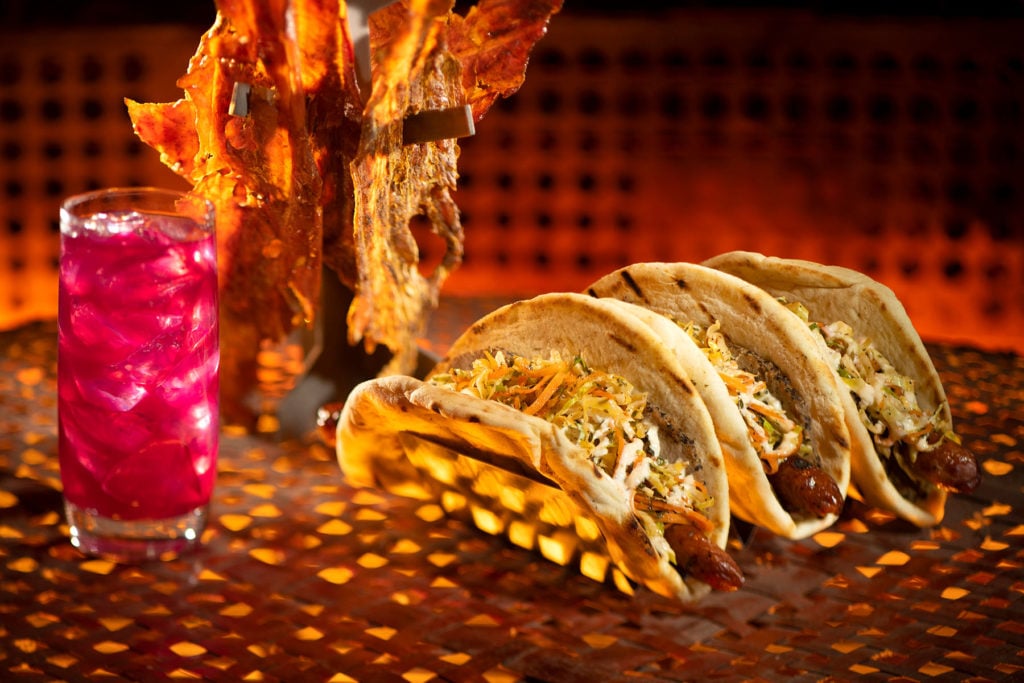 Fundamentally, this is a cookbook, but for Star Wars fans it's so much more. Authors Chelsea Monroe-Cassel and Marc Sumerak have not only put together an extensive list of diverse recipes, they've included the stories behind each dish. Galaxy's Edge: The Official Black Spire Outpost Cookbook opens with a introduction by a character named Strono "Cookie" Tuggs, who is responsible for compiling these recipes. Once the chef at Maz Kanata's Castle, Tuggs was displaced from the job he loved so much and wasn't sure what to do with his vast culinary knowledge. His skills come from a collection of ancient recipes which inspired Tuggs to scour the distant reaches of the galaxy in search of refining and improving upon recipes from different cultures. After the destruction of his kitchen on Takodana, Tuggs bought a food-freighter (the Star Wars equivalent of a food truck) and began traveling the Outer Rim, banking on the reputation he'd garnered while cooking for the many travelers who passed through Maz's Castle. Tugg's Grub, the label of food developed by its namesake chef, delivers meals to spaceports "from Bespin to Batuu".
Tugg notes how his Tugg's Grub operation is what allows Black Spire's eating establishments to offer a selection of delicacies from around the galaxy. Tugg can transport live ingredients so they are freshly delivered to Batuu. He also highlights what each eatery in Black Spire specializes in. Oga's Cantina is where you should go for exotic cocktails – like the Carbon Freeze or Bloody Rancor. The Milk Stand provides a menu of unique drinks, though tailored to a younger crowd not looking for a Batuu buzz. Kat Saka's Kettle, for more spicy snacks like Outpost Mix. And finally, Ronto's Roasters, known for their entrees of various meat and vegetable ingredients. The chef-turned-food purveyor holds all of these establishments in high regard. Once we've been introduced to the food scene in a galaxy far, far away, Tuggs gets into the recipes.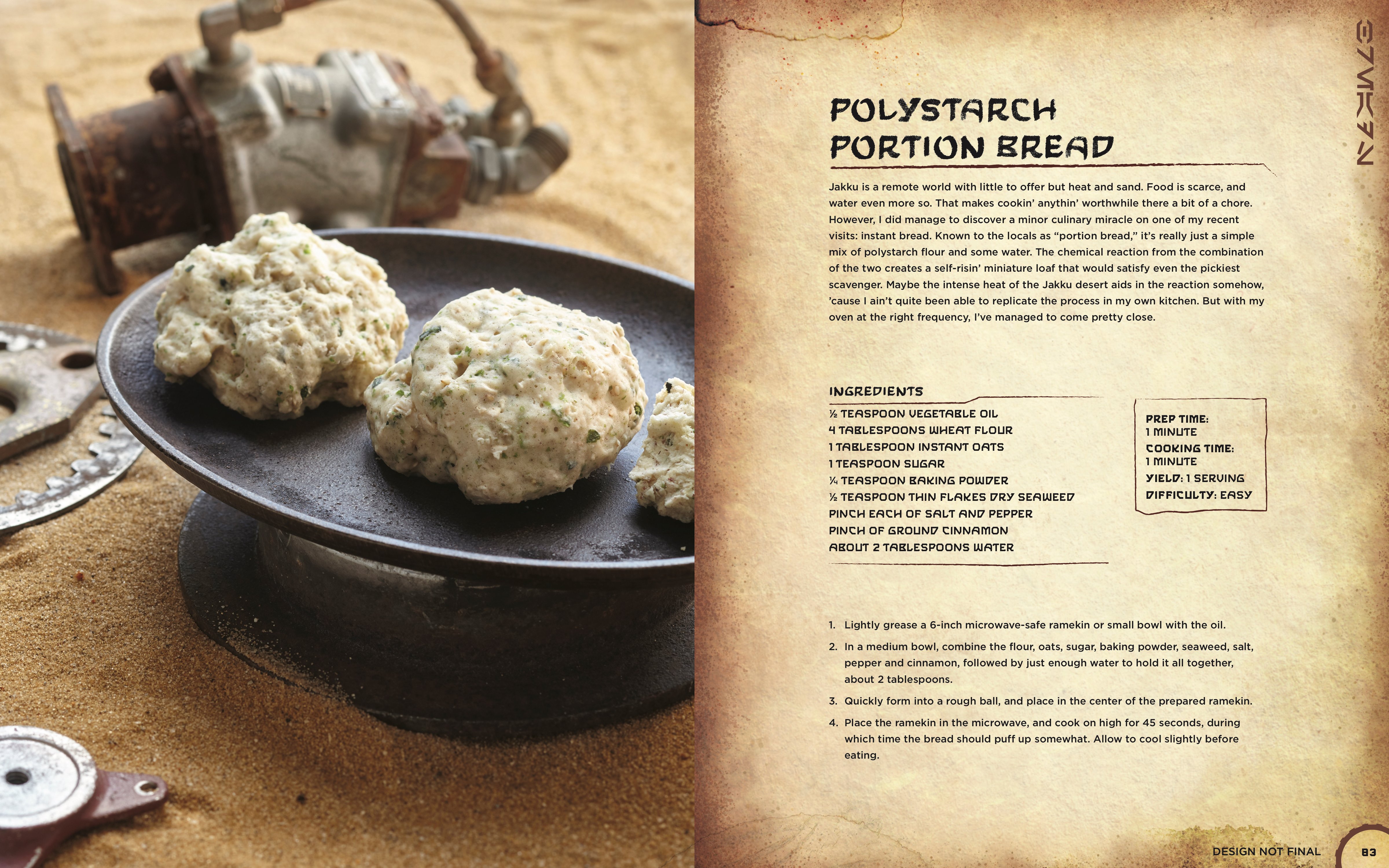 The cookbook's recipe index begins with constructing spices, condiments, and sauces you may need for some of these recipes, with names like Gurreck Gravy (used by Ewoks) and Chadian Dressing (a take on bleu cheese, enhanced with blue food coloring). Then it jumps to sides, starters like Mon Cala Sardine Fritters (essentially fish sticks) and Mashed Chokeroot (very decadent mashed potatoes and root vegetables). Soups and stews, like the Rootleaf Stew we see Yoda making for Luke on Dagobah. In breads, you can make the Polystarch Portion Bread we see Rey eat on Jakku (recipe pictured above, courtesy of Insight Editions). Main courses include Braised Shaak Roast (which is essentially pot roast beef, derived from the sharak of Naboo we saw Anakin riding in Attack of the Clones) and Parwan Nutricakes (chickpea fritters, a vegetarian option served to bounty hunters who need non-perishable entrees for deep space travel). There is a wealth of Star Wars knowledge in these recipes and it's one of the best parts of this book. I loved flipping through and reading each story. The recipes are also very accessible for most – with difficulty, prep time, and cooking/baking time. No recipes seemed too daunting, considering you have a kitchen equipped with the basic tools and spices. I made the Rootleaf Stew and only had to venture out to buy the root vegetables and vegetable stock. Just because a lot of the names of the recipes sound complicated doesn't mean the recipes aren't based on simple, delicious ingredients.
For those interested in the sweeter side of the galaxy, there's an extensive list of desserts and cocktails. Bespin Cloud Drops (meringue bites) and Mandalorian Uj Cake (a date-based cake pictured above) were two standouts to me, mostly because they seemed very "galaxy far, far away" and showcase the cultures of their namesake. For cocktails, Port In A Storm (a rum based cocktail, which first appeared in Claudia Gray's Bloodline) and Sunrise Caf (a non-alcoholic, spiced coffee drink served regularly on Batuu). These sweets and cocktails will definitely serve as fine conclusions to any Star Wars themed meal one could prepare from the recipes in this book.
I imagine Galaxy's Edge will continue to expand over the next few years, so I'd look at this cookbook as a first edition. This is a great place to start. Chelsea Monroe-Cassel and Marc Sumerak did a great job compiling these and making me feel like each dish had significance. For those concerned with dietary restrictions (personal note, people like me), there's a great chart in the back to help guide what recipes work for you and which ones can be easily modified. Star Wars: Galaxy's Edge: The Official Black Spire Outpost Cookbook has everything you look for in a good cookbook, except it's Star Wars, and that's what makes it great! With the holidays just around the corner and The Rise of Skywalker arriving, there's no doubt many Star Wars fans would find this useful while preparing for rewatch parties, family dinners, and meals shared with friends. The Force is strong in the Star Wars culinary world!
RATING: 8/10
Star Wars: Galaxy's Edge: The Official Black Spire Outpost Cookbook is now available at your local bookstore and online retailers. Special thanks to Insight Editions for the copy used in this review.
Kyle Larson lives in Portland, Oregon. When he's not running trails, he's reading and writing.