Omaze Offers More Chances to Attend 'The Rise of Skywalker' Premiere and Dinner with Mark Hamill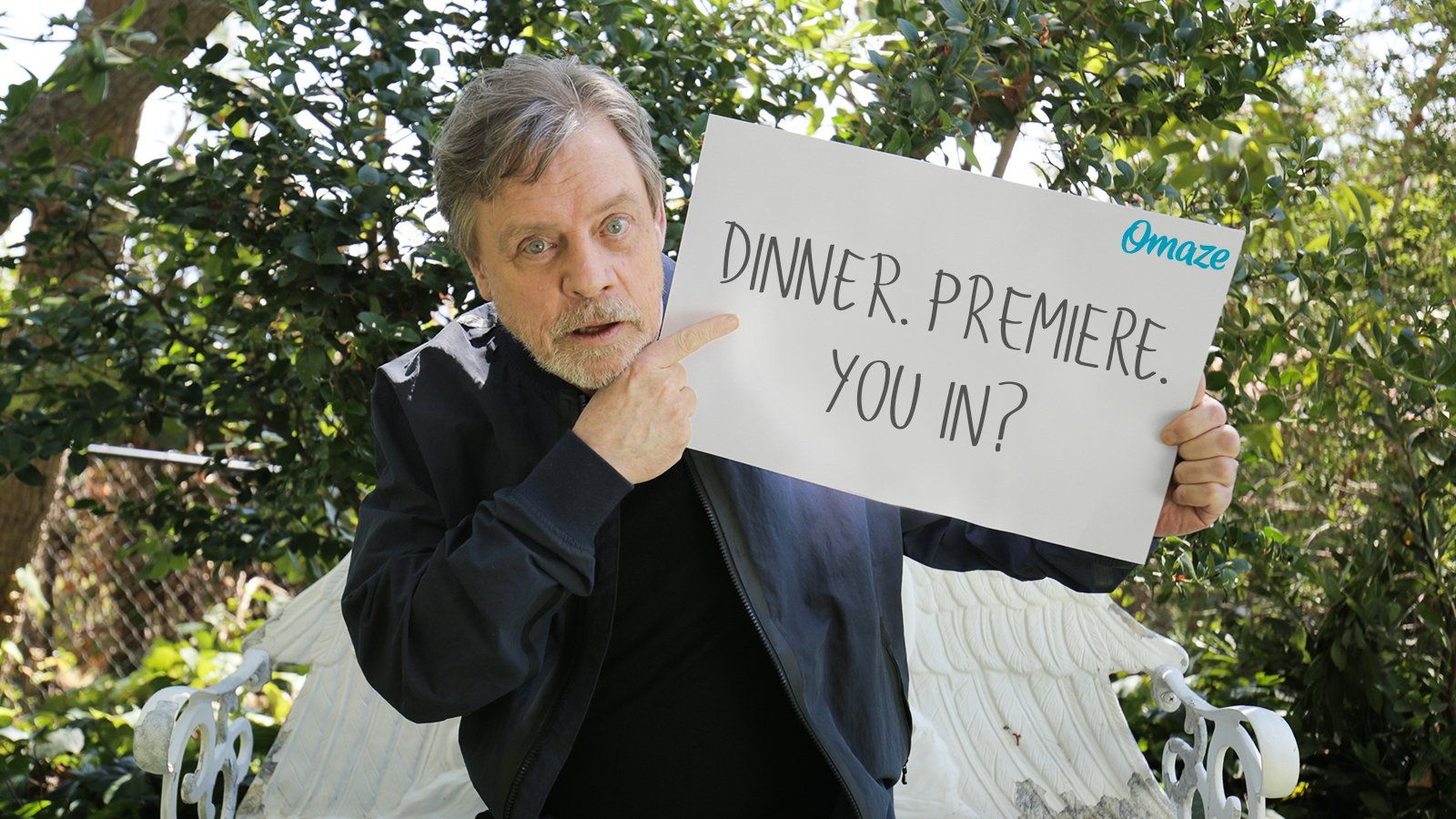 Omaze is at it again, announcing two more incredible The Rise of Skywalker experiences this week. Want to be Greg Grunberg's co-pilot to the LA Premiere or have dinner with Mark Hamill, all whilst supporting a good cause? Then read on.

Have you ever wondered what you'd ask Mark Hamill if you had chance to sit down and have a meal with him? Now you could do just that! Omaze is offering you the chance to fly out to LA, attend the red carpet premiere of The Rise of Skywalker, and have dinner with Luke Skywalker himself! As the Skywalker Saga ends, Mark will share tales of how it began, like with his original screen test;
"After 42 years, the Skywalker saga is coming to an end with Star Wars: The Rise of Skywalker. And who's going to be among the first ever to see it? YOU. (Plus the insanely lucky guest you bring along.) We'll fly you out to a galaxy far, far away (Los Angeles), where you'll score two tickets to the film's red carpet premiere. You'll experience the thrilling conclusion on the big screen, among the incredible cast and crew that brought it to life, and go home with bragging rights for days. But that's not all, because Luke Skywalker himself is also taking you out to dinner!" That's right, you'll meet up with Mark Hamill while you're in LA to enjoy an unforgettable meal featuring an assortment of behind-the-scenes stories that Wookieepedia doesn't even know about. Talk about a satisfying meal. Flight and hotel included."
By entering to win this experience you'll be supporting the USC McMorrow Neighborhood Academic Initiative (NAI), a pre-college program designed to prepare students from South and East Los Angeles for admission to college or university.
Perhaps you're looking to join the Resistance? If so then Omaze and Greg Grunberg have the experience for you. Snap Wexley is looking for a co-pilot for the premiere, and you could be it! Plus he'll even throw in a Star Wars: The Rise of Skywalker poster signed by director J.J. Abrams.
"Welcome to the Resistance – and by that we mean you're going to the Star Wars: The Rise of Skywalker premiere as Greg Grunberg's VIP guest! You and a friend will be flown out to Los Angeles (unfortunately, not in an X-Wing), be put up in a swanky hotel and meet Greg on the red carpet at the most anticipated movie event of our time. When you're done snapping pics and asking Greg all your burning questions about playing a badass pilot on the big screen, you'll head into the theater to see the Skywalker saga come to an end. Flights, hotel and a poster signed by director J.J. Abrams are all included."
Entries for this experience will support the Epilepsy Foundation, a national nonprofit with more than 50 local organizations throughout the United States.
You can enter the Mark Hamill experience here and the Greg Grunberg experience here. And don't forget, the Daisy Ridley and Adam Driver experiences are both still open as well. Entries for all experiences are open until December 1st at 23:59 PT. Omaze experiences are open to everyone around the world with the exception of Belgium, Cuba, Iran, Iraq, Italy, North Korea, Singapore, Sudan, Syria, and Thailand. Flights are included as part of the experience but you must have a valid passport and be available to travel to LA for the premiere. Winners will be announced on or around December 13th. The date of the LA Premiere has not yet been announced.
Good luck everyone, and may the Force be with you.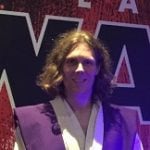 Chris is a lifelong fan of Star Wars, Disney, and super heroes who can't quite believe this golden age of movies and TV we're living in. Having written blogs dedicated to Disney's Aladdin musical and Star Wars Celebration, Chris is excited to be part of the SWNN and MNN teams.