Obi-Wan Kenobi Writer Talks About the Series Which Is Planned to Start Filming in July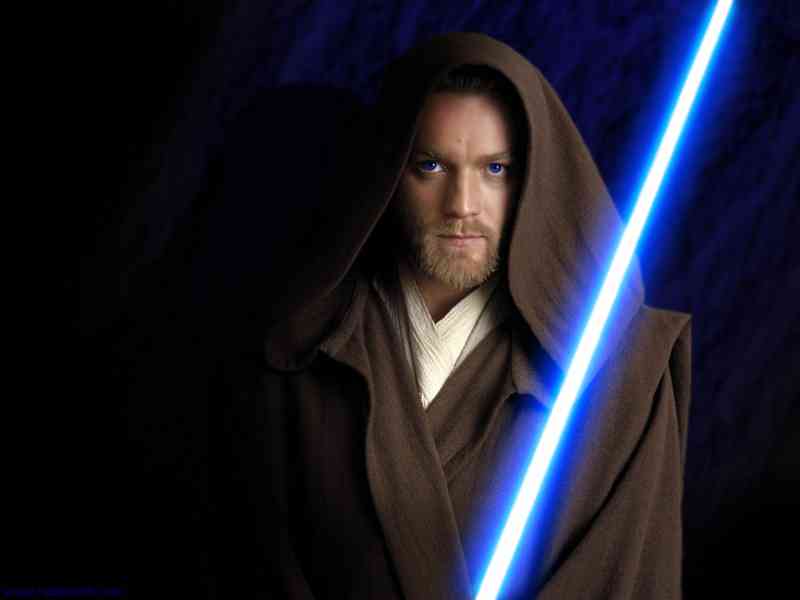 The writer of the Obi-Wan Kenobi Disney Plus series, Hossein Amini, was interviewed recently by Discussing Film. In the interview, Amini talks about the upcoming production, how he got involved, and his approach to the story which takes place eleven years before the events of A New Hope. We connect the dots of his statements with what we had learned about the project when we broke the news of its existence earlier this year. It all makes a lot of sense. Check it out.
The interview was conducted by Michael Slavin, who did a great job trying to dig out as much detail and information out of the writer as he could, which is no easy task when it comes to Star Wars projects. We pulled and extracted the quotes from the interview that don't retread oft-repeated beats we've already heard about the project.
Amini said the plan is to start shooting in July, so what can he tell us at this point?
"It spans the period between episodes III and IV…it's a period where there is a lot of change in the galaxy and a lot of hardship. So, for Obi Wan's character, he has a lot to adjust to given the loss of his close friends and the order that he believed in."
How did he tackle one of the most iconic Star Wars characters during the most difficult time of their life?
For a writer that is a difficult journey to explore because there is so much conflict in terms of internal and external and that's what you're always looking for in a story. When things are going great it's difficult to wrangle a story out of that because there is nothing to struggle against in both the interior and exterior sense. So, I've always been drawn to situations that revolve around some kind of crisis."
Why is this story better suited for a six-episode series versus a theatrical film?
"The situation is so complex both for him personally and in a way, the state of the galaxy, you sort of need time to explore it and to be honest there are loads of other stories within that period as well, it's quite a few years. There is so much going on between episode III and IV that hasn't been explored. The idea of being able to go into a character journey plus the politics and plus all the vastness of the Empire and what's going on is exciting just because it feels like a proper period of history and sometimes that is hard to do in two hours."
That quote can be spun as though he is divulging the series will span the course of a few years, but we are not ready to make that assumption. It is interesting to hear they will be touching on the status of the Empire's growth during this time and the impact it has on the galaxy, and not just zoomed in on Obi-Wan himself.
So how did Amini get involved with the project?
"I was initially contacted by the original director for the film version, Stephen Daldry, and chatted with him and loved him as a director and then with Lucasfilm, it was more of a conversation than a pitch, I am incredibly gracious about it. They didn't make it feel like an audition."
From what I was told when I broke the news about the series in February, they took the original script for the movie and re-worked it into a six-episode series. So the core of the story is likely the same, I imagine the original writer(s) will still be credited, and that they brought Amini in to help re-work it and add elements to make it work as a six-hour limited series.
Has Amini always wanted to explore writing about a character like Obi-Wan?
"I loved Star Wars because I've always been interested in different religions, like the whole notion of the samurai I've always loved, there are so many aspects of Star Wars that particularly appealed to me when I was a kid and it's been actually really exciting being able to look at all the animated series and read many of the books it's a whole world and galaxy that I've loved diving into."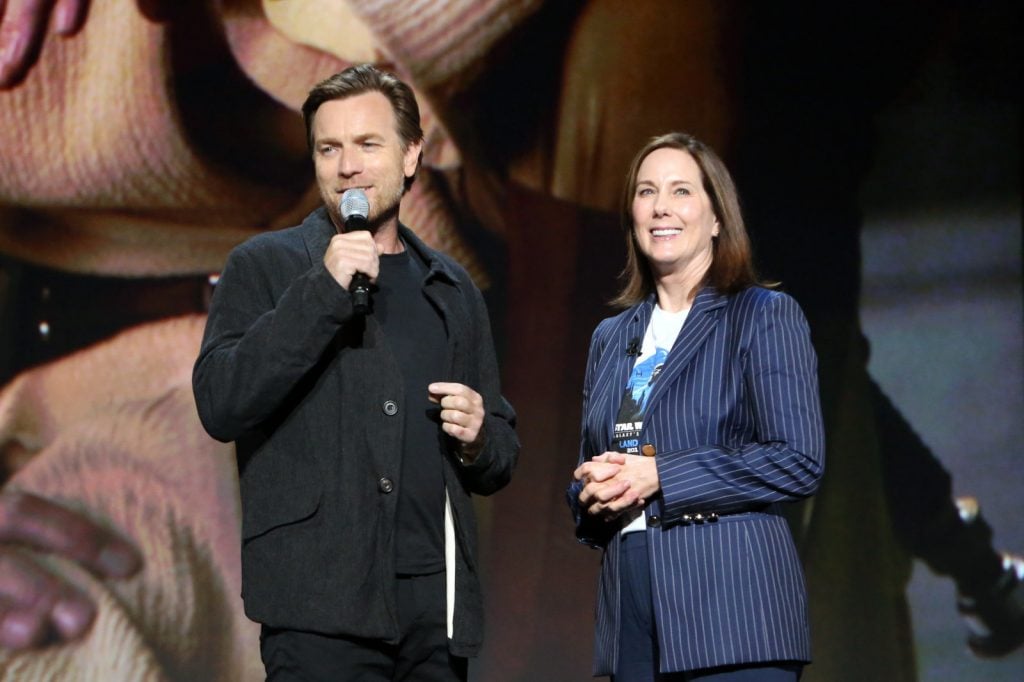 Ewan McGregor has had to lie about his involvement for four years, so how long has Amini been attached?
"It's probably coming up to almost two years now. I mean obviously, it's been on and off but yeah."
Coming up on two years sounds like he was brought in right after they decided to scrap the idea as a theatrical film and shift it to a series. This decision was made after Solo's box office struggles (due to Disney's admitted horrible marketing and scheduling tactics), which pins it at early June, 2018. As I mention earlier, Amini was likely brought in to help retool the script and shape the foundation of what they had into segmented episodes. Always along for the ride is the Lucasfilm Story Group, the keepers of canon connectivity. Amini talks about his experience working with that team.
"They're fantastic and absolutely devoted fans but they also know so much so that's obviously wonderful and inspirational safety net to have. They are incredibly helpful to the process."
Deborah Chow, who has directed an episode of The Mandalorian, will be directing the entire series. Amini admits he hasn't seen The Mandalorian yet, so he didn't use any influence in her Star Wars directing style when it came to working on the story. Those production timelines simply didn't cross paths.
"I haven't seen any of (The Mandalorian) except for the trailer. I've only seen as much as you have. I'm really excited to see it, but it hasn't really affected what I've been doing particularly. I am a big fan of Rogue One, so the trailer for The Mandalorian looks fantastic."
The Obi-Wan Kenobi series will film next summer, and will likely appear on the Disney Plus streaming service at some point in 2021.
John Hoey is the Lead Editor and Senior Writer for Star Wars News Net and the host of The Resistance Broadcast podcast
"For my ally is the Force, and a powerful ally it is."