New 'The Rise of Skywalker' TV Spot Features Leia, Kylo and the Knights of Ren, and an Array of Old Familiar Ships
Another TV spot for The Rise of Skywalker has arrived, with a few new shots including Kylo and the Knights of Ren marching down a hallway, quick shots of ships and familiar faces, and the standout shot, Leia holding the Skywalker lightsaber.
And here are some cool screenshots from the TV spot.
The march of the knights:
Leia with the Skywalker lightsaber: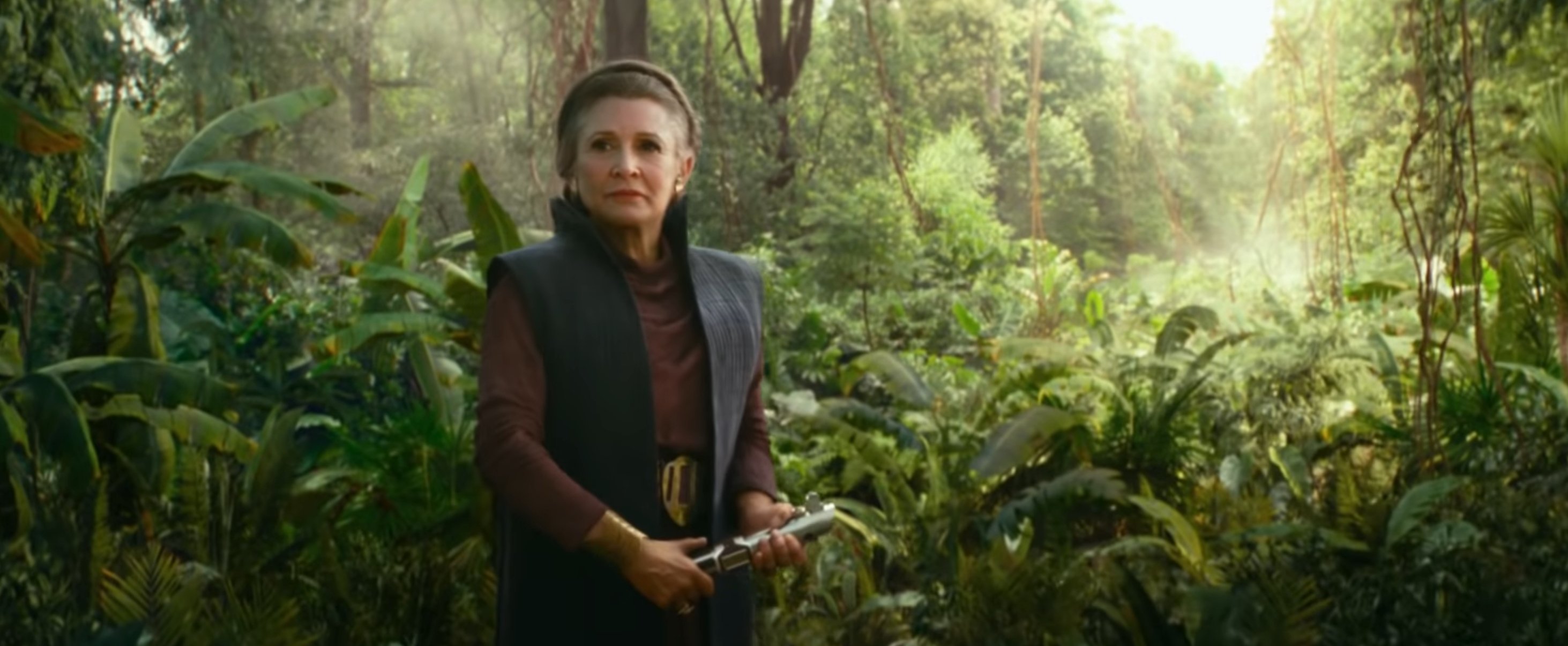 What are they looking at? The trailer was cut like it was Leia, but it's probably something else:
Previous spots showed us our heroes are going through a zone similar to what we've seen in Solo, and it seems this is another place where the Falcon will make a hyperspace jump: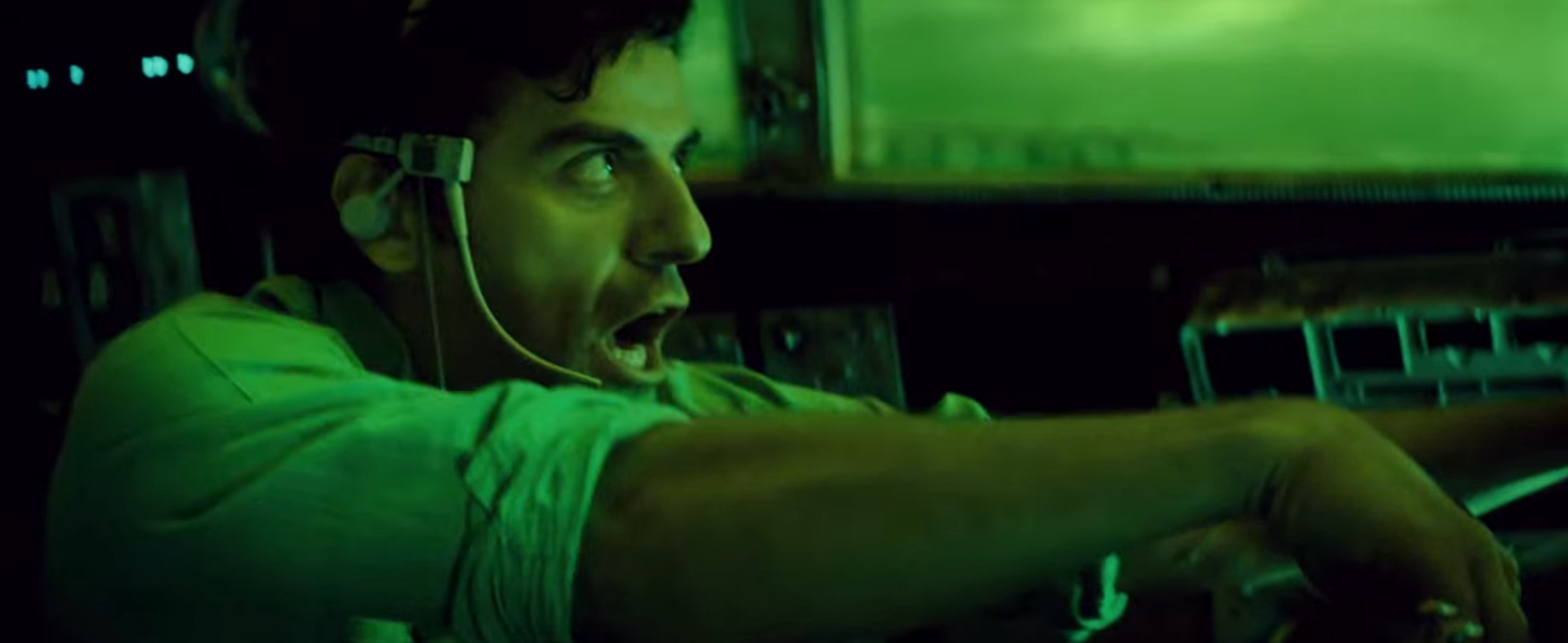 One perfect frame! An A-Wing, Y-Wing, X-Wing, B-Wing and a Tantive class ship in one shot:
The destruction of the helmet! Is Kylo really going to finish what Vader started?
Chewie looking good as always: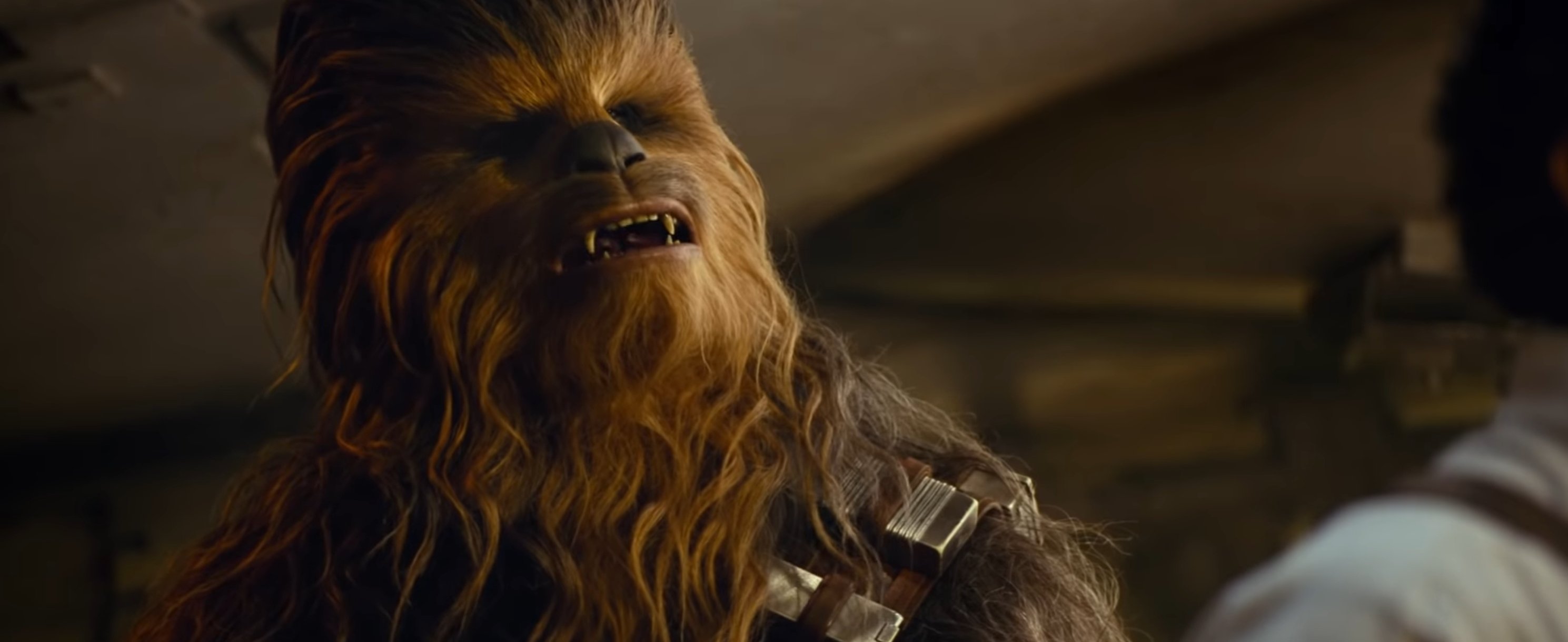 The new golden king!
A space battle in a lightning storm!
Who is faster? The courage of the little droid is really admirable.