New "Final Chapter" The Rise of Skywalker TV Spot featuring "Duel of the Fates"
The Rise of Skywalker marketing campaign seems to be point-five past light speed, as another TV spot debuted this morning via the official Star Wars Twitter account. This spot is special for many fans as it features John Williams "Duel of the Fates" that seems to be interwoven with other familiar motifs from the Star Wars saga. This may be the first taste of how Williams intends to bring familiar musical themes to the final film of the Skywalker Saga. We also get a new narration from Palpatine himself, cementing this as the final chapter of the saga.

The final chapter arrives. #StarWars: #TheRiseOfSkywalker is in theaters December 20. Get your tickets: https://t.co/EbJ0vDHKyt pic.twitter.com/fbq975tFs8

— Star Wars (@starwars) November 28, 2019
We've taken a few screenshots below of some of the new footage in this spot.
Here's a new shot of Rey, looking concerned at what appears to be the lightning environment which we've seen Palpatine appear in the most recent trailer and other spots.
A new shot of Babu Frik, with the same workshop we've seen him, Threepio, and the rest of our heroes in.
Kylo Ren in action, a new shot with his blade ignited and apparently headed into battle.
It's also revealed Kylo Ren is walking toward some sort of cave in the lightsaber-drag shot we've seen before. The faint glowing reminds me of the luminescent walls behind Dark Rey from the second trailer. Could Kylo Ren be on his way to face Dark Rey here? That cave and environment certainly look ominous and we know Palpatine is lurking somewhere.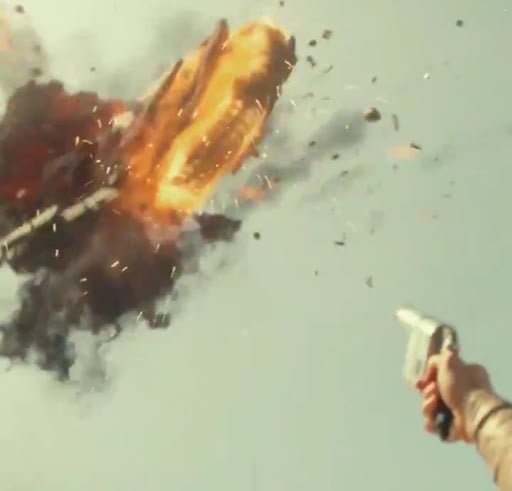 Rey, taking out one of the stormtrooper ATV's mid-air. Already, The Rise of Skywalker looks like it may be the most action-packed entry in the saga. And that's saying something. This chase scene, said to take place early on in the film, looks absolutely incredible.
A couple new shots of the Millennium Falcon and some TIE Fighters in the epic space battle against the Imperial Star Destroyers I would guess are fighting on behalf of old Sheev. The Falcon appears to be in a conduit, similar to the second Death Star, but most likely one of the Star Destroyers. There's also a shot of Poe crying out "No!" as we see an X-wing slam into the hull of a Star Destroyer. It's doubtful every hero is going to make it out of the battle alive, so I'm guessing this is a member of Black Squadron, who will surely be there fighting with the Resistance.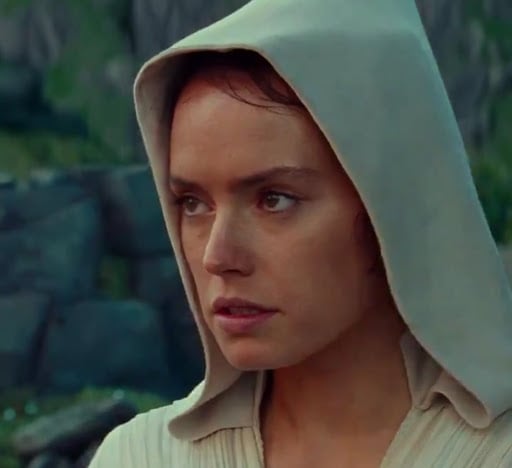 Rey, looking like a Jedi, hooded and standing in an environment which looks very familiar to Ahch-To. It's still anyone's guess to how much planet-jumping we'll see in The Rise of Skywalker. It's not totally out of the question Rey could return to Ahch-To, but what makes this even more puzzling is the flaming wreckage of Kylo's TIE Silencer she stands in front of. I don't suspect they'd show us this if Kylo Ren dies at some point in the film but this image certainly evokes Luke standing in front of Darth Vader's pyre in Return of the Jedi. Perhaps Kylo followed her to Ahch-To, but how his ship came to be in this state leaves a huge question mark.
No doubt many families will be sitting down in front of the television today, and this spot hits home the finality of The Rise of Skywalker. A forty-year saga coming to an end, fans from all generations of fans will no doubt feel the nostalgia in William's masterful score and Ian McDiarmid's vocal performance as Emperor Palpatine. I can't imagine any fan not getting the chills when they heard Palpatine say "This will be the final word in the story of Skywalker…" Get excited, friends, we are almost there!
The Rise of Skywalker opens December 20th. Tickets are available now!
SOURCE: Official Star Wars Twitter