Jon Favreau and Carl Weathers Comment on the Surprise Ending of 'The Mandalorian' Chapter 1
Article contains spoilers for Chapter 1 of The Mandalorian
Rumors of The Mandalorian involving a baby bounty have been swirling around for a while, but the exact form that twist took when the show premiered earlier this week was a huge surprise to many. As the episode started, the rumors began to sound untrue once you heard the age of the titular character's key mission, but Favreau and Filoni had a bigger trick up their sleeve.
***SPOILERS AHEAD***
The reveal at the end of the first episode showed that adorable green alien resembling everyone's favorite swamp dwelling Jedi Master. At the world premiere of The Mandalorian, showrunner Jon Favreau spoke on the purpose of the surprise.
From Collider:
"I wanted to surprise people, and I wanted to—well there are bigger arcs that go through the whole season and the whole throw of the show. So as fun as it is to reveal new characters and surprise them, it also fits into a larger narrative about what's going on in the galaxy after the revolution, and this is an important character."
Separate from the baby's function in the story itself, Favreau also reflected on the achievement of creating the rare surprise in an age of spoilers.
"What I'm most proud of is that we surprised people. You know how hard that is to do that nowadays? And what type of commitment it took from everybody who was on set and from the studio to hide all the clues that people, especially Star Wars fans, normally tap into? Looking into toy catalogues, looking into marketing materials, looking into style guides, photography, and the fact that that secret was kept is incredible. It is exciting. It's fun, because people are so happy when they're surprised. They're not used to being surprised now—not in a good way (laughs)."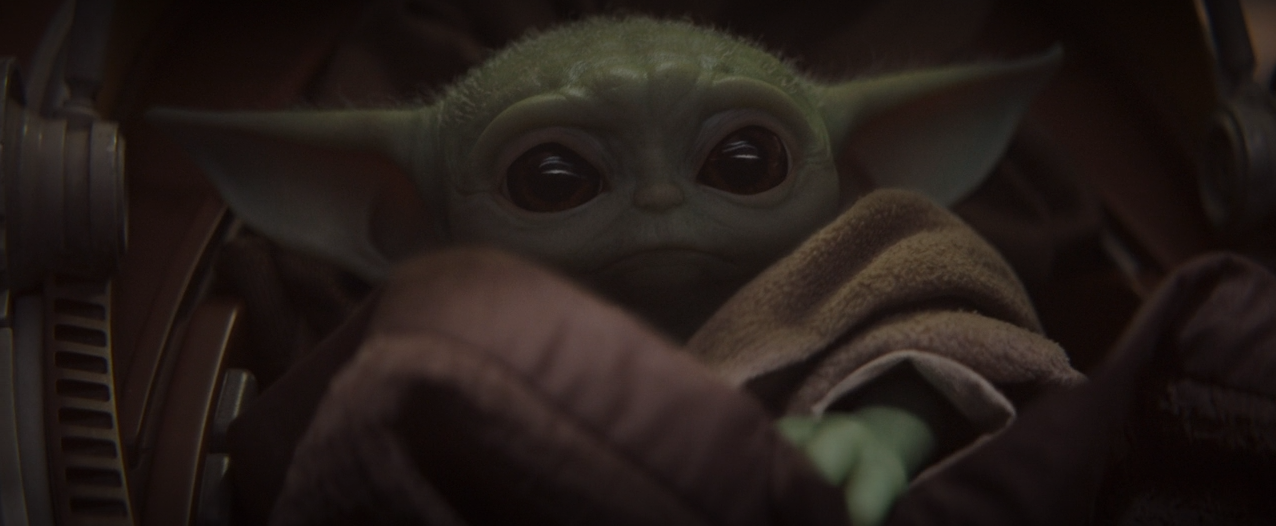 Baby Yoda, as most are calling him, would hardly be called a baby by human standards and isn't even necessarily Yoda, but it is all we have to go on at this point. Some theories point to him being a Kaminoan Clone or possibly offspring of Yoda himself. More will likely be revealed as the season progresses, but Carl Weathers added some interesting insight to the discussion by describing the child in terms one might not expect associated with an infant.
From Reuters:
"You have to see the shows to figure out who this baby Yoda really is, and what he is all about, or even if he is really a baby Yoda. He has his own name, and he is very interesting and very knowledgeable and very cute. I never use that word, but he is a cute little guy."
Chapter 2 of The Mandalorian was released this morning so please check out our review, and stay tuned for The Mando Fan Show on our SWNN YouTube channel later tonight! We will have written reviews, news breakdowns, and videos covering each episode of The Mandalorian, so keep checking in!