Billie Lourd Reflects On Carrie Fisher, Princess Leia, And Her Star Wars Journey With A Touching Essay In Time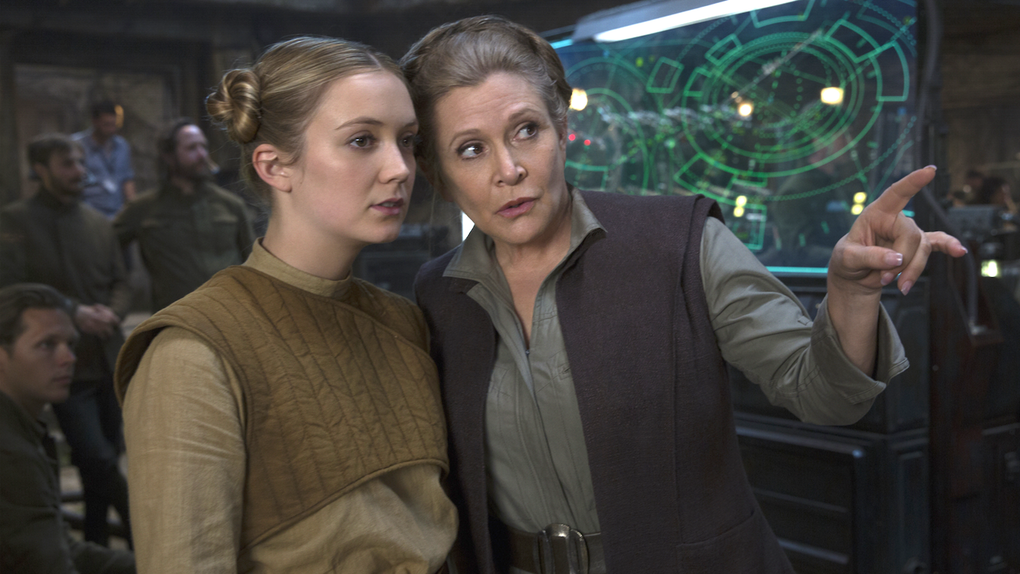 It's been nearly three years since Carrie Fisher passed away and there's not a day gone by where her indelible presence in Star Wars isn't felt – though we all know, no one's ever really gone and our princess is no exception. Fisher's daughter, actor Billie Lourd (who will reprise her role as Lieutenant Kaydel Ko Connix in The Rise of Skywalker) penned a beautiful essay featured today in Time. Lourd pays tribute to her late mother and how she grew to love the iconic character who loomed over their lives.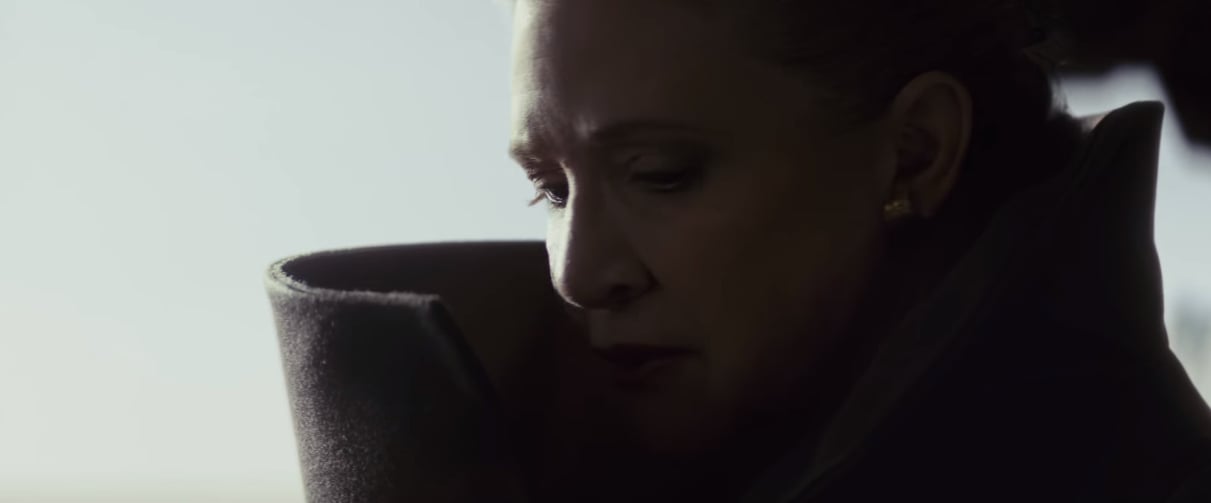 Children who grow up in the show business have a unique perspective. Billie Lourd comes from a family with significant pedigree in the entertainment industry, her mother being Carrie Fisher and her grandmother Debbie Reynolds. Lourd describes growing up as the child of an actor known as one of the most iconic characters in film history and how that wasn't always easy. She never watched a Star Wars film until later in her childhood and didn't come to love the character until she was a teenager.
Billie Lourd, from her essay in Time, describes the first time she realized how much an affect her mother's performance had on so many:
Later that year, I went to Comic-Con with my mom. It was the first time I realized how widespread and deep people's love for Leia was, even after so many years. It was surreal: people of all ages from all over the world were dressed up like my mom, the lady who sang me to sleep at night and held me when I was scared. Watching the amount of joy it brought to people when she hugged them or threw glitter in their faces was incredible to witness. People waited in line for hours just to meet her. People had tattoos of her. People named their children after her. People had stories of how Leia saved their lives. It was a side of my mom I had never seen before. And it was magical.
Lourd describes both her parents were determined to keep her out of the film industry, but Lourd's interest in acting grew and eventually Fisher helped land her the role of Connix in The Force Awakens. She describes what it was like to work on a production as big as The Force Awakens so early in her career and how her mom constantly watched over her and reassured her. Billie emphasizes how much it meant to her when Carrie commended her natural talent for acting and ease on a big set like Star Wars. 
Reflecting on Carrie's passing, Lourd describes the incredible responsibility not just to help carry on the legacy of Carrie Fisher, but that of Princess Leia, as well. To Lourd (and many), Carrie Fisher and Leia Organa are one in the same, so when it came time to discuss what role Leia would play in The Rise of Skywalker, she sat down with director JJ Abrams to hear his ideas.
Lourd, on her conversation with JJ Abrams after Carrie's death:
About a year later, J.J. called me into his office to talk about the plans for Leia. We both agreed she was too important to be written off in the classic Star Wars introductory scroll. This last movie was supposed to be Leia's movie, and we wanted it to remain that, as much as possible. What I hadn't known–and what J.J. told me that day–was that there was footage of my mom that they had collected over the years that hadn't made it into the movies, footage that J.J. told me would be enough to write an entire movie around. It was like she had left us a gift that would allow Leia's story to be completed. I was speechless. (Anyone who knows me knows that doesn't happen very often.)
I know there is a lot of speculation Leia's time will be limited in The Rise of Skywalker, but I'm not underestimating JJ here and think we are all in for a huge surprise this December.
Billie Lourd has not only inherited the acting talents of her mother – she's also a great writer, as this essay demonstrates. Make sure to head over to Time and read it for yourself, as what we touched on here is only a small portion of this touching, hilarious, and very honest piece of writing. There's no doubt Carrie Fisher and Princess Leia live on in Billie Lourd, as well as the rest of us. Always with us – no one's ever really gone.
SOURCE: Time
Kyle Larson lives in Portland, Oregon. When he's not running trails, he's reading and writing.