The Star Wars Show: Featuring 'The Rise of Skywalker' Trailer Reactions by Fans, Including Our Podcast The Resistance Broadcast!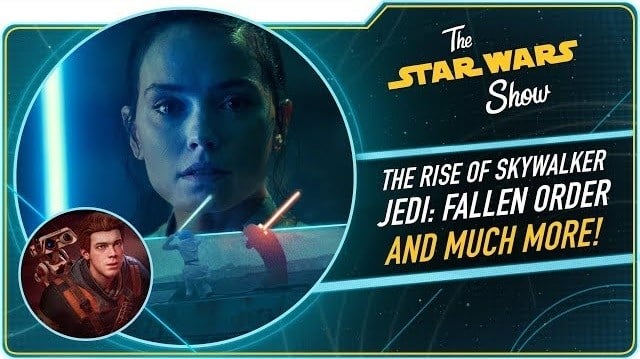 This week The Star Wars Show shares fan reactions to The Rise of Skywalker trailer, including our podcast The Resistance Broadcast! Andi and Anthony also get into updates on Star Tours, how you can potentially design a future droid in Star Wars, and a Jedi: Fallen Order preview!
Thank you to the team at The Star Wars Show for including us in this incredible montage of fans!
The Star Wars Show is hosted by Andi Gutierrez and Anthony Carboni, and posts weekly on Wednesdays on the Star Wars YouTube Channel.
John Hoey is the Lead Editor and Senior Writer for Star Wars News Net and the host of The Resistance Broadcast podcast
"For my ally is the Force, and a powerful ally it is."