'Star Wars: The Rise of Skywalker' European Premiere to Take Place in London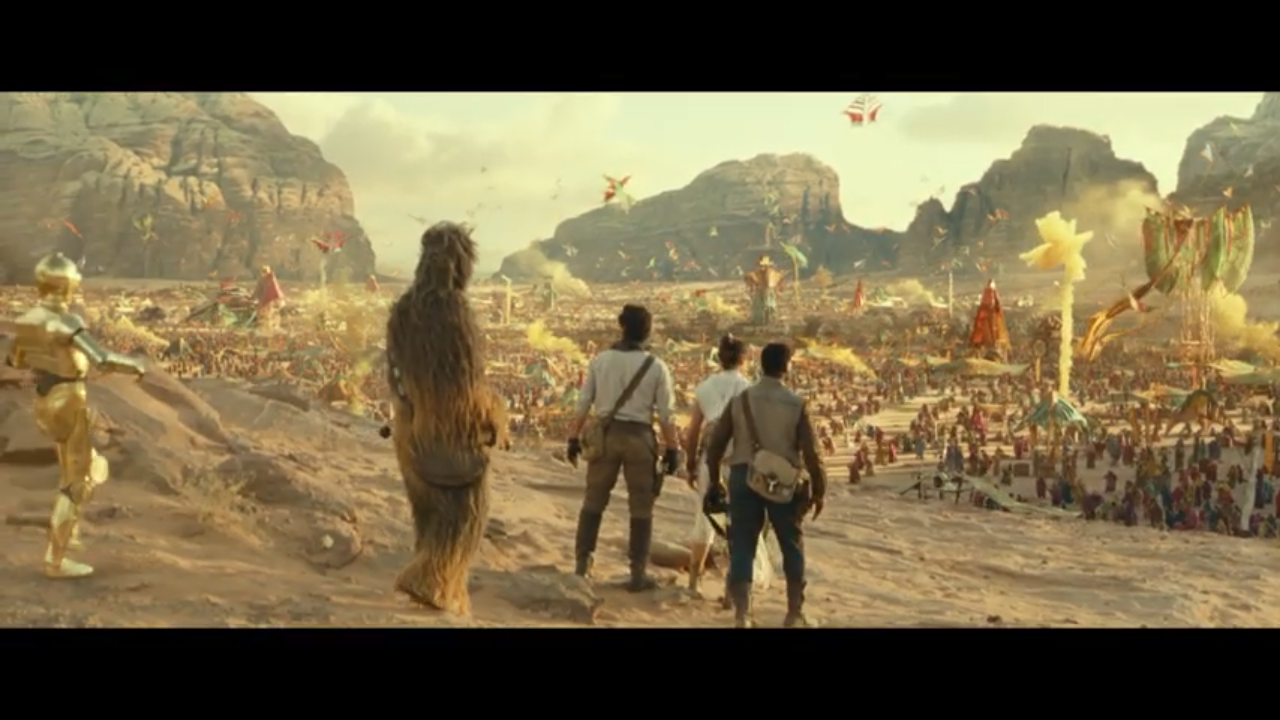 The European Premiere for Star Wars: The Rise of Skywaker has been confirmed as taking place in London, and looks set to be on Wednesday, December 18th, though the date has not yet been confirmed.
The confirmation comes as UK cinema chain Cineworld announced a competition for one lucky fan to win two tickets to the exclusive event, set to take place at Cineworld's Leicester Square theater. I have to admit, I love the choice of cinema for the occasion. It feels like the Sequel Trilogy is coming home since this is where The Force Awakens received it's European Premiere four years ago. The competition website currently states "Book to see any screening of Star Wars: The Rise of Skywalker, including the Triple Bills on the 18th Dec, at Cineworld between 00.01am on 22nd October 2019 and 23.59pm on 5th December 2019 for your chance to win a trip for two to the European Premiere at Cineworld Leicester Square."
But earlier this morning it also gave the date of the premiere – Wednesday, December 18th – as you can see in the screenshot below.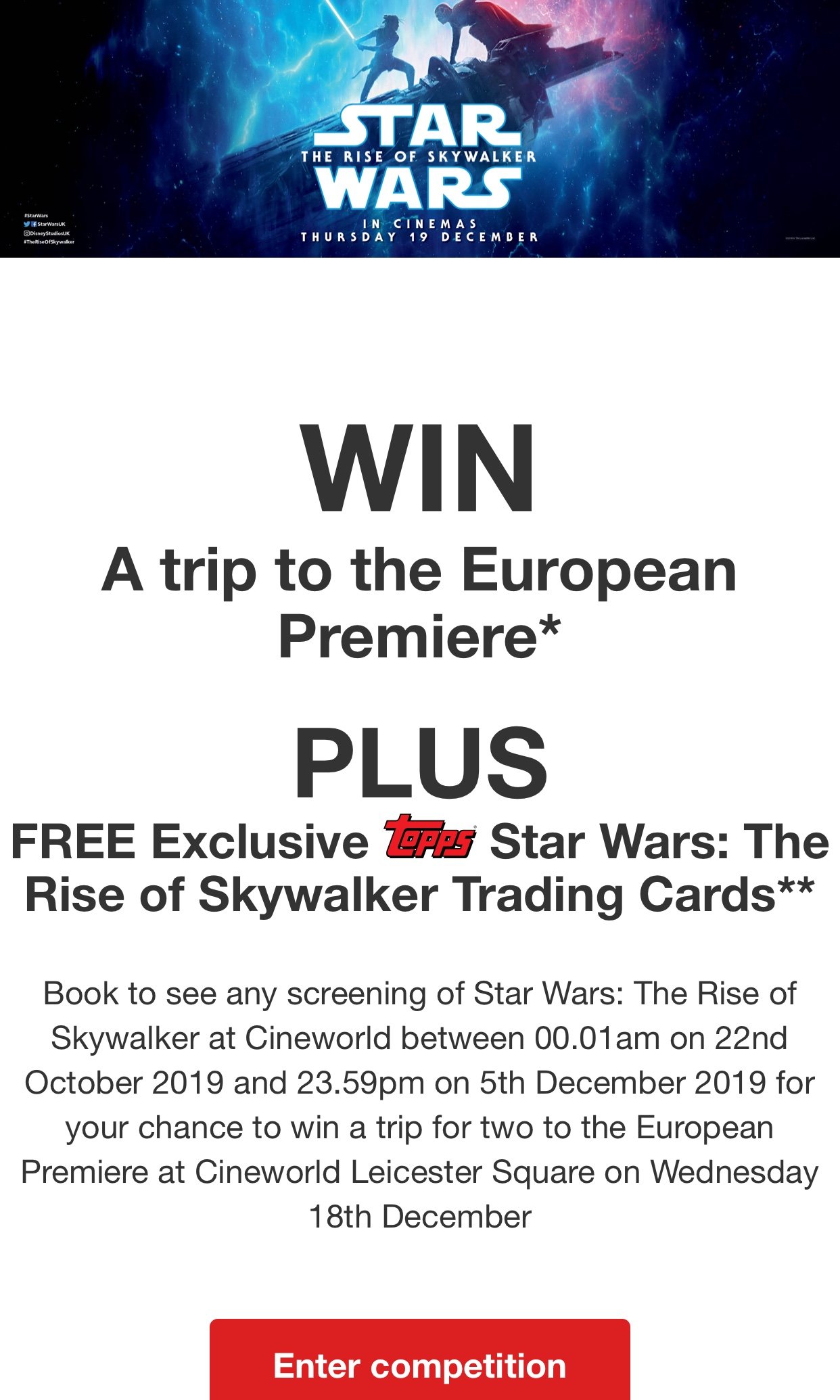 It's currently unknown whether Cineworld updated the competition page because the date is not yet confirmed, or simply because they were not yet supposed to reveal that information.
My gut feeling is that the date is correct. It would certainly explain why Cineworld isn't offering the Sequel Trilogy Triple Bill in its flagship London cinema. And it matches The Force Awakens London Premiere, which also took place at Cineworld Leicester Square just hours before it's midnight release. Honestly, I hope the date is correct as I have tickets to see the film there at midnight, and it would be amazing to watch the cast walking the red carpet just hours before seeing how the Skywalker Saga ends.
Thanks to the Facebook group Star Wars Celebration – The Brit List for the heads up.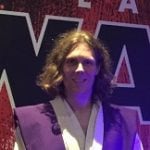 Chris is a lifelong fan of Star Wars, Disney, and super heroes who can't quite believe this golden age of movies and TV we're living in. Having written blogs dedicated to Disney's Aladdin musical and Star Wars Celebration, Chris is excited to be part of the SWNN and MNN teams.