Review – Get Ready For December With The Skywalker Saga by Delilah S. Dawson
We still have a couple of months to go until The Rise of Skywalker winds down a forty-year story that began with a hopeful youth, looking across the horizon, and wondering what might be await in the darkness behind two burning, bright suns. Though that's where the saga began for many of the earliest fans. Today, we know the Skywalker Saga didn't exactly come to us in chronological order. We arrived in the galaxy far, far away during the middle-act of a three-trilogy saga. As we await the final installment of the final trilogy, thus completing the saga, author Delilah S. Dawson has given us a retelling of each chapter comprising it, in a hearty, beautifully illustrated hardback collection of these stories, The Skywalker Saga.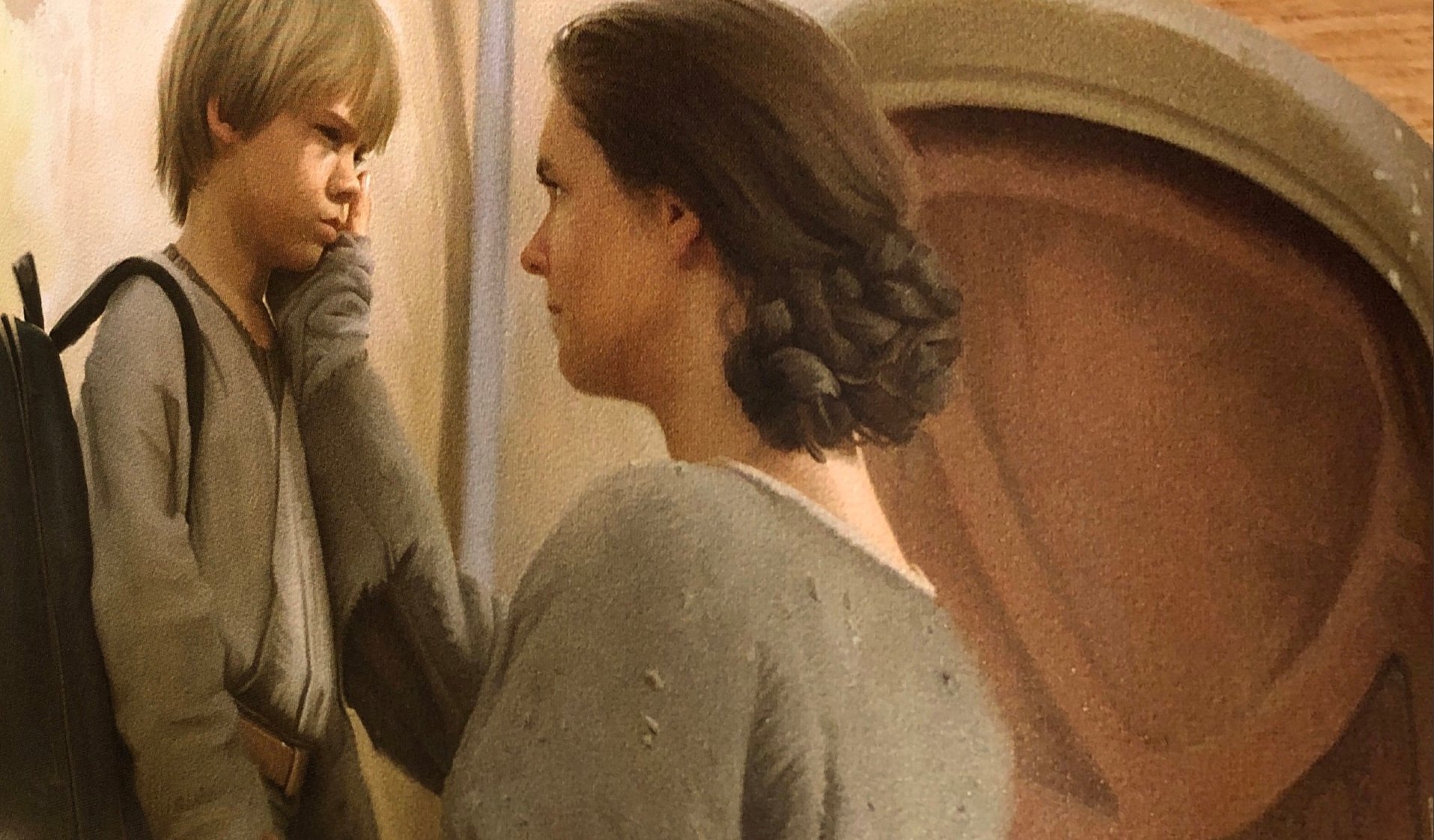 Each episode is presented as a chapter or short story, with a title and a redone opening crawl. What surprised me right away was how many scenes from each film are taken out and that each chapter begins well into each film, skipping over a lot of the openings. While some purists may get uncomfortable by this, I actually enjoyed it. It's clear this is intended to be a streamlined experience of the saga, focusing on the more Skywalker-centric moments in the films. For example, The Phantom Menace opens in Watto's junk shop when Padmé and Anakin first meet. The same beat for Attack of the Clones, it opens when Anakin and Padmé see each other for the first time in ten years. It's understandable why Dawson did this, because this isn't her novelization of the entire saga, it's more of a survey of notable events pertaining to the Skywalker family.
Delilah S. Dawson (Phasma, Black Spire) had quite a task in front of her when it came to retelling these beloved films. I can't imagine the pressure she must've felt but she certainly rose to the occasion. The writing here is very economical and straight-forward, almost as if she's letting you decide who the heroes and villains of these tales are. Though, I doubt her objectivity in their presentation will lead you to many different conclusions – at least as far as the first two trilogies are concerned. What made this book so unique for me is I felt swept up in the events along with these characters, rather than as a passive observer. I've seen these films so many times, but reading them from a more streamlined, Skywalker-tuned perspective let me focus in on the themes of these stories.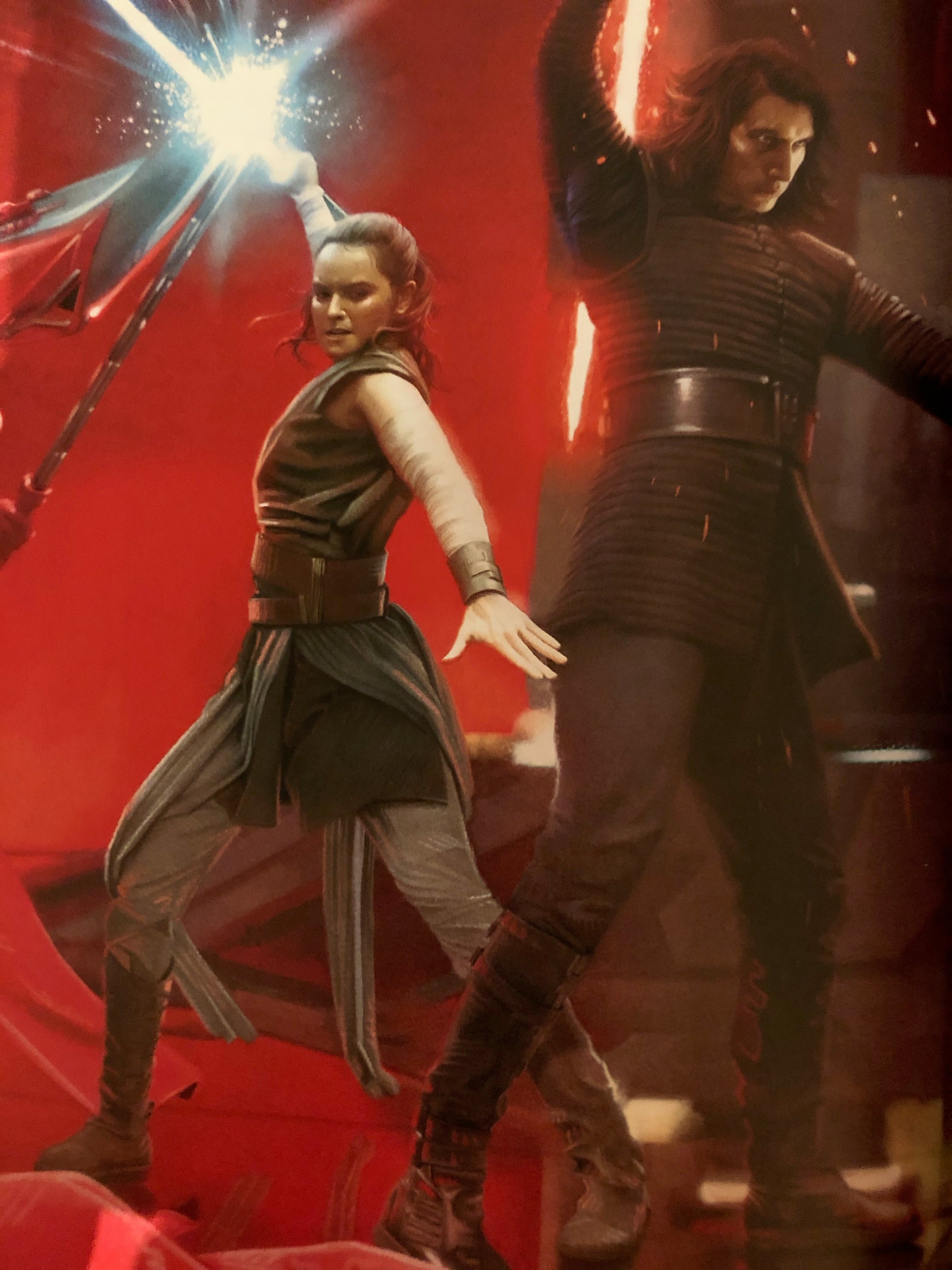 Accompanying Dawson's writing is some incredible art by Brian Rood. While photorealism has the potential to look stale or repetitive with images and faces so iconic, Rood's work here is astounding. The dynamic between his art and Dawson's writing really helps the reader stay immersed in the story. There's a piece on every page. Sometimes it's right from the film, other times it could be a familiar shot but from a different angle.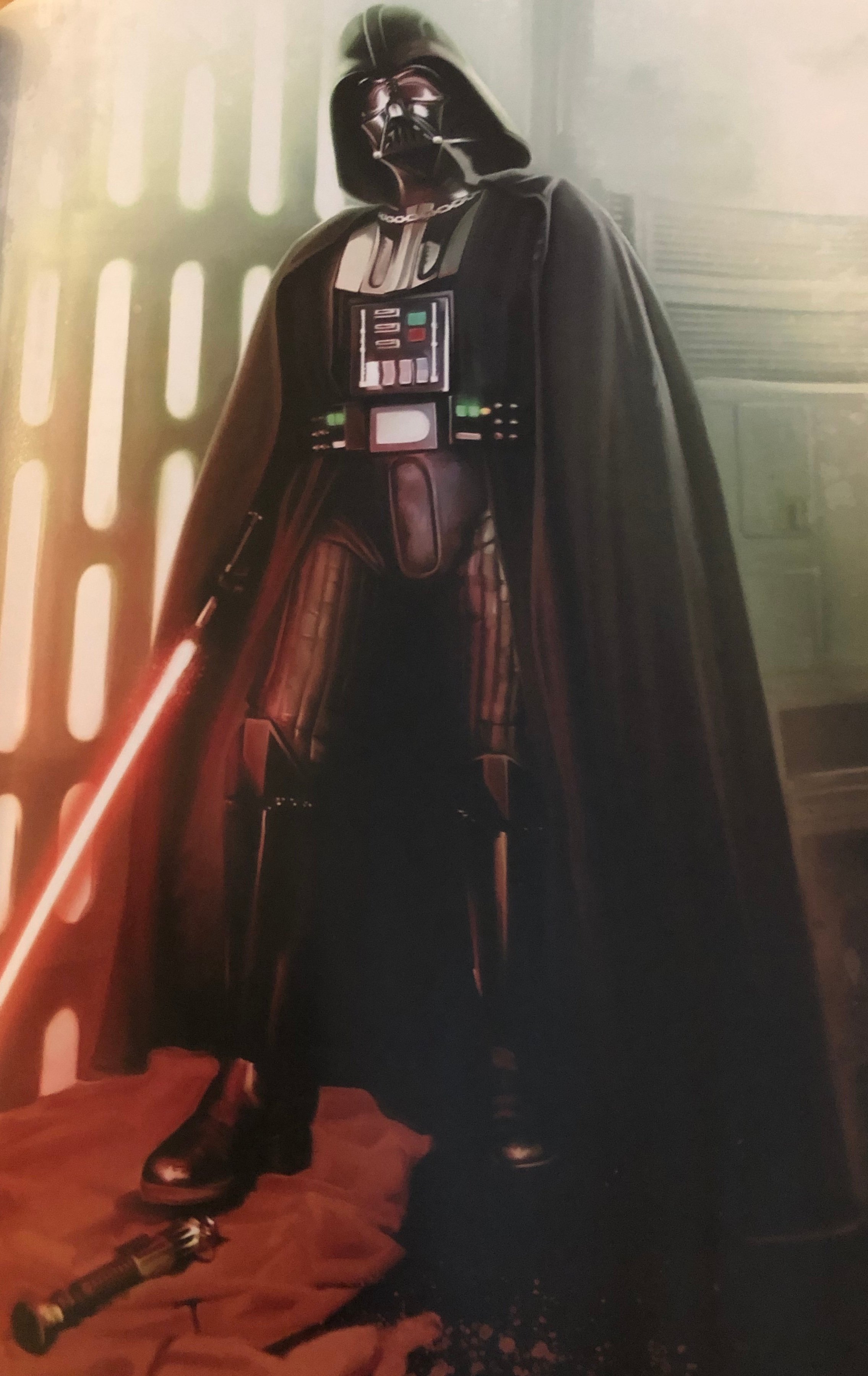 Here's a great example of a classic moment from another perspective. Vader's appearance conveys a strange loneliness. That's a great quality this book has going for it: It really puts you in the moment and makes you focus on what's happening. Star Wars films can be quiet and they can be loud. Sometimes those two things clash. In this frame, I see a somber Sith Lord, conflicted by good, who reflects on the death of his first master by his own hand. The fact you're reading these moments helps the gravity set in, even though Dawson does a remarkable job of remaining objective throughout.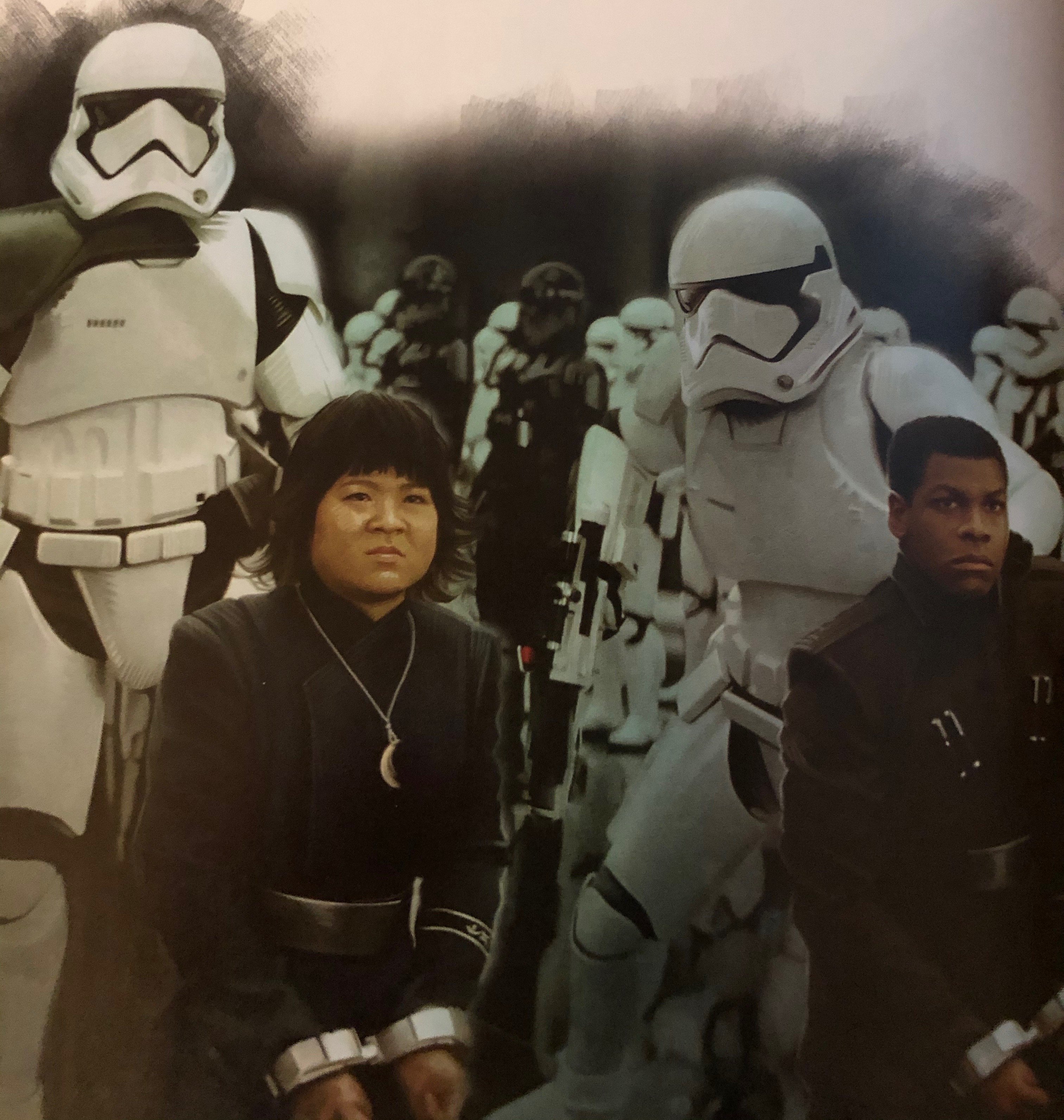 The peripheral characters of each film and trilogy (especially the sequel trilogy) are barely there. Again, this is a Skywalker focused book, but their absence felt noticed. Poe Dameron is barely even mentioned and he's in none of the art. Rose and Finn show up, but briefly. A complaint I have about this book is it does leave a lot of characters in the background, even more so than they were in the films. I believe Dawson had a pretty ambitious task and I feel like she did a very good job, but I did wish a few characters could've shown up more.
A lot of huge, emotional moments in the saga also feel kind of cold. Again, this isn't a novelization, more of a play-by-play. For instance, this watershed moment in the romance between Han and Leia, reads more like a play-by-play.
"I happen to like nice men," Leia protested.

"I'm a nice man," Han said, and when he kissed her, she kissed him back.

At least until C-3PO showed up to interrupt them.
That's how a lot of moments are stated, so don't go looking for much additional insight into the character's emotions or motivations. I understand what Dawson was trying to do, but I wish there was just a little bit more.
There were also two changes to Return of the Jedi that caught my attention. First, the scene between Luke and Leia on Endor starts up after Luke asks her about the memory of her mother. Now, I'm not sure if this was a retcon since we know the fate of Padmé, but this felt like a very big omission. The conversation starts up where Luke warns her Vader has come to Endor and then tells her they are siblings. Second, when Vader picks up the Emperor to toss him down the shaft, the word absorb is used to describe the Sith-lightning hitting Vader. Perhaps I had a tin foil hat on, but I thought that was a very interesting choice of word considering other options. We know Kylo is carrying around that mask in the sequel trilogy and we know Palpatine is coming back, so perhaps there is something to it.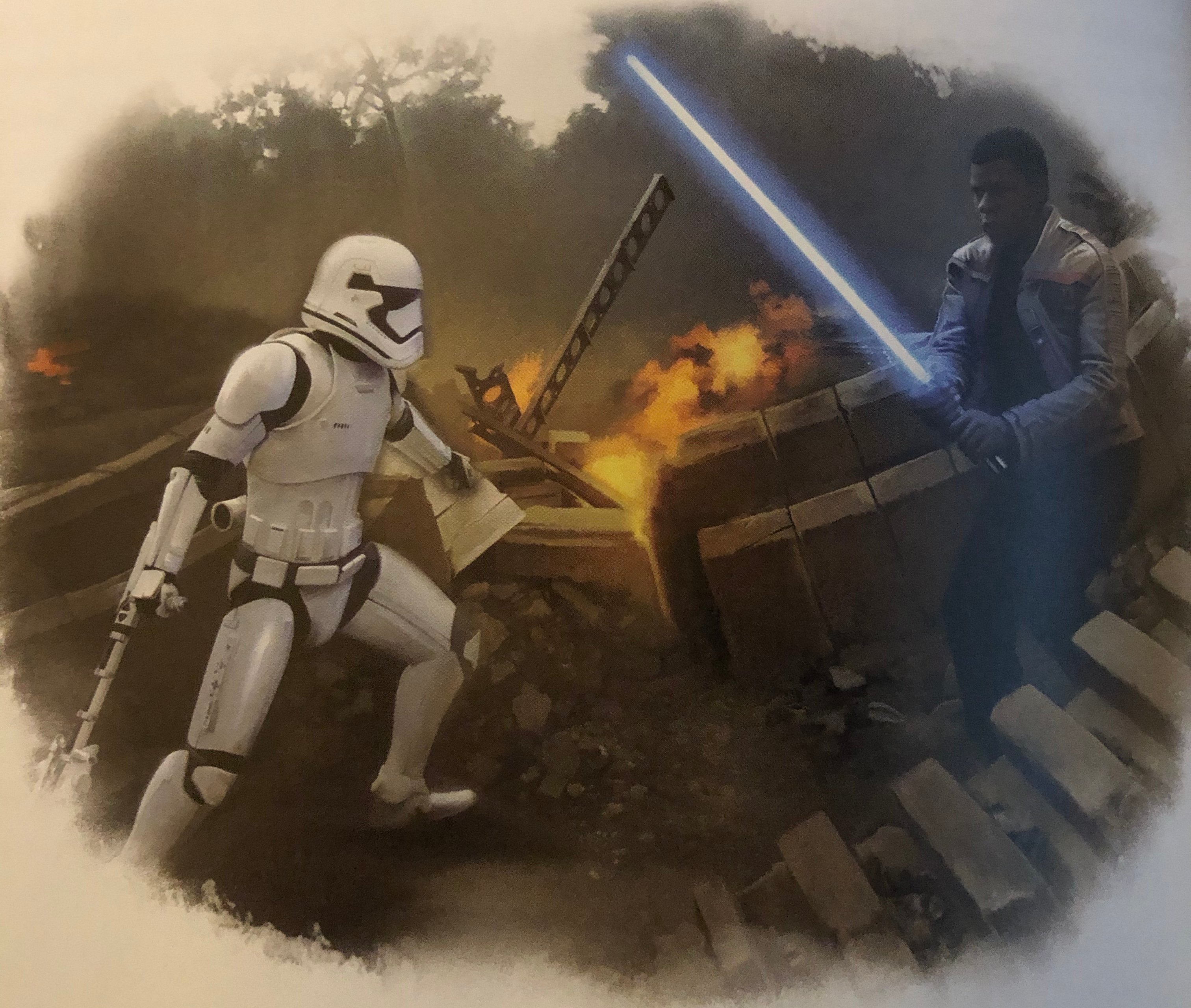 Overall, I enjoyed The Skywalker Saga, though I wouldn't say this is necessary reading. No, you won't learn anything new, but it is a great way to relive this saga as December approaches. Again, it's a more reflective way to revisit these moments and characters, and each gorgeous frame of art doesn't hurt. This would be a great way for younger readers to brush up on the saga while honing their Jedi reading skills, rather than sitting down in front of a television or tablet to watch the films. Now, I'll never say "Don't let your kids watch Star Wars", but I know screen time these days is a real concern for parents and this might be a great way to get a book into a young fan's hands. Also, at $29.99, this book is a bargain for what you get. You could have easily told me this was $50 due to the quality binding, writing, and art. It's a striking book and would certainly be a welcome addition to any fan's bookshelf.
RATING: 6.5/10
The Skywalker Saga by Delilah S. Dawson is available at your local bookstore and online retailers. Special thanks to Disney Lucasfilm Press for the advanced copy used in this review.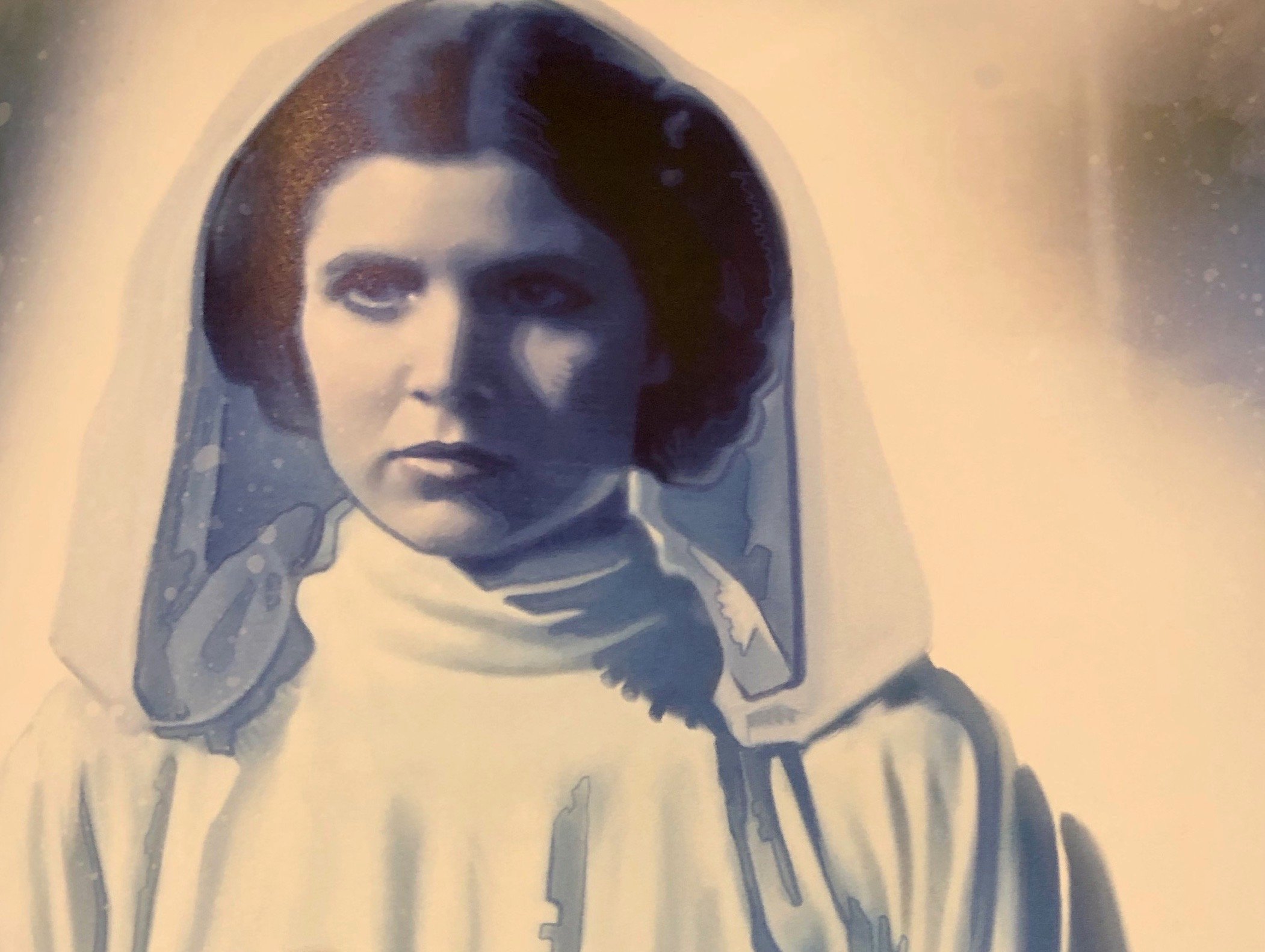 Kyle Larson lives in Portland, Oregon. When he's not running trails, he's reading and writing.