UPDATE! Lucasfilm Still Seems Confident in Rian Johnson's Future in Star Wars – But What About You? Share Your Opinion by Answering the Poll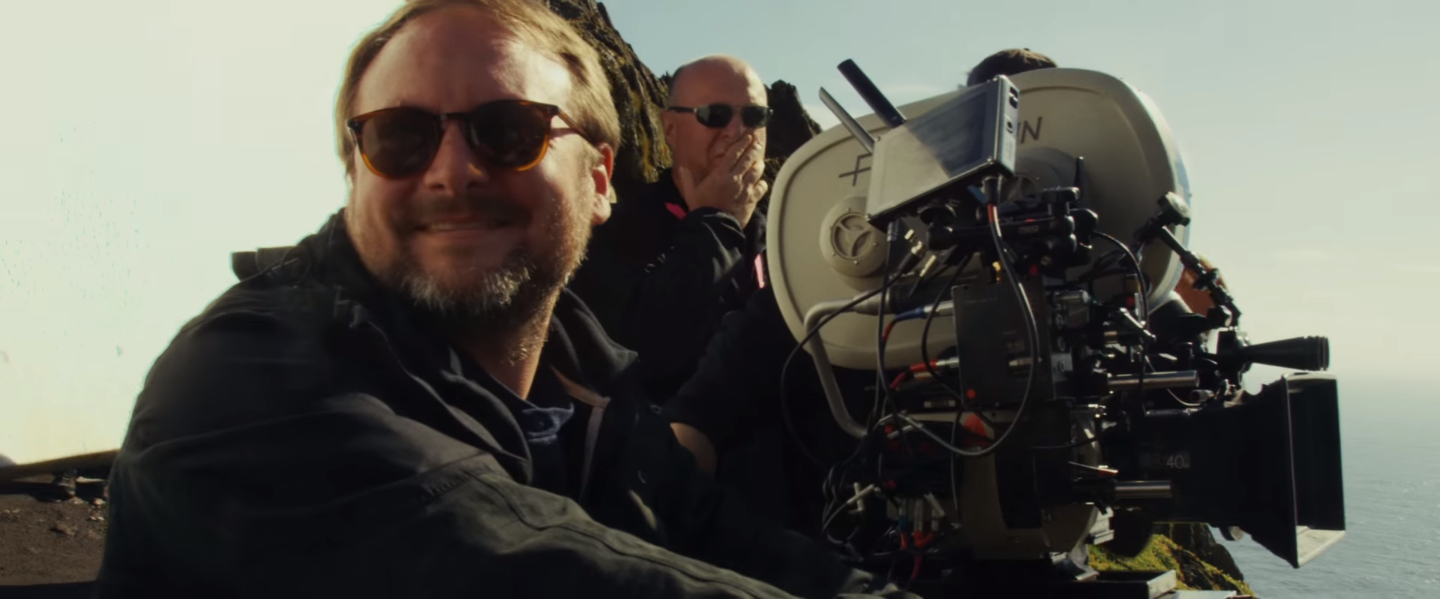 Gamespot recently spoke with Star Wars: The Last Jedi director Rian Johnson after a special presentation of his new film, Knives Out, at Fantastic Fest. Naturally, they didn't pass up the opportunity to ask him about his involvement in the future of the Star Wars franchise.
Before The Last Jedi was even released, Lucasfilm announced that the director would be attached to a brand new Star Wars trilogy following the conclusion of the Skywalker Saga this December. But even now, this three-film venture is somewhat of an enigma. As Gamespot reminds us, he took to twitter earlier this year to address the rumors of the trilogy's cancellation. And now, Johnson assures us that his future in the franchise is still very much on the table:
"I'm still talking to Lucasfilm about it."
That's about as vague as you can get concerning the upcoming project, but the powers that be at Disney/LFL are probably waiting to see how The Rise of Skywalker goes before committing to forge a specific path forward in the franchise.
Johnson also shared that he has been on the set of The Mandalorian and has seen some behind the scenes stuff on the upcoming show (which premieres this November on the Disney + streaming service). He clarified that the show is the only thing he's seen anything about regarding future projects, but while he can't comment on any upcoming films, the fact that he is privy to details on The Mandalorian is pretty telling. That Lucasfilm is continuing to keep him in the loop shows that the company has confidence in the director and still plans to keep him involved moving forward:
"I've seen some behind the scenes and went to visit the set (of The Mandalorian). It looks incredible, and the stuff they're doing is fantastic."

"But other than that, I haven't read any other scripts and don't know anything about future movies."
Johnson seemed to be very inspired and encouraged from what he saw of The Mandalorian, and his statement about what he wants from Star Wars personally in the future reveals a sentiment that a lot of people who like these movies can get behind:
"For me, I'm just a Star Wars fan. What I want is for people to sit down and watch something we've never seen in the Star Wars universe before. Tell me a great story, something that's going to make me feel like I'm 10 years old again watching the original trilogy. I feel like that's what we all want when the lights go down."
As I mentioned above, it seems that Disney/LFL is still confident in Rian Johnson's future in Star Wars. But what do you think? Share your opinion by answering the poll below.
Poll removed due to a huge number of votes from proxy ips trying to downvote and corrupt the poll. I really don't understand what kind of Star Wars fans would do that just to manipulate the results and get their hate through about something that is long in the past. Let's move on. 
Source: Gamespot
UPDATE!
Several readers (most of which are new) questioned my decision of closing this poll, accusing us of doing it just because we didn't like the results. I've been doing polls since I started this site back in 2012 and I know how these work, and I always closely monitor the results and statistics as I really like polls.
The poll was running great with an expected variety of answers and discussions, nothing groundbreaking. Then suddenly the results shifted completely in a matter of minutes and everyone that works with statistics would know that such huge leap is not possible. I checked the stats during that period when the big change happened and I saw numerous votes that were all the same and that were made through regular intervals for a big period of time. Without digging much deeper I decided to close the poll. Then some readers asked for proof and accused us of all kinds of things. So I decided to dig deeper into the results and I even upgraded our subscription to the poll company (they are called Opinion Stage) so that I can get a full list with all the votes.  And I did.
The following pages are just one of the more apparent excerpts from the results, which show that the poll was manipulated by using an automated voting through a specific interval. As you can see below, in a matter of 20 minutes almost 300 votes were submitted all through a regular interval of 2, 3 or 4 seconds. And all the votes were all the same. No human being could do that in such precision even if they wanted:
Unfortunately this poll's repeated voting was protected just by using cookies. I guess this is one reason some people so easily manipulated this. Nevertheless I learned my lesson the hard way and I will not repeat that mistake again. I guess I was just too optimistic for the fandom and thought we can have a healthy discussion and real results. But it seems there are people who will do anything just to ruin what they don't like. This will be my last comment on this. I would suggest we forget all this and move on and have fun with whatever makes us happy.