EA Releases the Final Launch Trailer for Star Wars Jedi: Fallen Order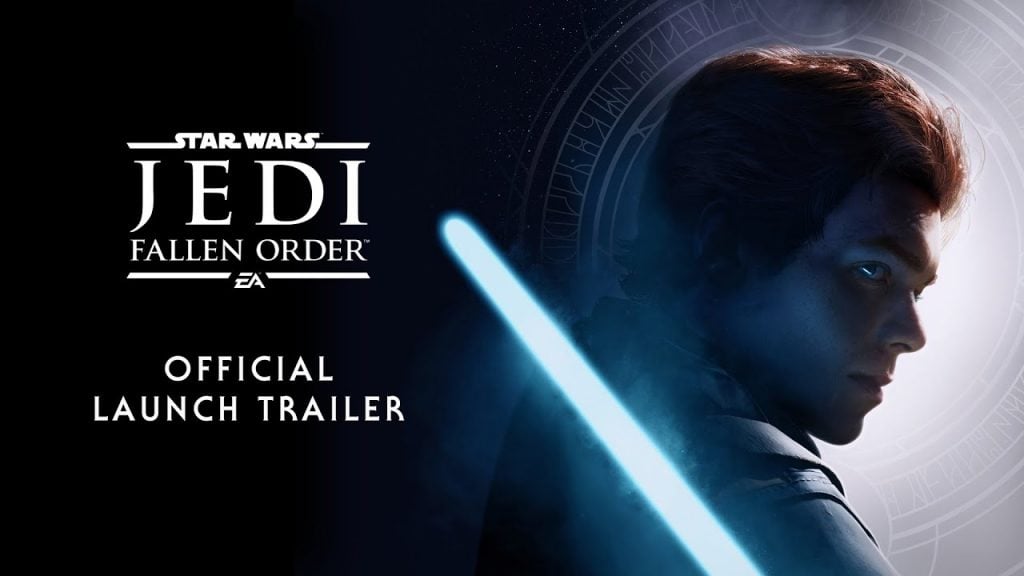 The official launch trailer for Star Wars Jedi: Fallen Order has arrived, and it gives us our final look at Respawn Entertainment's much anticipated Star Wars action-adventure game releasing in just a few short weeks.
There have been quite a few trailers released for Jedi: Fallen Order up to this point, with each of them providing us with little morsels to digest while we wait for the official launch of the game on November 15th. In what should be the final trailer before the game launches, the official launch trailer gives us our last few looks at Cal Kestis and company before we jump in to become a Jedi.
The launch trailer is filled with lightsaber combat against Stormtroopers and AT-AT's, Force wielding, hyperspace jumps and so much more. This final trailer also gives us our best look so far at the towering and imposing Ninth Sister as she confronts Cal in what is sure to be one of many incredible lightsaber battles in the game. In addition, the trailer give us a look at what I would assume to be the Dark Temple on Ontotho, as previously described in the Jedi: Fallen Order comic run from Marvel. Star Wars has done a really solid job expanding the stories and lore of the films, shows, and video games through other various mediums like comics and novels, and Jedi: Fallen Order is no different.
Are you ready to become a Jedi and rebuild the fallen Order? Star Wars Jedi: Fallen Order releases November 15th 2019 for Xbox One, Playstation 4 and Steam for PC.
Writer and Star Wars lover located in Florida, USA.
"I don't like sand. It's coarse and rough and irritating and it gets everywhere."
- Anakin Skywalker