Anthony Daniels Discusses 'The Rise of Skywalker' Including Rey and Kylo Ren's Big Fight and a Scene Between C-3PO and R2-D2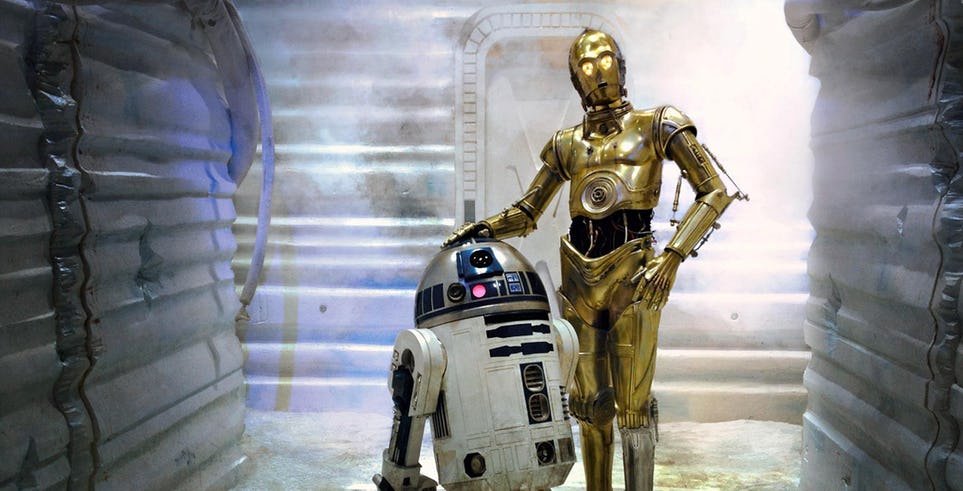 While promoting his autobiography (I Am C-3PO – The Inside Story), Anthony Daniels has shared some interesting information about Star Wars: The Rise of Skywalker, including the filming of Rey and Kylo Ren's big fight, a scene shared between C-3PO and R2-D2, and other small bits.
Daniels was recently in France talking both about The Rise of Skywalker and his autobiography, and in the process he shared some interesting information about a number of topics. The information was relayed through Reddit via r/StarWarsLeaks user Futur_Alliance, who transcribed some details that we'll discuss after the break. Daniels talking to the press can be seen below, but since his most of his answers are in French, it may not be too helpful.
Star Wars: The Rise of Skywalker – Anthony Daniels' Paris press conference from StarWarsLeaks
However, Futur_Alliance was able to understand what Daniels was saying and was able to detail the main points of what he was talking about. We'll get into those things below…
So far, R2-D2 has had a small – but nonetheless important – role in the sequel trilogy, between completing the map to reach Luke Skywalker at the end of The Force Awakens and convincing the disillusioned Jedi master to help by using an old recording of Leia in The Last Jedi. Fans have noticed that R2-D2 is largely not present in the marketing so far, and are left wondering if a gun-toting C-3PO will get all of the spotlight in the last saga film. Daniels was able to confirm one thing: R2-D2 has scenes with C-3PO on a desert planet (likely Pasaana), so we can presume we should be seeing more of the "feisty little one" than we have in the previous two. As recounted in the thread:
"[He] confirms that R2 will be in a desert scene, where he explained that because he can't really see, he has to pretend to see R2, and at one point in [The Rise of Skywalker], he has to put his hand on R2 as he usually does but that they took R2's helmet off this time, so he almost fell over. Had a laugh. Says R2 is played by an actor called Hassan, at least for that scene."
R2-D2 has been portrayed by Jimmy Vee since The Force Awakens, as original actor Kenny Baker was a creative consultant for the character's use in that movie before passing away in August 2016. Another actor portraying the character, at least for a certain part of production, is certainly unexpected. But at least we know that we're going to get more R2-D2 and C-3PO antics, which were spare in the last two films.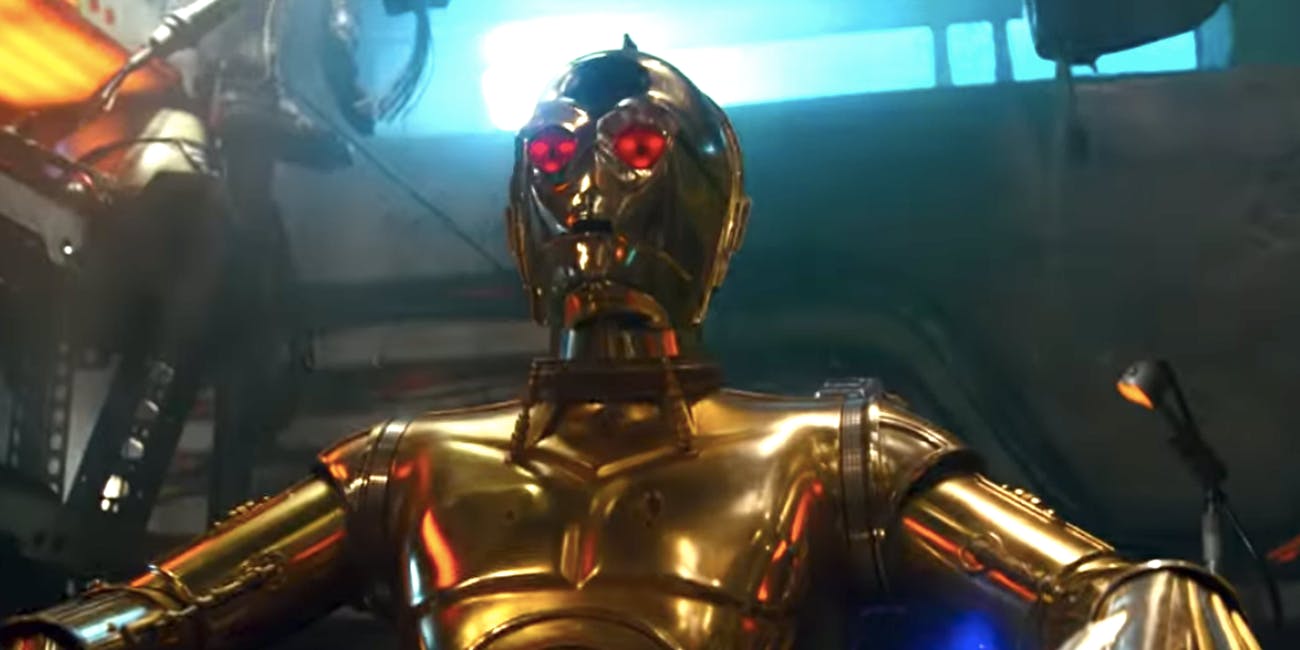 But R2-D2 getting a bigger role doesn't mean that C-3PO is going to be a pushover. According to Daniels, C-3PO is an active part in the final journey that The Rise of Skywalker represents, which is something that he's hinted at since the big panel at Star Wars Celebration Chicago. As recounted in the thread:
"[He] says he was but decor for the last two films of the sequel trilogy, but that he definitely, for once, is involved a lot as he's part of the hero's adventure."
C-3PO generally has had less of a role in the adventures of the main films since The Phantom Menace, and although Attack of the Clones gave him plenty to do in the second half of the film, he didn't get much to do in Revenge of the Sith. So reversing the trend here is absolutely welcome.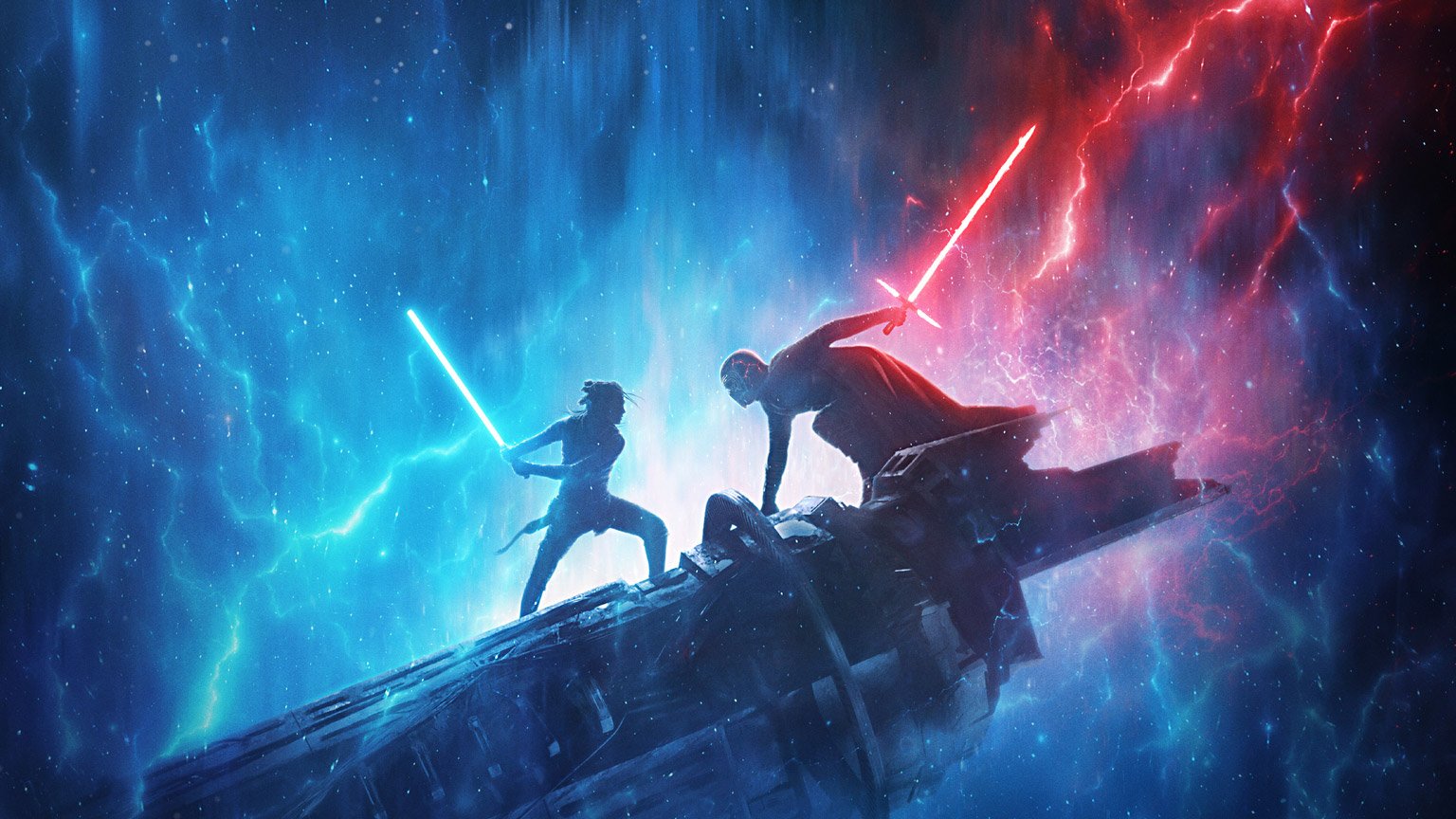 A greater amount of time filming also means that there's a greater amount of time that Anthony Daniels could watch from the sidelines as the other actors are performing. One such scene he described is the scene shown on the official poster revealed at D23: a fight between Rey and Kylo Ren, which was apparently a grueling sequence to film between Daisy Ridley and Adam Driver. As recounted in the thread:
"He was there during the filming of the official poster scene, says it took them 6 days to film that scene. It was brutal because it was in November and it was non-stop wave after wave. Gave huge props to Daisy and Adam for going through that. Called Daisy a true character hero in the trilogy and in no way, because she's a feminine character, was it politically driven."
That last point is something that he shouldn't have to raise, but the perceptions of politics influencing a story has been a source of division among viewers.
Daniels, however, doesn't believe that backlash to the new films will affect audience enjoyment of this last chapter. In fact, he thinks that J. J. Abrams and Chris Terrio managed to put together a fantastic story with an ending that ties up loose ends in a way that people will love. As recounted in the thread:
"[He] is aware of the fan division, reads and hears that some fans are saying they will never watch TROS, says he doesn't believe it because this film is the final one, and he believes they'll be first in line… [He] says everyone will be satisfied with the ending, called JJ a brilliant mind as well as Chris Terrio, as they really gathered all the scattered storyline pieces and concluded them. Says there is something for everyone in this movie from darkside lovers to light side."
One last note that Daniels left on was that audiences should be prepared to be surprised. As recounted in the thread:
"[He] says the film has a lot of secrets. What he means by that is anyone's guess."
Considering that Abrams is already known for his secrecy, that's saying something. We're two months away from figuring out what those secrets are!
Star Wars: The Rise of Skywalker will be released on December 20, 2019.
Grant has been a fan of Star Wars for as long as he can remember, having seen every movie on the big screen. When he's not hard at work with his college studies, he keeps himself busy by reporting on all kinds of Star Wars news for SWNN and general movie news on the sister site, Movie News Net. He served as a frequent commentator on SWNN's The Resistance Broadcast.