The Star Wars Show: Triple Force Friday and Vader Immortal: Episode II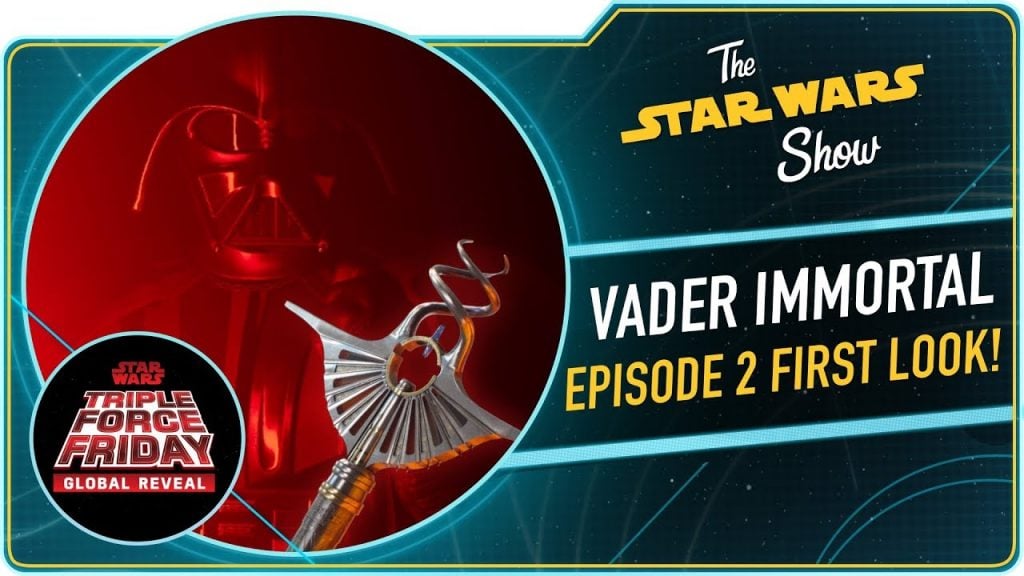 This week The Star Wars Show shares all of the details on the Triple Force Friday livestream coming Thursday September 26th, gives a glimpse of the brand new trailer for Star Wars Jedi: Fallen Order, and takes a look at the newly released Vader Immortal: Episode II. Plus, Andi sits down with Jose Perez III and Alyssa Finley from ILMxLAB to chat about their work on the Vader Immortal virtual reality experience and share some details of Vader Immortal: Episode II.
The Star Wars Show is hosted by Andi Gutierrez and Anthony Carboni, and posts weekly on Wednesdays on the Star Wars YouTube Channel.
Writer and Star Wars lover located in Florida, USA.
"I don't like sand. It's coarse and rough and irritating and it gets everywhere."
– Anakin Skywalker