The Mandalorian Will Fight Multiple Trandoshans Not Named Bossk (PHOTO)
We are a little over two months away from the debut of Star Wars' first live-action streaming series The Mandalorian, and Entertainment Weekly has released another look at the series. The exclusive photo has our anti-hero facing off against two trandoshans, the same species as bounty hunter Bossk, who Star Wars fans remember from The Empire Strikes Back.
The brief piece from Entertainment Weekly shows this new photo below, while also saying the series:
"…follows a lone bounty hunter in the outer reaches of the galaxy as he sets out to collect a particularly difficult prize."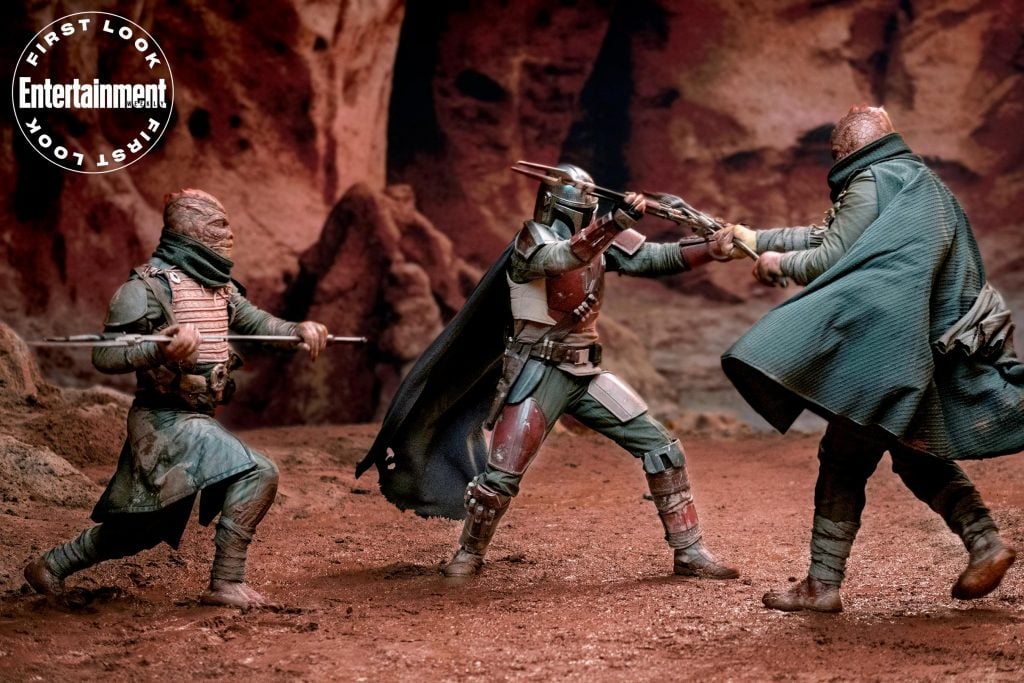 We already know the series will include an IG droid that isn't IG-88, but instead IG-11, voiced by Taika Waititi. So why not also add trandoshans that are not Bossk! We see a pattern developing here: it's not Boba Fett, it's the Mandalorian, it's not IG-88, it's IG-11, it's not Bossk it's other trandoshans. This is a smart way to reel fans into a brand new story with new characters while maintaining some sense of visual familiarity and connectivity.
The Mandalorian debuts in just 70 days on November 12 on the Disney+ streaming service.
John Hoey is the Lead Editor and Senior Writer for Star Wars News Net and the host of The Resistance Broadcast podcast
"For my ally is the Force, and a powerful ally it is."