SWNN Book Discussions – Galaxy's Edge: Black Spire by Delilah S. Dawson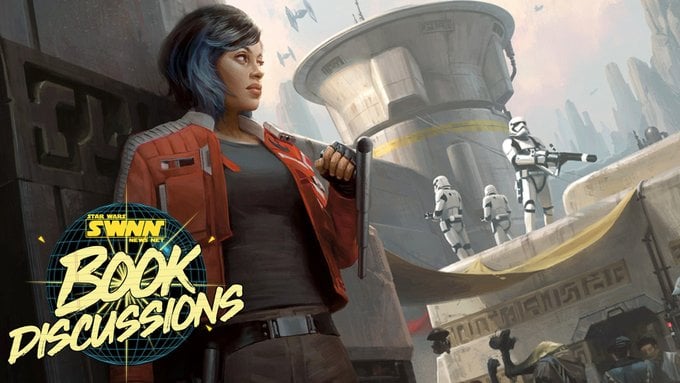 Welcome back to SWNN Book Discussions! In this episode, James and Kyle discuss the latest addition to the Galaxy's Edge collection of stories – Black Spire by Delilah S. Dawson. With the First Order on the march, it's up to Resistance operative Vi Moradi to establish a waypoint base on the distant world of Batuu. Dispatched by General Leia Organa, Vi and recently rehabilitated former First Order officer Archex Cardinal do what they must to help good endure in a galaxy quickly filling with evil.
As usual, this is a spoiler-filled discussion. Topics we touch on:
James has been to Galaxy's Edge
The incredible amount of detail Dawson conveyed regarding Black Spire Outpost and how it helps and hurts the story.
Vi Moradi as the hero
The tragic circumstances of Archex Cardinal
All the new Resistance recruits
Comparable Star Wars novels
We hope you all enjoy the discussion and don't forget to sound off in the comments section! Thank you for watching!
Star Wars News Net YouTube Channel
Kyle Larson lives in Portland, Oregon. When he's not running trails, he's reading and writing.