Rian Johnson Might Make Another Original Movie Before Returning To Star Wars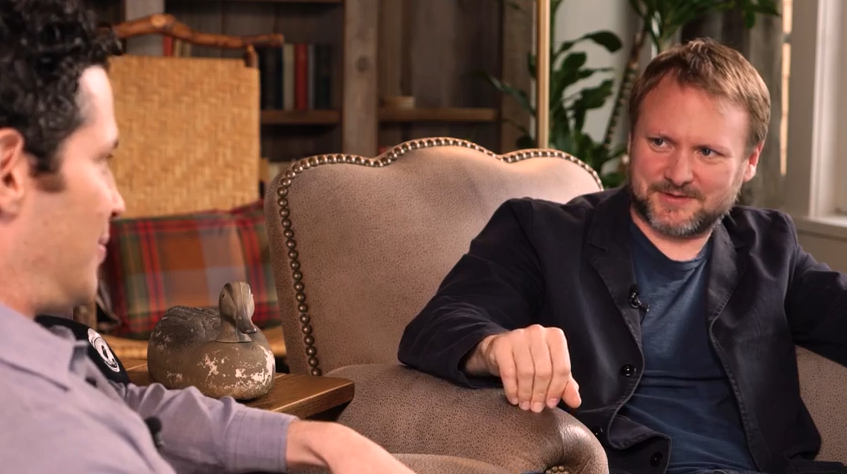 While Lucasfilm announced Rian Johnson's planned Star Wars trilogy ahead of the release of The Last Jedi, the scheduling of the project hasn't been clear, and it's been revealed by Disney CEO Bob Iger that David Benioff and D. B. Weiss's first movie will arrive first, in 2022. So, in a more recent update, Johnson confirms that it will be a while before he gets back into writing and directing Star Wars, and that he may write and direct another movie before it comes out.
Talking to The Evening Standard while promoting his original murder mystery film Knives Out, Johnson explained that Lucasfilm is currently figuring out how to schedule their next set of Star Wars movies after this December's The Rise of Skywalker. As mentioned above, the first post-Skywalker Saga film planned to release is set to be produced and written by the team behind Game of Thrones, and that's still three years out, so Johnson has noted that he thinks that there's enough time for him to fit another original movie into the mix before his script has to be finished:
"The truth is they're still figuring out their schedule, their game plan, so if it's possible for me to squeeze in another film before or while working on that, I will."
Lucasfilm President Kathleen Kennedy reaffirmed plans for Rian Johnson's trilogy at Star Wars Celebration Chicago in April. While there has been speculation that Johnson could exit the project and someone else may take over due to The Last Jedi having a divided response with Star Wars fans, it's been largely unfounded with relation to Lucasfilm's actions – perhaps even more so after Game of Thrones had a substantially more divided reaction to its conclusion than The Last Jedi and Disney's CEO publicly reaffirmed plans to keep them involved.
Currently, Lucasfilm have reserved three Star Wars release dates: December 16, 2022, December 20, 2024, and December 18, 2026. Rian Johnson's first movie is likely to arrive somewhere between the first and last listed dates. Given that Disney have not scheduled many films past 2022, it's also possible that there may be other potential dates for Star Wars movies that are not yet scheduled. It's unlikely, however, that there will be Star Wars movies in the Decembers of 2021, 2023, 2025, and 2027, as those are all reserved for more movies in James Cameron's Avatar series. After Avengers: Endgame and Deadpool 2 ate substantially into Solo: A Star Wars Story's business, it's unlikely that Disney will want to position any of their future superhero tentpoles next to Star Wars spin-offs – and it's also possible that Memorial Day weekend, typical release date real estate for Star Wars prior to Disney's acquisition of Lucasfilm, may be better suited for other movies going forward. Thanksgiving and Christmas release windows may just be the best course of action for the galaxy far, far away.
Outside of the realm of Star Wars, Rian Johnson's Knives Out has done well for itself in terms of reviews after its screening at the 2019 Toronto International Film Festival. So far, it has a 100% approval rating on Rotten Tomatoes with 51 reviews, and an average score of 8.53 out of 10.
Grant has been a fan of Star Wars for as long as he can remember, having seen every movie on the big screen. When he's not hard at work with his college studies, he keeps himself busy by reporting on all kinds of Star Wars news for SWNN and general movie news on the sister site, Movie News Net. He served as a frequent commentator on SWNN's The Resistance Broadcast.