Preview: The Heir of Darth Vader Plans to Outshine His Grandfather's Legacy in Kylo Ren #1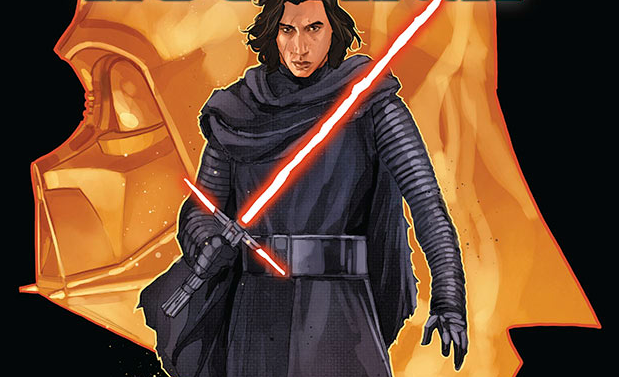 If Tom Taylor's Star Wars: Age of Resistance – Snoke #1 showed us Kylo Ren's vulnerabilities, next week's Kylo Ren #1 seems to be gearing up to put his strengths on display. In a brand new preview of the upcoming issue from StarWars.com, we get a glimpse of Kylo Ren attempting to free himself from the shadow of Darth Vader as he sets out to finish what his grandfather started.
(from StarWars.com):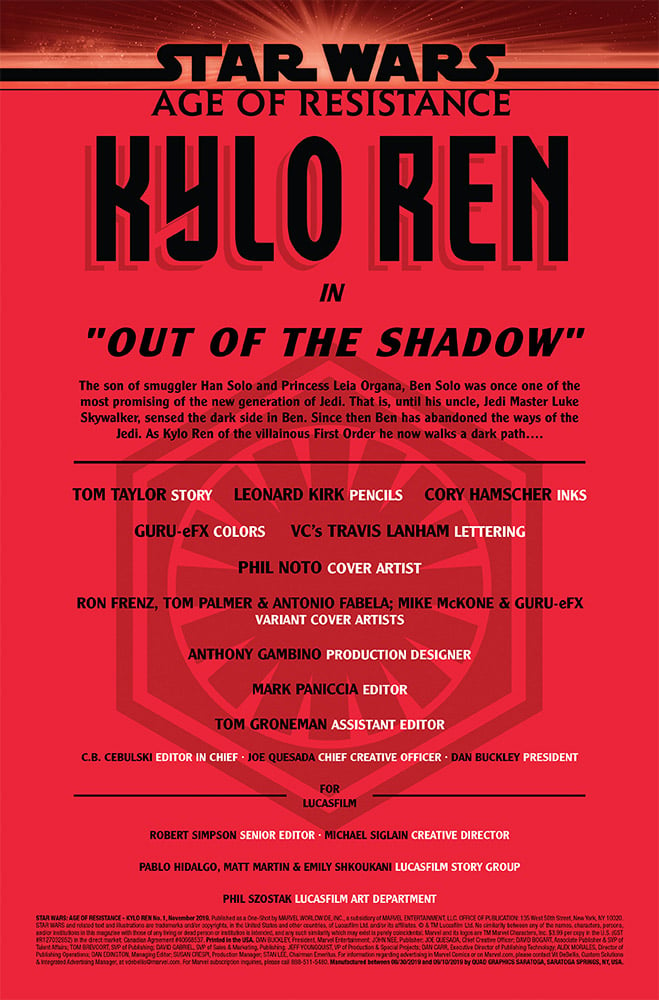 Star Wars: Age of Resistance – Kylo Ren #1 will be available next Wednesday, September 25th!
Jordan Pate is Co-Lead Editor and Senior Writer for Star Wars News Net, of which he is also a member of the book and comic review team. He loves all things Star Wars, but when he's not spending time in the galaxy far far away, he might be found in our own galaxy hanging out in Gotham City or at 1407 Graymalkin Lane, Salem Center, NY.