EW: Bryce Dallas Howard on Directing an Episode of The Mandalorian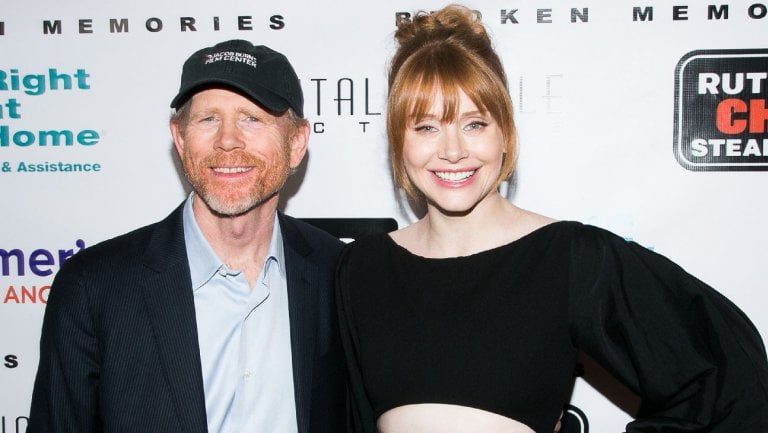 With the Disney+ streaming service scheduled to hit in just a couple short months, Star Wars fans are getting ready for a new world of excitement where we'll be subjected to a constant stream of live action Star Wars content. But the fans aren't the only ones excited for all these new Star Wars opportunities. The upcoming deluge of content also means more chances for the artists behind the scenes who may not have been able to work in that galaxy far far away before, to play in that sandbox.
This weekend EW caught up with actress turned director Bryce Dallas Howard (daughter of Solo director Ron Howard) who will be directing one of the episodes of the upcoming series, The Mandalorian.  And according to her, it was "a dream come true".
From EW:
Getting to be a director, part of The Mandalorian, it's been like…Jon [Favreau] didn't even know that about me," she explains of her directing aspirations at the EW and PEOPLE studio at the Toronto International Film Festival (TIFF) while promoting her new documentary Dads (more on that below). "It was a dream come true on so many levels. He's a brilliant filmmaker, but a better mentor — he just wants to share in the excitement and passion of filmmaking and what's possible. Nothing about it that's proprietary. It's let's push this forward and see what else can happen.
TV has always provided a great opportunity for new directors to get into the game. In addition to Howard, Dave Filoni will also be getting his first crack at the live action Star Wars universe. They will add their fresh voices to the likes of experienced directors like Rick Famuyiwa and Taika Waititi to bring The Mandalorian to life.
The Mandalorian will hit the new Disney+ streaming service this November.  Head over to EW for the full interview with Howard.