Rumors About Zorri Bliss From Star Wars: The Rise of Skywalker

All that we officially know about Keri Russell's Star Wars: The Rise of Skywalker character Zorri Bliss is that she'll cross paths with the Resistance on the frigid planet Kijimi. But new rumors about her role may indicate she has a personal (but not necessarily familial) connection to Rey.
WARNING: POTENTIAL SPOILERS AHEAD!
Fairly recently, Making Star Wars shared a speculative piece hypothesizing how the story of The Rise of Skywalker could go based on their inside knowledge and a couple of discussions that they've had with Bespin Bulletin. One thing that the two parties can agree on is that it appears as though Zorri is 100% a "good guy" (or at least an ally of convenience against the First Order) in the movie, based on promotional images showcasing her associated with the heroic characters.
MSW notes that Zorri helps the Resistance escape Kijimi when they're found, and that she spends at least some time off of the planet following those events. Beyond that, there's something else of interest: the design of a certain ship that appears in the film, which Rey comments looks oddly familiar. While MSW have not been able to confirm anything else, it appears that the ship belongs to Bliss herself, given that Bespin Bulletin has told them that the ship is also seen aligned with the other Resistance ships. We've already caught what might be a glimpse of it in the teaser trailer for The Rise of Skywalker in the establishing shot of Kijimi, which you can see in the below image: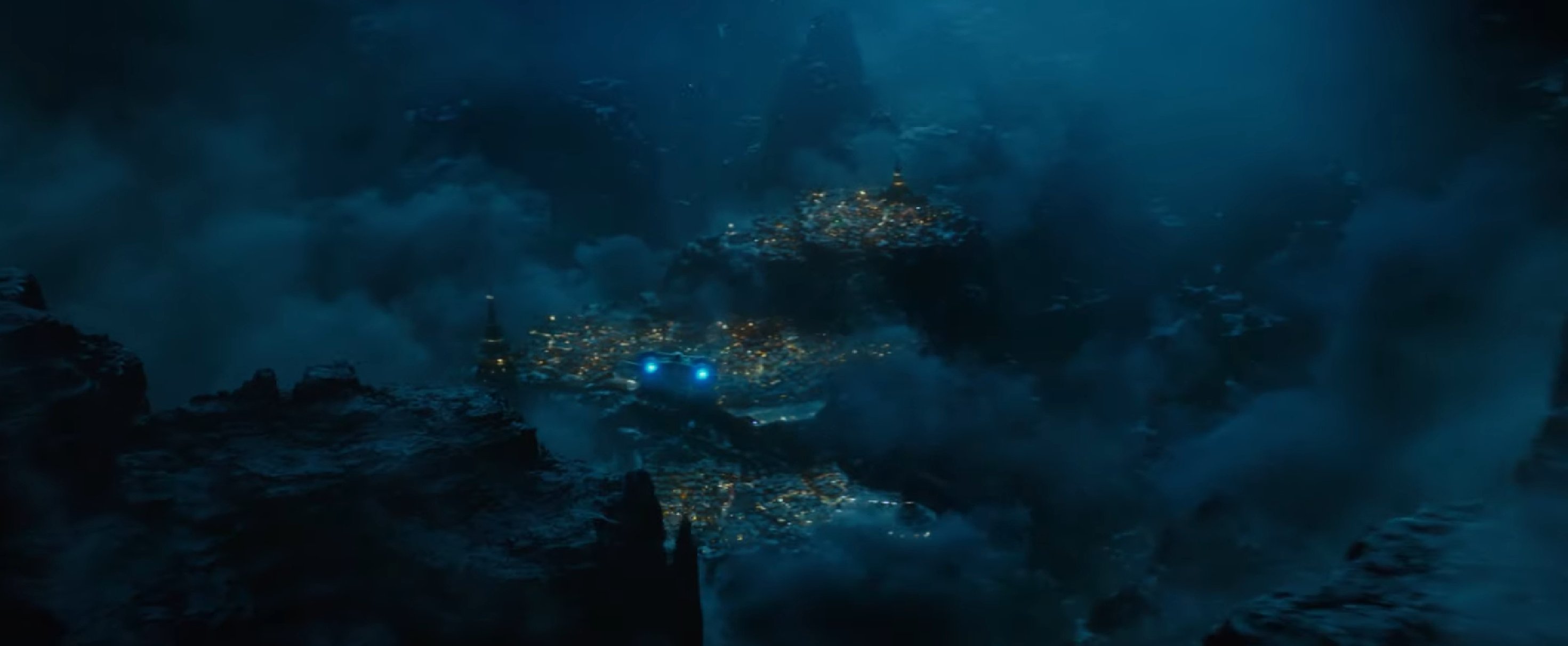 Fans have pointed out the ship's resemblance to the one we saw leaving a young Rey behind in her vision from The Force Awakens, and while some have associated it with her parents, MSW is theorizing that Zorri is the one who left her behind, perhaps because she could have been working with the First Order. If so, this resolves the inconsistencies between her vision in The Force Awakens and Kylo Ren's awful truth in The Last Jedi: Rey's parents were never from Jakku, and while they may very well be dead and buried in desert graves, they weren't the ones on that ship when Rey was screaming for it to come back.
So, to throw our own hat into the speculation ring, this could prove to be an interesting story element depending on how it plays out. Perhaps Zorri is another relative of Rey's who wanted to protect her flesh and blood from the abuses of their family, and she decided that she'd have to be placed in another terrible situation so that Rey's parents would never find her. Or, going along with MSW and Bespin Bulletin's speculation, perhaps Zorri was a third party that sought to buy Rey from two drunkards in order to collect a larger bounty from the First Order, only for Zorri to have a change of heart and leave Rey in a place where nobody threatening or harmful would think to look. Either way, if Rey finds out that Zorri had a role in abandoning her on Jakku, it's not going to be a smooth conversation, even if it was ultimately for her own long-term safety. (And hey, maybe the reason she's wearing that mask is not to disguise her identity from the viewers, but from Rey.)
One thing is clear: J.J. Abrams is not explicitly retconning the existing explanation that Rey's mysterious parents are "nobodies", nor making it so the scavenger-turned-Jedi is associated with a significant familiar Star Wars bloodline. Back in April, he outright stated that Rey's story arc would be consistent with what was revealed at the end of The Last Jedi, but that there was more to the story that will be clearly told by the end of the trilogy. Perhaps, then, the expansion of Rey's backstory might not be about the identity of her parents, but who left her on Jakku – and, more importantly, why.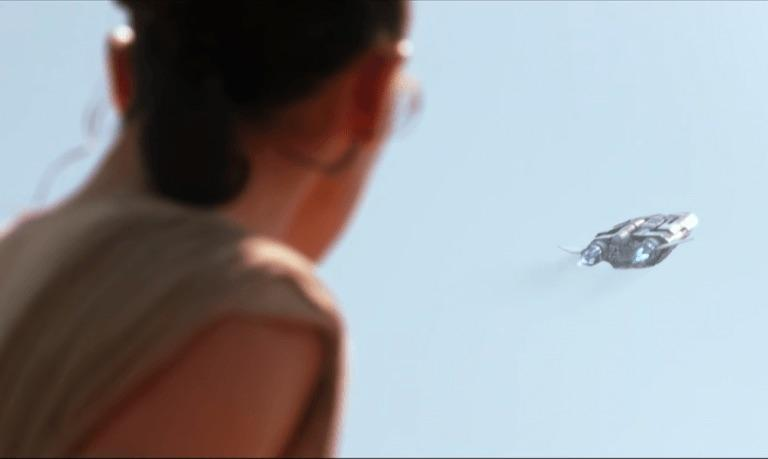 As for Russell, she's spoken highly of Abrams and Chris Terrio's screenplay for the final film of the "Skywalker Saga" back in June. While speaking to AP News about The Rise of Skywalker, Russell explained that she quickly fell in love with the script that Abrams crafted and that she found it moving, while reiterating that the film is respectful to the preceding eight movies in the series:
"When I read his script that he wrote, I cried. I mean, who knows what it will turn out to be, and I hope it remains true to what he originally wanted… He's not trying to change it to be something else; he really respects what it is… I have such memories of Princess Leia and Chewbacca and Han Solo, I have such memories of them – like everyone does. So yes, it's incredible to get to be whatever part I am."
Russell's enthusiasm continues to give off the impression that the cast and crew of this movie had a lot of fun with the challenge of developing a definitive ending for this films (at least for the foreseeable future, as the door will likely be open to tell stories of the continuing adventures of Rey and her friends). Russell has a history with working with Abrams (Felicity and Mission: Impossible III), so it will be fun to hear what is was like working with an old friend once again.
Star Wars: The Rise of Skywalker will officially arrive in theaters in the United States on December 20, 2019.
Grant has been a fan of Star Wars for as long as he can remember, having seen every movie on the big screen. When he's not hard at work with his college studies, he keeps himself busy by reporting on all kinds of Star Wars news for SWNN and general movie news on the sister site, Movie News Net. He served as a frequent commentator on SWNN's The Resistance Broadcast.