Take A Peek At The Making of Insight Editions' Journey to The Rise of Skywalker – Star Wars: The Ultimate Pop-Up Guide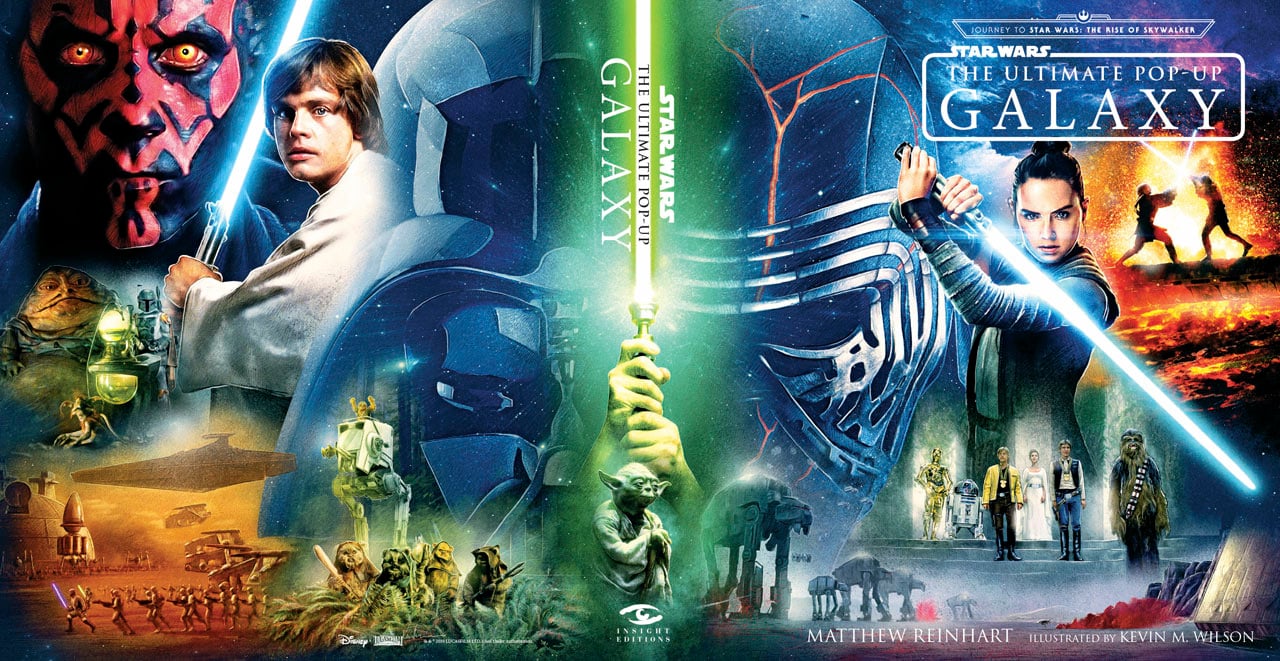 The team at Insight Editions have been hard at work the last few years putting together some gorgeous, exciting books for Star Wars fans. Each project has been remarkably ambitious, but Star Wars: The Ultimate Pop-Up Galaxy promises to be something very unique in their catalogue. The book's author and pop-up artists Matthew Reinhart takes us inside the making of each intricate page in a recently released by Insight Editions on their YouTube Channel.
A few months ago, I was lucky to receive a few sample pages from this project to play with. You can check out that review here (along with my questionable filming skills). I was very impressed with the details, big and small, Reinhart was able to fit on the page. It's hard to describe how many pieces there are to interact with. This is not the pop-up book you may remember from your childhood. It's almost like a puzzle, challenging the reader to find every detail. I really enjoyed my demo and can't wait to get a look at the whole thing. Not to mention, it's part of the "Journey to The Rise of Skywalker" publications headed our way, so perhaps we'll get a very detailed look at key moments from the final film in the Skywalker Saga.
You can pre-order Star Wars: The Ultimate Pop-Up Guide and find more information on this project here. Is it December yet?