Live Star Wars Updates at the Disney D23 Expo – Disney+ – Now Complete!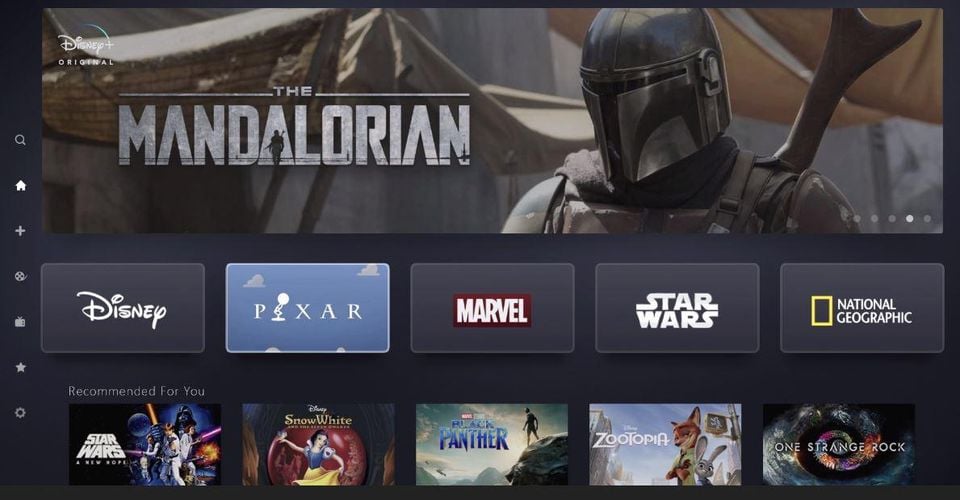 Welcome to our coverage of the big Disney+ panel at Disney D23! For this article, we'll be focused on all the Star Wars news that's tied to Disney's streaming service.
Early on in the panel, Disney executive Kevin Mayer noted that that a substantial amount of the content that will be streamed on Disney+ will be permanent to the platform, unlike how certain Disney movies and shows would come and go on Netflix. Right around this same time, Disney dropped a new trailer for Disney+, which includes lots of Star Wars clips included in the mix. Check it out below:
All these favorites, and more, are coming to Disney+. Start streaming on November 12 in the US. pic.twitter.com/SrbM3c9k1S

— Disney+ (@disneyplus) August 24, 2019
Not that long afterward, representatives from Disney Channel, Pixar, Marvel Studios, National Geographic, Walt Disney Motion Pictures, and The Muppets filled the stage to go into the content that they're developing for Disney+. At this point, it became clear that they would be saving Star Wars for last. And, starting at 7:10 PM CST, the Star Wars news arrived!
Live updates for Disney+ Star Wars content below:
7:10  – Lucasfilm President Kathleen Kennedy arrives on stage.
7:11 – Kathleen Kennedy reveals the official Star Wars timeline (see below).
The Skywalker Saga. #D23Expo #D23 pic.twitter.com/nslWm3dRM1

— DiscussingFilm (@DiscussingFilm) August 24, 2019
7:11 – It's confirmed that all canon Star Wars content will be available on Disney+ within the service's first year.
7:12 – Star Wars: The Clone Wars Season 7 will arrive starting in February 2020!
7:13 – Diego Luna and Alan Tudyk show up to talk about the Cassian Andor-focused series. The show does not have a title.
7:15 – Tudyk wants a spin-off focused on K-2SO. Luna confirms that filming starts next year.
7:16 – Focus shifts to The Mandalorian. Kennedy introduces Disney Legend Jon Favreau and confirms that Dave Filoni will be inducted as a Disney Legend in a Disney D23 Expo in the future.
7:19 – Filoni and Favreau reiterate that The Mandalorian takes place a few years after Return of the Jedi.
7:22 – Pedro Pascal, Gina Carano, Carl Weathers, Giancarlo Esposito, and Taika Waititi all walk onstage.
7:24 – Esposito confirms that he is playing a high-ranking Imperial. Waititi is playing IG-11.
7:25 – The trailer for The Mandalorian drops. It's a new one!
7:30 – Ewan McGregor walks back on stage to confirm that yes, he will be playing Obi-Wan Kenobi again for a new Disney+ series. Every single script for the show has been written.
Kathleen Kennedy goes 'one more thing' on the D23 crowd with Ewan McGregor for Obi-Wan Kenobi series

(via @TheDisInsider) pic.twitter.com/Yhel5yQM8m

— Fandom (@getFANDOM) August 24, 2019
And that's that! There's quite a lot to talk about for twenty minutes of stage time, and there's more to come in the days ahead as D23 continues. Stay tuned to Star Wars News Net as we keep you covered.
The Mandalorian stars Pedro Pascal, Gina Carano, Nick Nolte, Giancarlo Esposito, Carl Weathers, Emily Swallow, Omid Abtahi, Werner Herzog, Taika Waititi, Bill Burr, Mark Boone Junior, and Ming-Na Wen. Directors on The Mandalorian include Waititi, Bryce Dallas Howard, Rick Famuyiwa, Deborah Chow, and Dave Filoni. The series will be written and showrun by Jon Favreau, composed by Ludwig Göransson, and will have Greg Fraiser as cinematographer. The series will be executive produced by Favreau, Filoni, Kathleen Kennedy, and Colin Wilson.
The show's premise is as follows:
"After the stories of Jango and Boba Fett, another warrior emerges in the Star Wars universe. The Mandalorian is set after the fall of the Empire and before the emergence of the First Order. We follow the travails of a lone gunfighter in the outer reaches of the galaxy far from the authority of the New Republic."
The Mandalorian Season 1 will be released on a weekly basis starting on November 12, the launch date for the Disney+ streaming service in the United States, Canada, and the Netherlands, with other markets getting the series as Disney+ expands internationally. No release window for Season 2 has been given.
Grant has been a fan of Star Wars for as long as he can remember, having seen every movie on the big screen. When he's not hard at work with his college studies, he keeps himself busy by reporting on all kinds of Star Wars news for SWNN and general movie news on the sister site, Movie News Net. He served as a frequent commentator on SWNN's The Resistance Broadcast.