Jon Favreau Says Boba Fett Will not be in The Mandalorian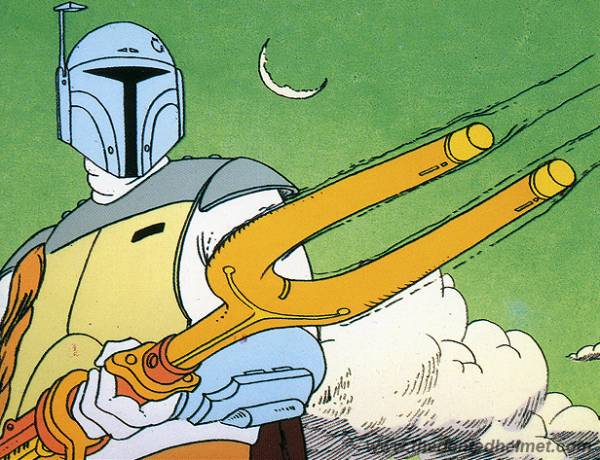 Ahead of the Disney+ presentation at D23 Expo, GMA sat down with creator and executive producer of The Mandalorian Jon Favreau to talk about the upcoming first ever Star Wars live action series. The show is clearly inspired by the infamous bounty hunter with too little screen time – Boba Fett. Though Favreau made it clear that he will not appear in his series, which will feature mainly new characters. Also, Favreau briefly touched on the amount of Easter Eggs in the series, which has been previously discussed.
Here's what Favreau told GMA:
GMA: Boba Fett, will he be in The Mandalorian?

Favreau: Boba Fett is not (audio interrupted)…. they are all new original characters. I am at a timeframe that is 30 years stretch of story time that hasn't been explored at all, except in the Extended Universe.
You can listen to the brief interview below (from 2:08 min.)
What's interesting is that the audio when Favreau says Boba Fett is not in the movie has been interrupted and the line that followed was clearly edited in. Not sure if this was intentional and if there is something more here than meets the eye, but I guess we will find out in a couple of months time.
The series, take place about five years after the events of The Return of the Jedi, but that doesn't mean that they can't show a flashback with Boba Fett if they needed it for the story. And let's not forget that it's not fully clear if Fett is dead or alive after his close encounter with the Sarlacc pit. And as J.W. Rinzler once said:
Yes, he does (Boba Fett lives). I have been in meetings with George where he confirms that Fett survived. If it comes from George then it's true!
Stay tuned for the Disney+ Showcase panel later today (4pm PST) where we will surely get more info and details about The Mandalorian.